XINDAK 20th Anniversary Edition AK4397 Delta-Sigma D/A DAC Decoder 192KHz/32Bit
Product Warranty
All items Guaranteed 100% Brand New In the original edition Box and Come from the original factory.
All items ONE-YEAR WARRANTY !!!
Shipping Time & Invoice Declare
All items ship with DHL/UPS/TNT/EMS, (DHL/UPS/TNT) About 3-7days delivery time, EMS About 7-15days delivery time.
We can Declare the Value of the Order as Customer's Remark!!!
Product Declaration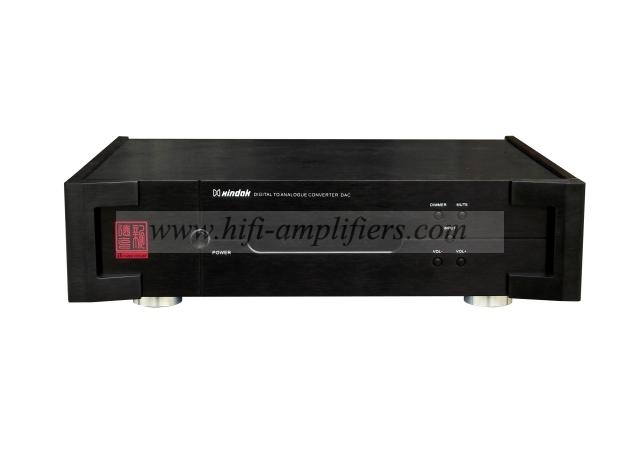 Xindak's 20th anniversary product DAC is a high-performance audio decoder with a 32 Bit DAC chip, using the AK4397 Delta-Sigma D/A conversion IC from AKM. This IC has a powerful 32 Bit processing capability, which makes the D/A conversion capability more accurate and helps to reproduce higher-quality music signals.
Power supply system: The machine adopts 4 Xindak special low-leakage magnetic power supply transformers and up to 24 sets of independent power supply units to reduce the interference and crossover distortion between different circuit systems.
Selectable audio processing mode: This machine can upgrade the 44.1KHz/16Bit data stream output by ordinary CD player to 192KHz/32Bit before decoding. Thanks to the increased sampling accuracy, the fidelity and dynamic range of the sound can be greatly improved, with richer details. At the same time, for the different application requirements of users, 4 audio processing modes 192KHz/32Bit, 192KHz/24Bit, 96KHz/32Bit, 96KHz/24Bit are specially designed for users to choose.
Input and output interface: The machine is equipped with 5 digital input interfaces and 3 output states, which can be easily connected to your listening system. The signal input frequency can support up to 96KHz/24Bit. If you use a USB connection cable to connect this unit to a USB port on your PC, you can make your PC a part of a Hi-Fi system, and enjoy various high-level recordings stored on your PC through this unit. quality music. This machine has built-in operational amplifier IC and 6922 electronic tube two different output amplifier circuits, you can freely choose different output methods, so as to get two different styles of music experience.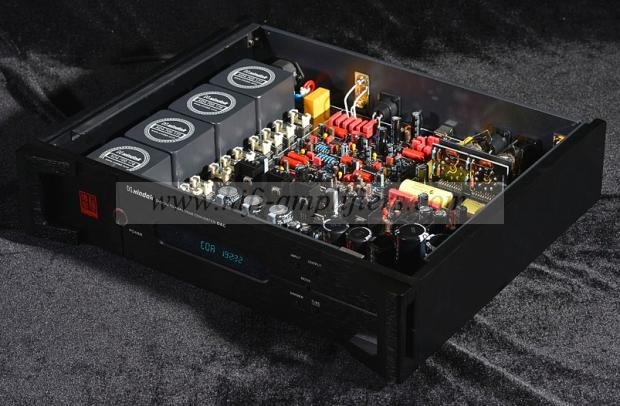 technical parameter:
Signal-to-noise ratio: ≥114dB
Total Harmonic Distortion: <0.002%
Power consumption: 24VA (max)
Supported sampling frequency: 192KHz/32Bit, 192KHz/24Bit, 96KHz/32Bit, 96KHz/24Bit
Output level: 2V (RMS)
Output terminal: XLR × 1 (L/R), RCA × 1 (L/R)
Frequency Response: 20Hz-20KHz
Input Terminals: XLR × 1, RCA × 1, BNC × 1, Optical × 1, USB × 1
Input frequency: up to 96KHz/24Bit
Panel Color: Black
Net weight: 11Kg
Dimensions (W*H*D): 430mmx107mmx375mm