Choseal AB-5408 Audiophile Audio Cable 1.5M 6N OCC 24K gold-plated Digital Coaxial Cable Pair
Product Warranty
All items Guaranteed 100% Brand New In the original edition Box and Come from the original factory.
All items ONE-YEAR WARRANTY !!!
Shipping Time & Invoice Declare
All items ship with DHL/UPS/TNT/EMS, (DHL/UPS/TNT) About 3-7days delivery time, EMS About 7-15days delivery time.
We can Declare the Value of the Order as Customer's Remark!!!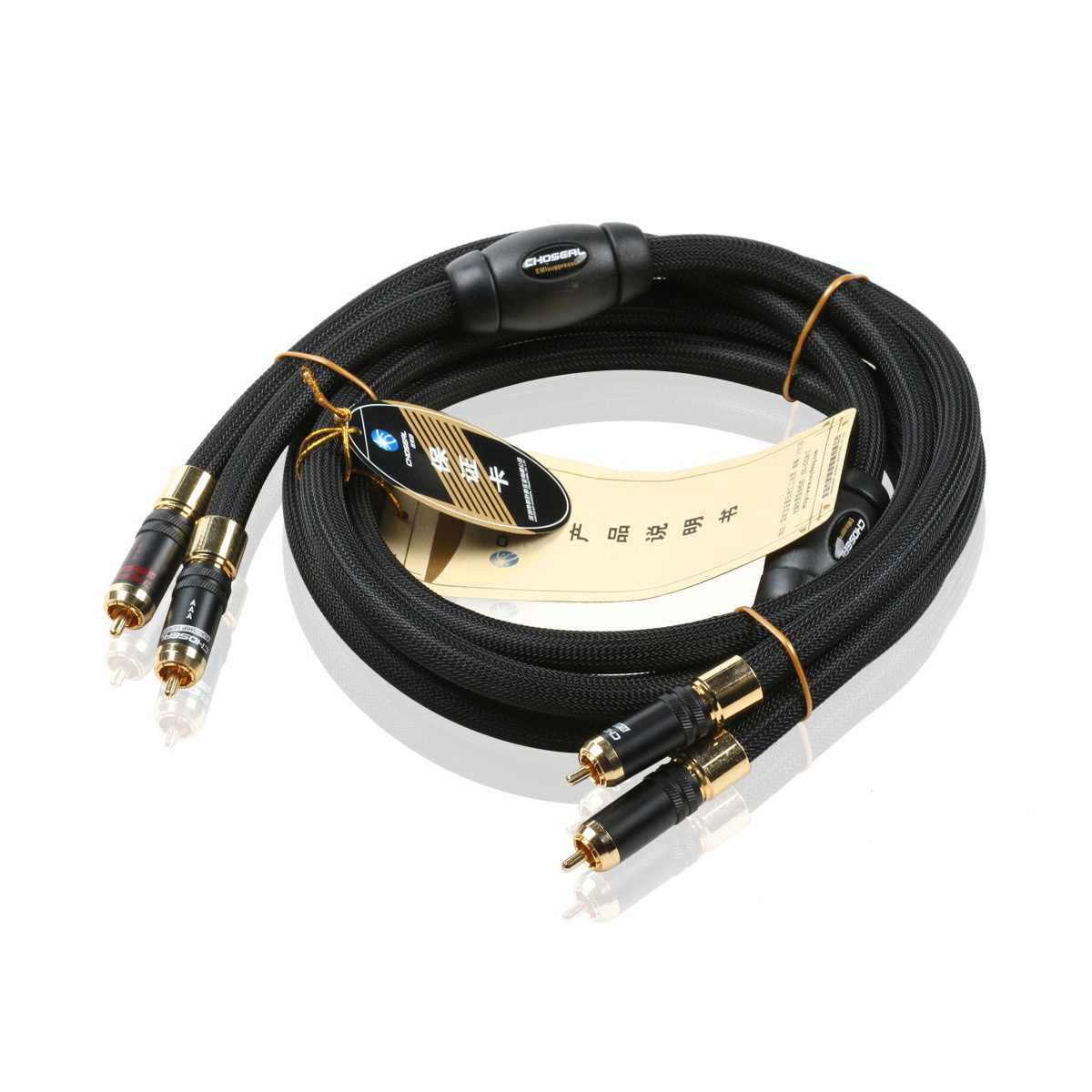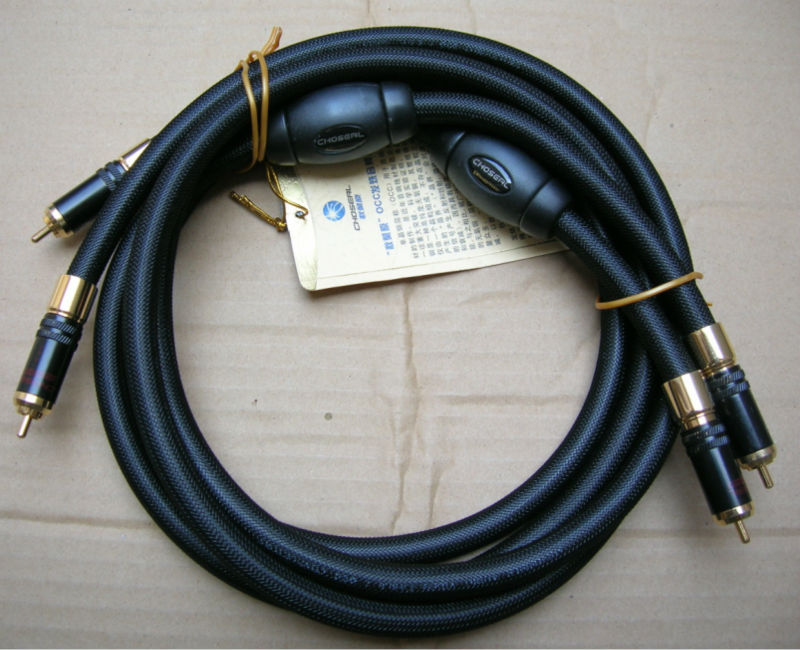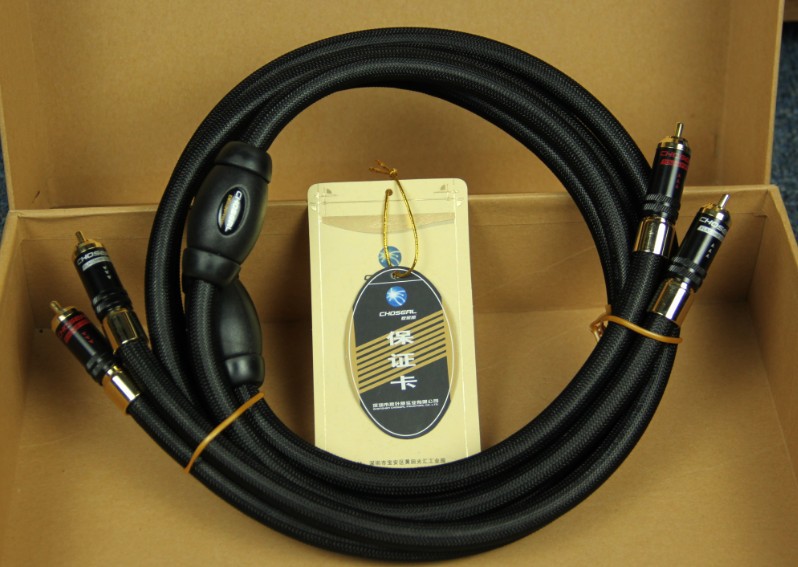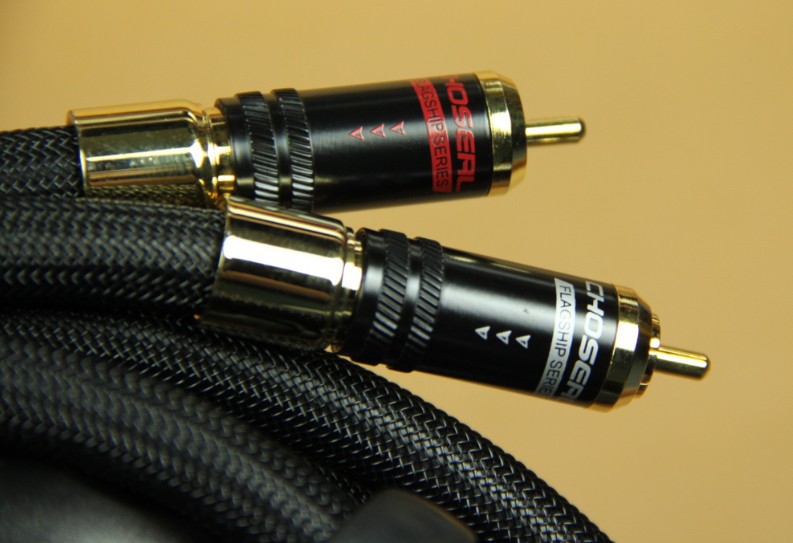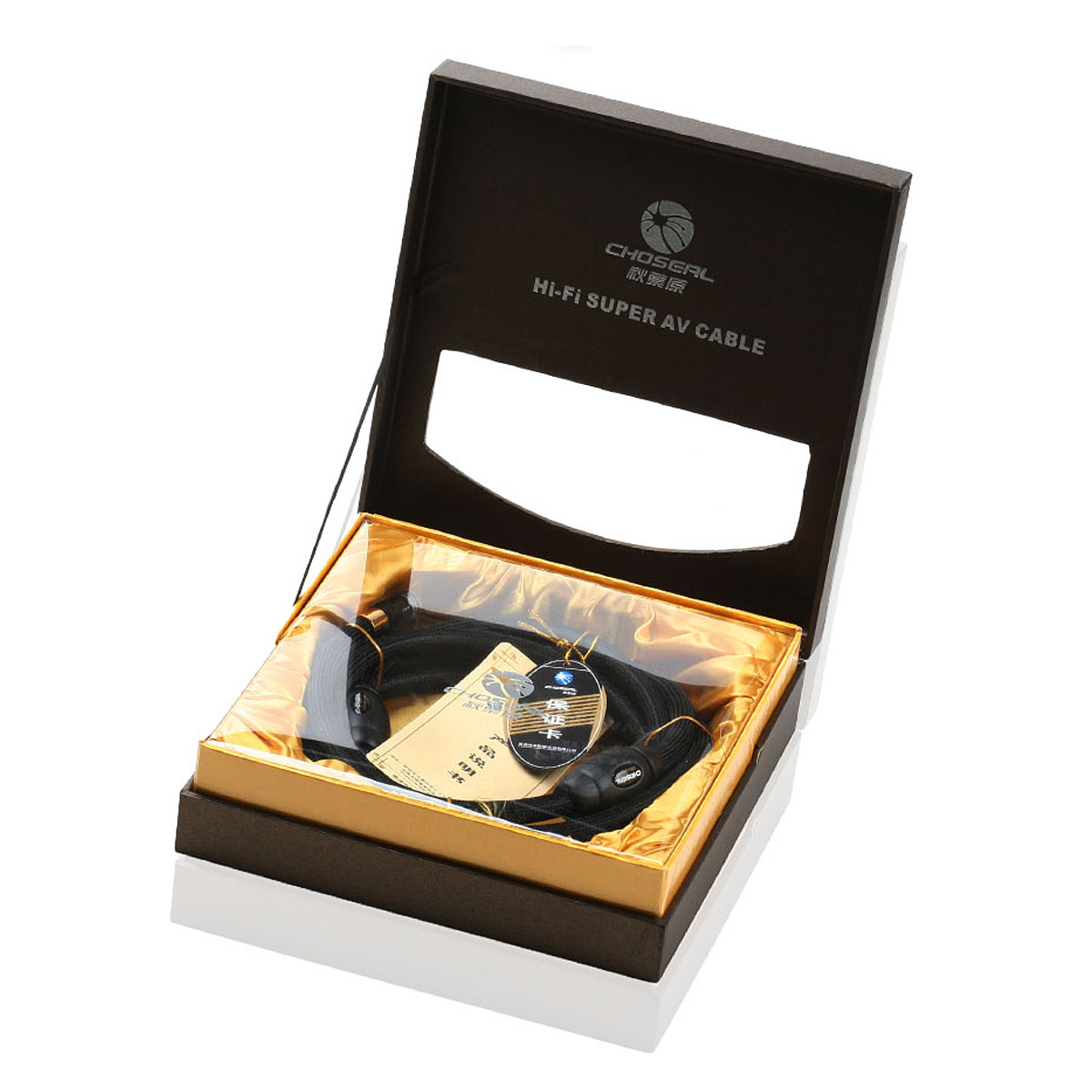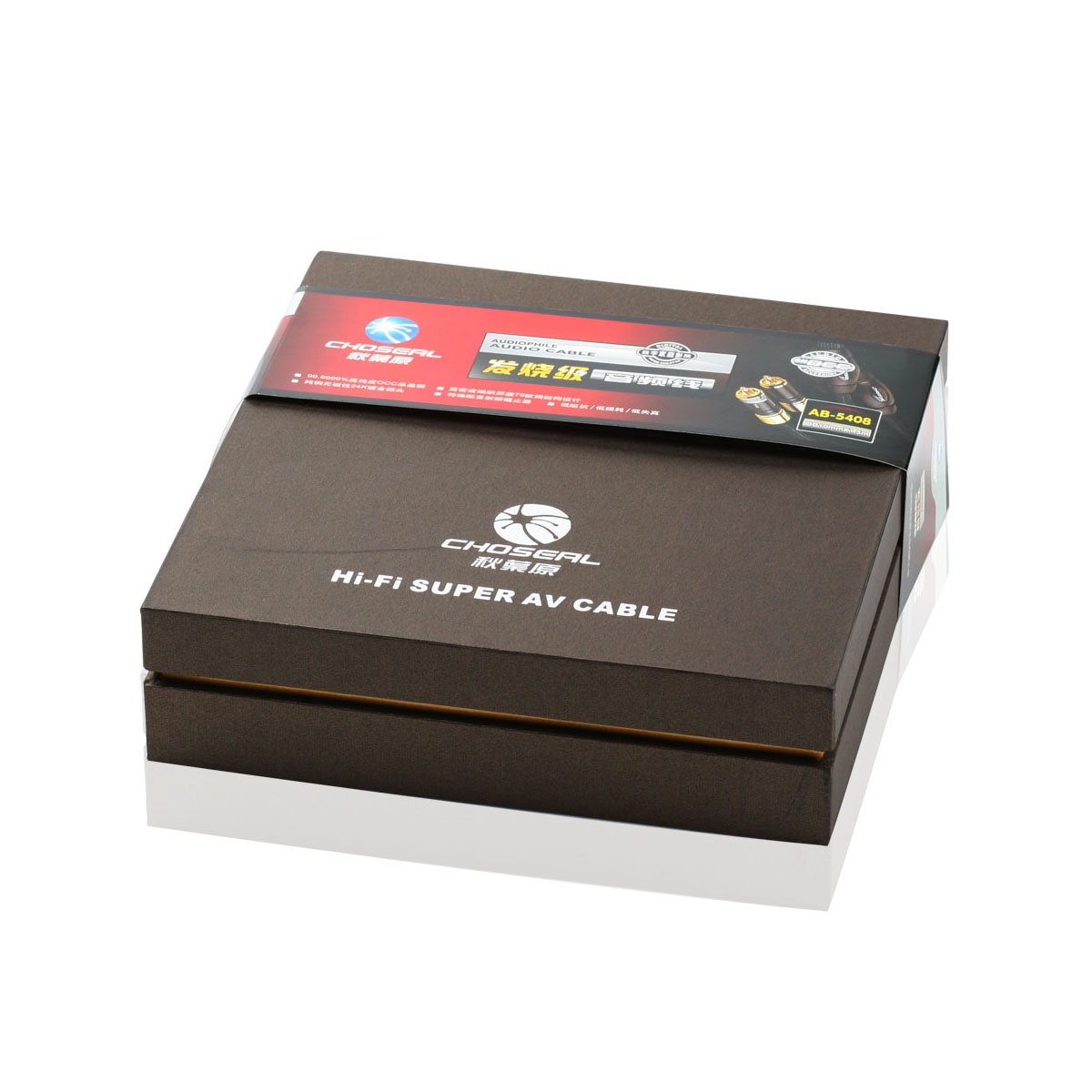 Product Declaration
Specifications:
Lenght:1.5m
OD10mmX1.5m
99.9999% high purity OCC oxygen-free copper
non-magnetic 24K gold-plated copper can lock plug
high-density four-braided shield 75 ohm design
low impedance / low loss / low distortion

Features:
This product wire conductor single crystal of high purity 6N copper, 75Ω coaxial structure design, high-density multi-layer braided shielding, imported PVC outside, non-magnetic gold-plated copper plugs to reduce external electromagnetic interference, the plug contact the use of 24K gold-plated treatment, accurate signal transmission can reduce losses. Is advanced CD, DVD drive audio output dedicated line, using high-fidelity home theater system with the effect more visible.

Description:
single-crystal copper (referred to as OCC) wire for audio production, audio cable manufacturing industry in recent years a major breakthrough. Scientific evidence: a high-purity single crystal copper is copper (high purity 6N), the entire root rod only composed by one or several grains, between grains and grain-free "boundary" or small " grain boundaries "(" boundary "will signal through the reflection and refraction, resulting in signal attenuation), which has a very high signal transmission performance. In contrast, widely used in the production of oxygen-free copper audio cable (the OFC), the large number of its internal grain "grain boundaries" cause signal distortion and attenuation, resulting in signal transmission performance less than the single crystal copper.
Akihabara's latest series of single crystal OCC copper hi-fi line is a long trial, is also the first single-crystal copper AV cable, great to meet the "fans" of Need for the demanding audio and video line requirements.

One end of the RCA plugs into the DVD player's audio output (AUDIO OUT), the other end of the RCA plug into amplifier or TV audio input (AUDIO IN) to.
Customers who bought this product also purchased...