Choseal BB-5605 6N OCC Audiophile 24K Gold-plated XLR Plugs HIFI Balanced Cable
Product Warranty
All items Guaranteed 100% Brand New In the original edition Box and Come from the original factory.
All items ONE-YEAR WARRANTY !!!
Shipping Time & Invoice Declare
All items ship with DHL/UPS/TNT/EMS, (DHL/UPS/TNT) About 3-7days delivery time, EMS About 7-15days delivery time.
We can Declare the Value of the Order as Customer's Remark!!!
Product Declaration
The OCC copper rod's characteristic is: The single direction crystallizes or the list crystallization composition, the segregation are few, the impurity is low. An average crystal length is 125m, is above common oxygen_free copper (OFC) 50_100 times; The cost is also above oxygen_free copper (OFC) 8_15 times. Because the OCC wire rod's crystalline fracture is zero theoretically, therefore the signal may maintain in the transmission process complete not consumes.

Product Type: BB-5605
Product name: Audiophile Hi_Fi Occ XLR Balanced Cable
Brand: Choseal (Chiness name QiuYeYuan)
Diameter & Length : OD 13mm X 1 meter, per pair (We have other Length Cable too, Contact us to purchase or to order.)
Plug: XLR Female to XLR Male
Material 6N 99.9999% pure OCC copper
Usage : Connected Between MIC /Speaker /Audio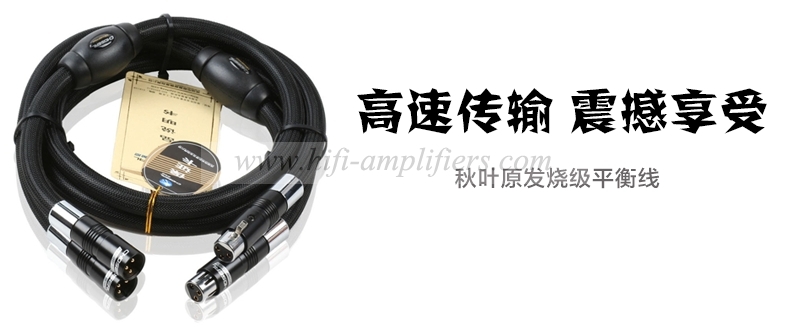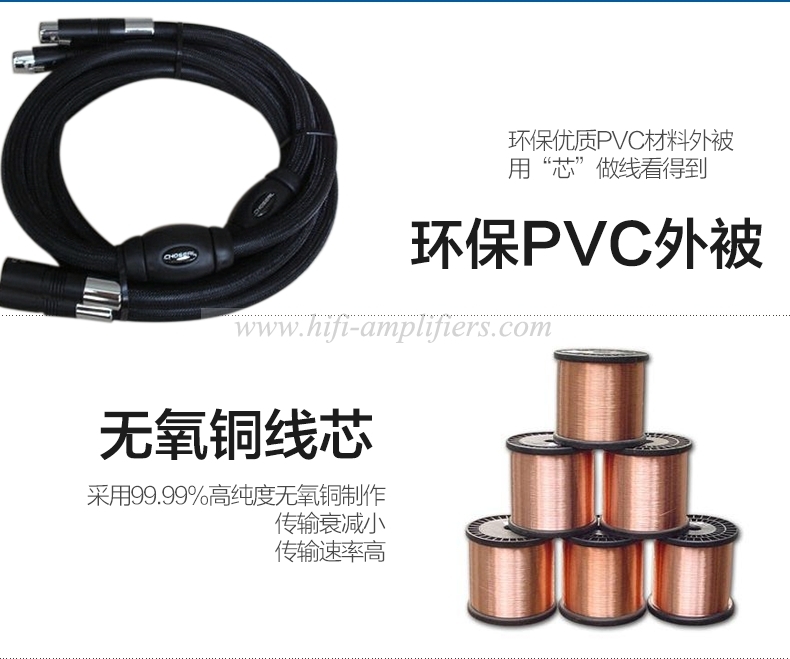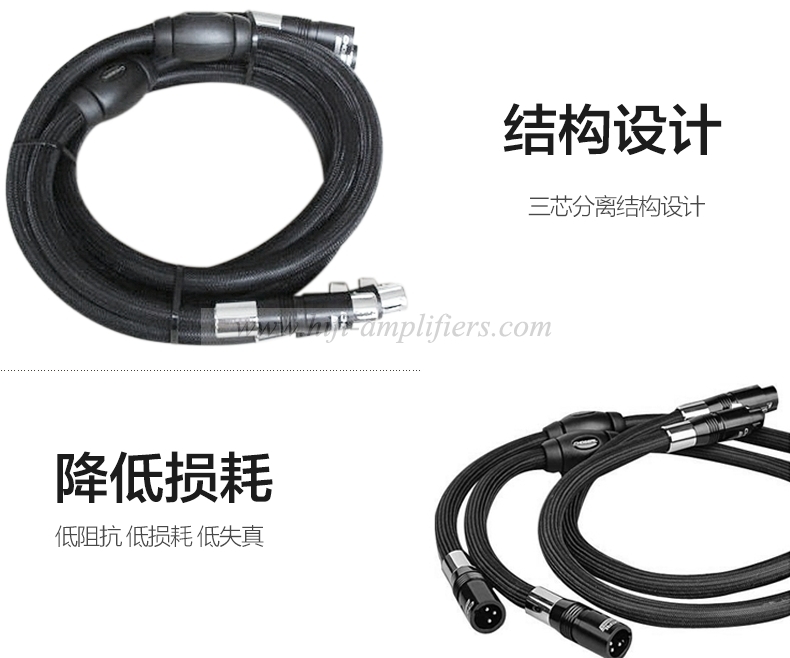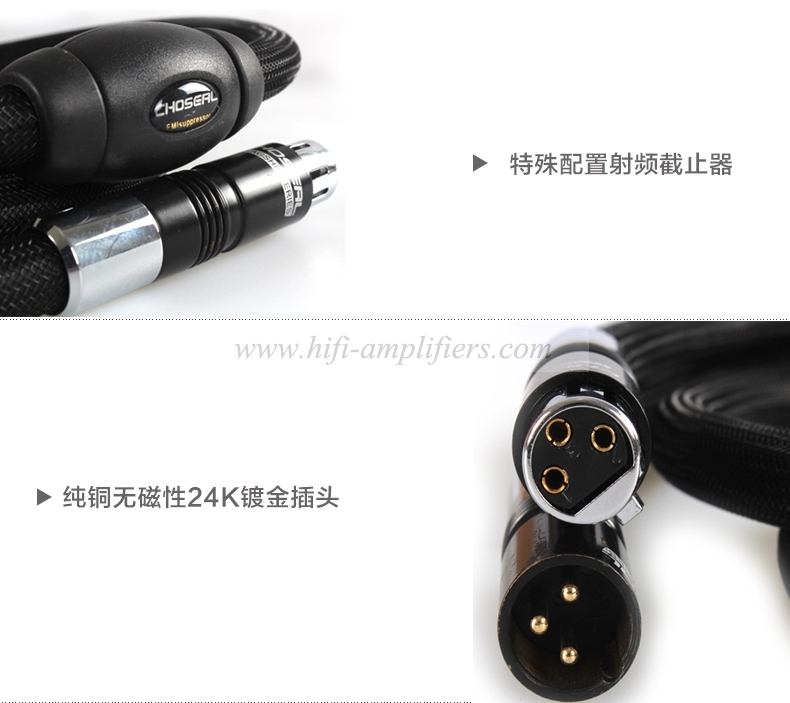 Customers who bought this product also purchased...