Cayin PH-9 HIFI vacuum tube phono amplifier MC gain three-speed adjustment supports MM/MC
Product Warranty
All items Guaranteed 100% Brand New In the original edition Box and Come from the original factory.
All items ONE-YEAR WARRANTY !!!
Shipping Time & Invoice Declare
All items ship with DHL/UPS/TNT/EMS, (DHL/UPS/TNT) About 3-7days delivery time, EMS About 7-15days delivery time.
We can Declare the Value of the Order as Customer's Remark!!!
Product Declaration
PH-9 technical parameters:
Specification parameters

MM

MC

Rated output voltage

200mV(20V MAX)

200mV(20V MAX)

Gain

40dB

57dB / 61dB / 65dB

Frequency response

+ / -0.2dB

+ / -0.2dB

Total harmonic distortion

0.05 % ( 1KHZ )

0.1 % ( 1KHZ )

Sensitivity

2.5mV(200mV, 1KHZ)

0.12~0.25mV(200mV,1KHz)

lnput resistance

47kΩ

47Ω(/100Ω/200Ω/470Ω/1000Ω

Input capacitance

47pF/100pF

56pF

Signal-to-noise ratio

85dB ( A-weighted )

70dB ( A-weighted )

Channel separation

90dB

80dB

Output impedance

800Ω RCA(Unbalance)、600Ω XLR (Balance)

Input terminal

2 xRCA(MM、MC)

Output terminal

1xRCA、1x XLR

Use vacuum tube

Electro-Harmonix 6922EH/ECC88x2 JJ 12AX7/ECC83Sx2 Electro-Harmonix 12AT7EH/ECC81x2、RCA 22DE4x 2

Volume

360mm x 309.5mm x 177mm

Net weight

11.5KG

Safety tube

~ 220V-240V: T500mAL 250V; ~ 100V- 120V : T1AL250V

Power consumption of the whole machine

62W

Operating conditions

Temperature: 0℃~ 40℃ Humidity: 20%~80%

Storage conditions

Temperature: -20℃~70℃ Humidity: 20%~90%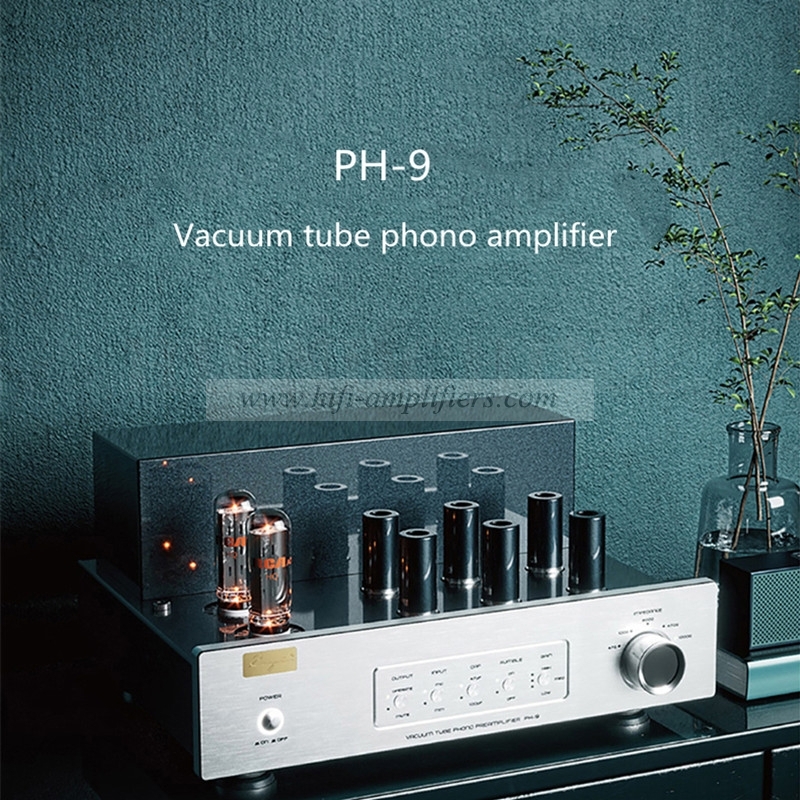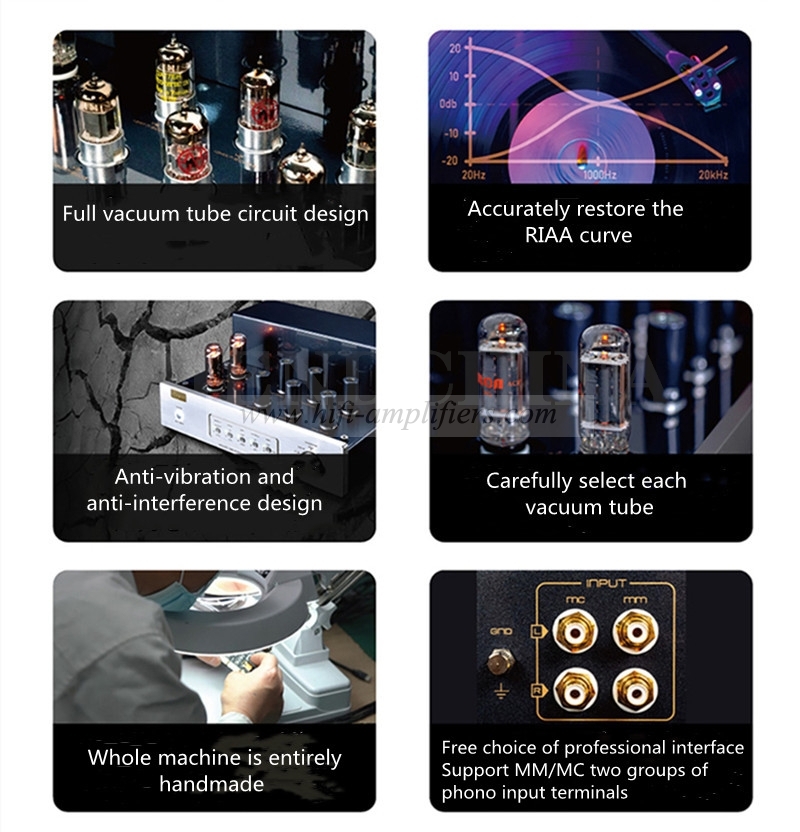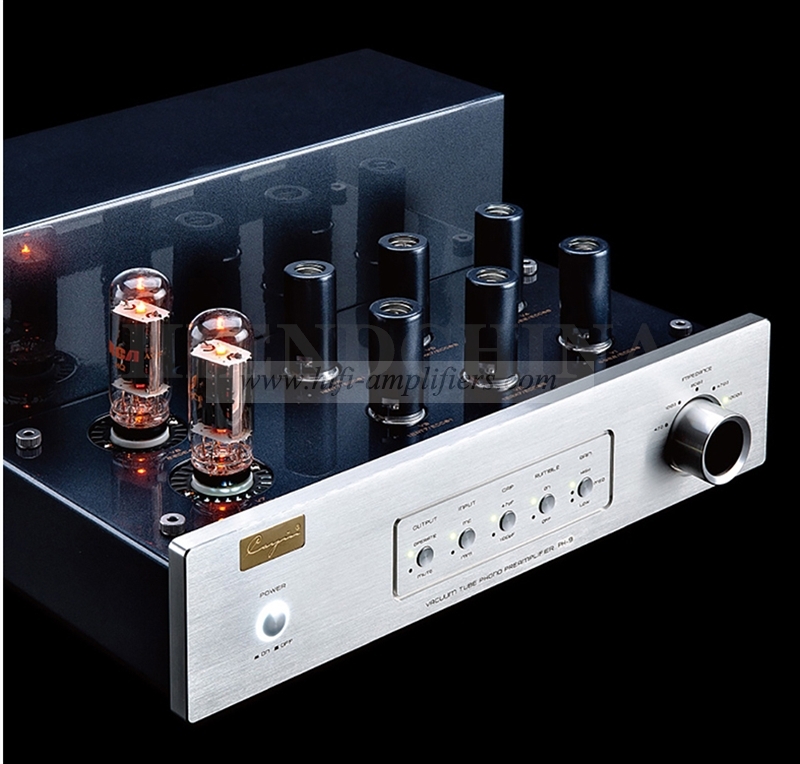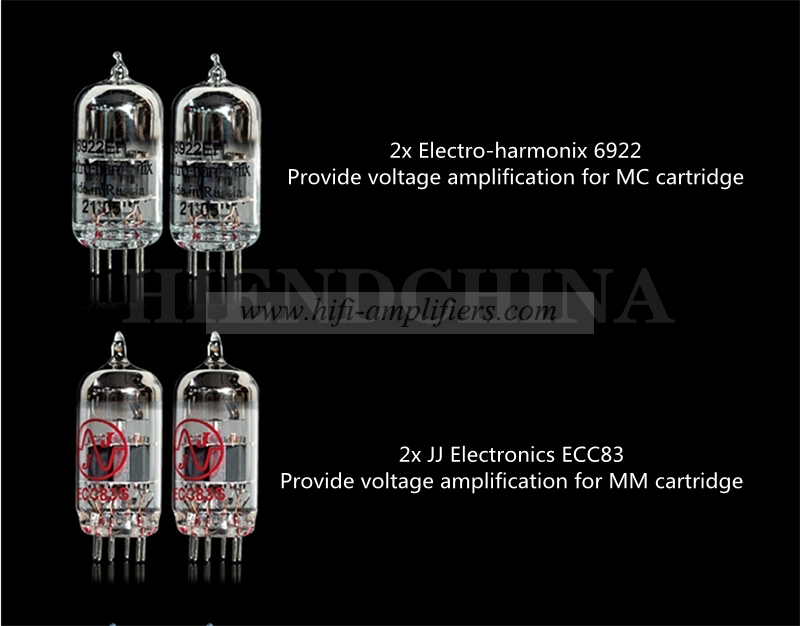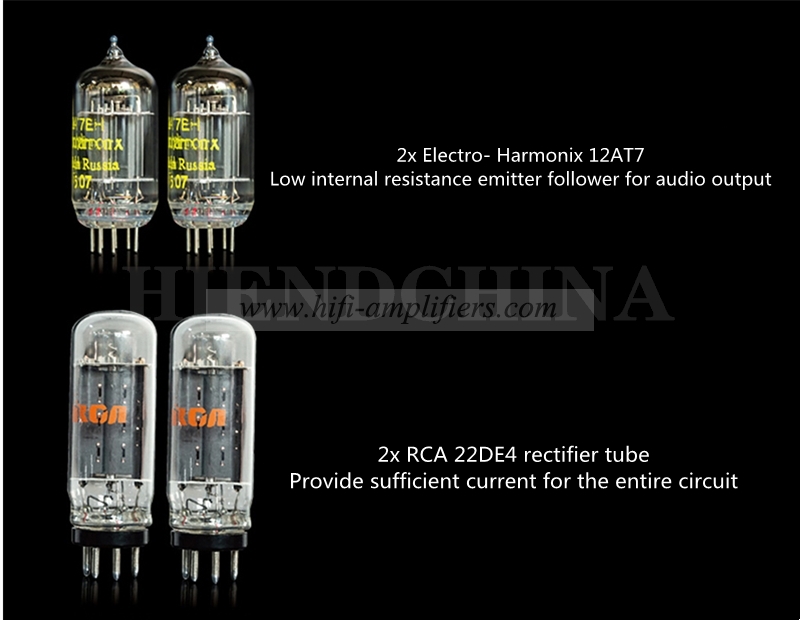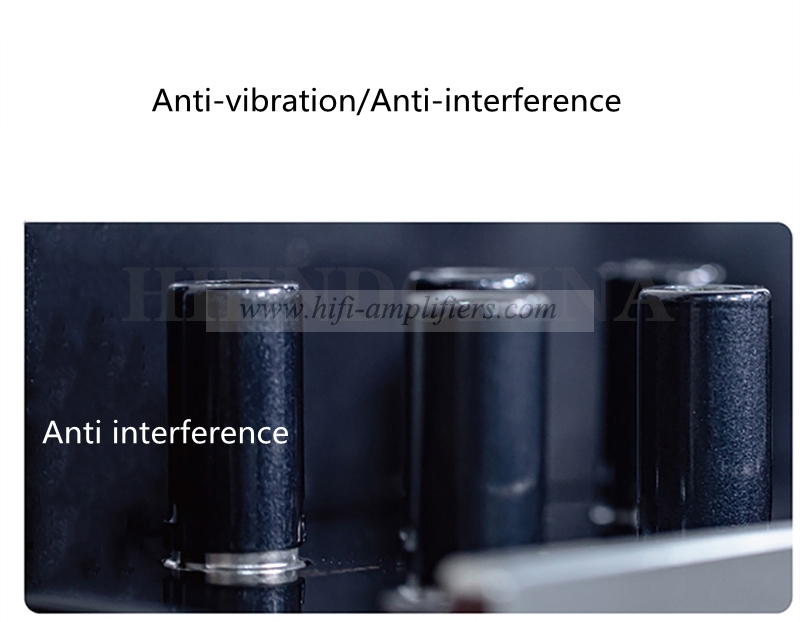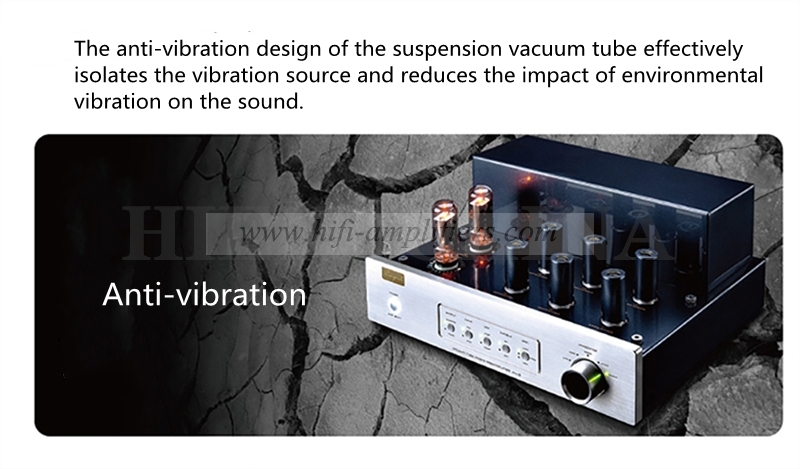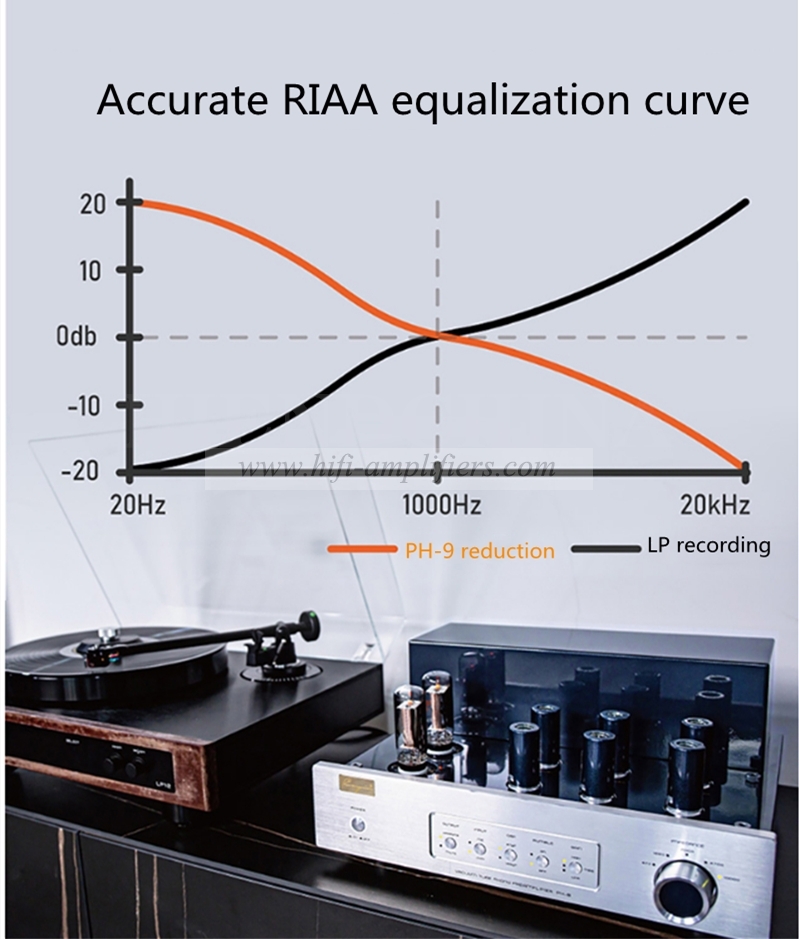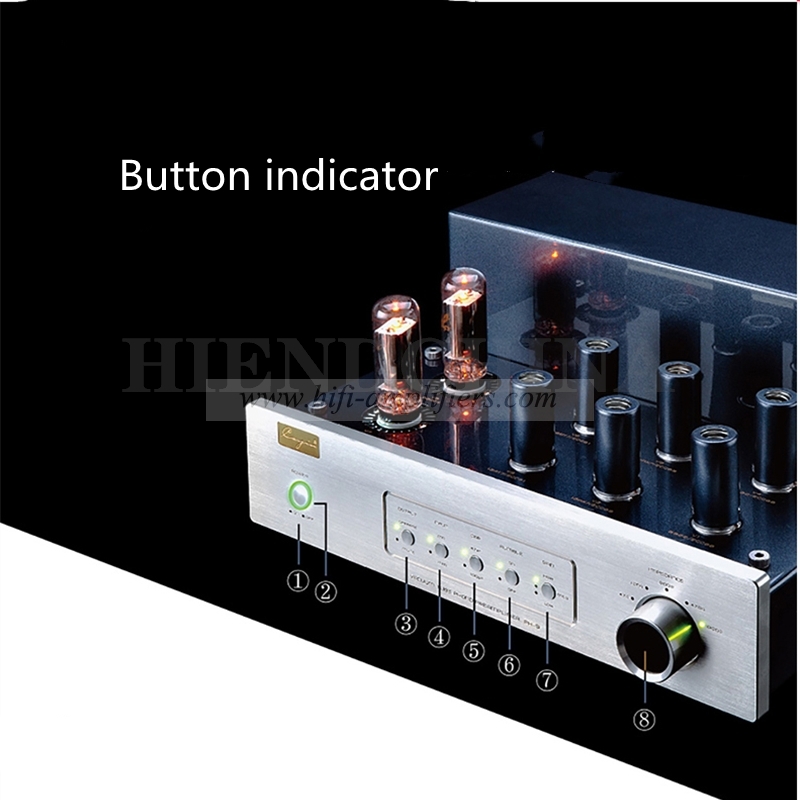 1: Power switch
2: Power indicator
3: work mute selection
4: MC/MM audio source input selection
5: MM input capacitance selection: switch between 47pF and 100pF
6: Rumble low frequency filter circuit switch
7: MC gain selection
8: MC input impedance selection
Low frequency filter circuit:
Under the premise of ensuring the sound quality of the original record, the extremely low frequency signal is effectively filtered to prevent large-diameter speakers from oscillating due to feedback.
High, medium and low gain options:
Provides high, medium and low gain adjustment for MC cartridges. The gain can be set to high (65dB), medium (61dB) and low (57dB).
Five-level impedance matching mode:
Provide MC cartridges with 47Ω, 100Ω, 200Ω, 470Ω and 1000Ω input impedance choices, which can be compatible with more specifications of cartridges.