Xindak CFA-1 Carbon Fiber Audio Interconnects Cable 1M Pair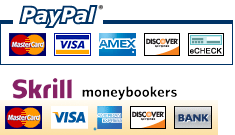 Product Warranty
All items Guaranteed 100% Brand New In the original edition Box and Come from the original factory.
All items ONE-YEAR WARRANTY !!!
Shipping Time & Invoice Declare
All items ship with DHL/UPS/TNT/EMS, (DHL/UPS/TNT) About 3-7days delivery time, EMS About 7-15days delivery time.
We can Declare the Value of the Order as Customer's Remark!!!
Product Declaration
Features:
CFA-1 Interconnect Cable, Xindak latest products, adopts the mixture of special carbon fiber and metal conductance as the structure.
As the positive polarity, the carbon fiber conductance is composed of four strands of wires, and each strand contains 6000 pieces of high purity and high saturation 6μm diameter carbon fibers.
The negative polarity and which also functions as the electromagnetism shielding layer, is consisted of four strands.
Each strand contains 19 pieces of 0.12mm silver-gilt OFC wires. The cable adopts high grade CMC RCA connectors, ensuring a more reliable use and low lose of the signal.
Because of the super steady physical, chemical characters and the special microstructure of the carbon fiber,
there would be no "Skin Effect" which is usually caused by the metal conductance during signal transmitting, and also no kinds of distortions caused by the signal lose on the ionic crystal interface.
What is most important that those characters will not attenuate as time passed. Because of these advantages, this cable could afford exquisite and soft sound, wide sound stage as well, especially the rich musicality.

Length: 1 Meter
Other: The length can be made as your requirement.