XiangSheng DAC03 II PCM1794/XMOS XU208 USB Tube DAC HIFI 24bits/192khz Decoder Bluetooth CSR8675 DAC-03B
Product Warranty
All items Guaranteed 100% Brand New In the original edition Box and Come from the original factory.
All items ONE-YEAR WARRANTY !!!
Shipping Time & Invoice Declare
All items ship with DHL/UPS/TNT/EMS, (DHL/UPS/TNT) About 3-7days delivery time, EMS About 7-15days delivery time.
We can Declare the Value of the Order as Customer's Remark!!!
Product Declaration
Xiangsheng just released in 2021 the latest DAC03 II/DAC-03B, still with PCM1794 chip, but add headphone output, and Bluetooth CSR8675 5.0 module ,
Black/ Silver USB option: the DAC is with standard SA9023 or TE7022L USB decoder(depend production periode, both suport 24bit /96khz sampling rater)
Black / Silver XMOS USB option: The DAC is with better XMOS XU208 USB decoder (suports 24bits / 192khz ampling rater)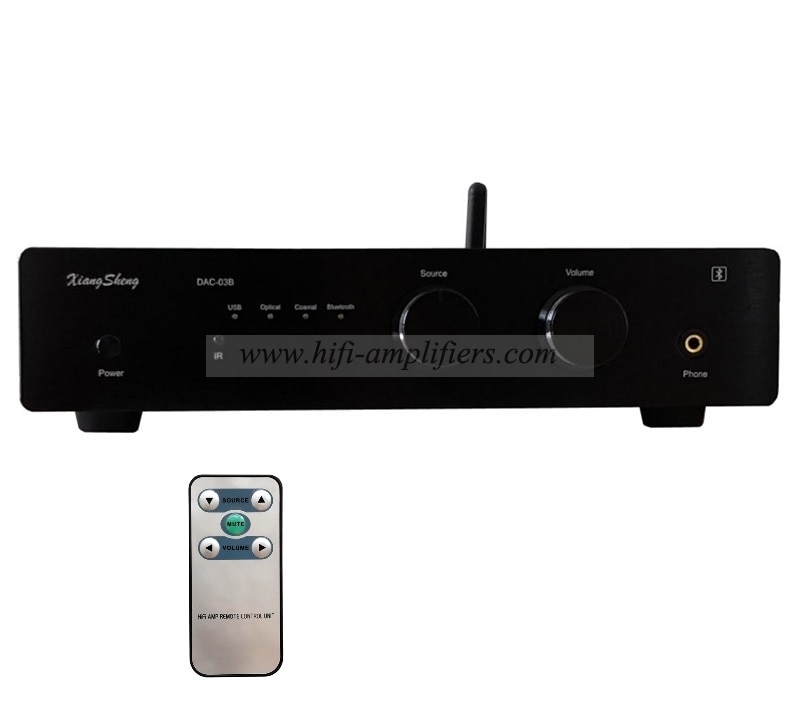 Features:
Compatiblity of device OS of SA9023USB: almost of Windows , MAC, Android, Apple-phone(only with camera set)
Compatiblity of device OS of XmosUSB: almost of Windows , MAC, Don't support phone/tablet device

This DAC has two stereo RCA outputs : Normal op-amp output OR tube buffer output . it's convenient with tube amp or transistor amp, to get different effects .

The main amplifier board with dual-panel design , production of fine .

The local digital and digital to analog conversion receiver using CIRRUS CS8416, and TI 's PCM1794A

Tube output module use Russian 6H3n tube, the sound is mellow. High voltage and filament are regulated DC power supply.

DAC has 3 OPA2604AU Op-amps: , manufactuer chage often the op-amp, so we can not make sure what op-amp extactly, but all are the same/very close quality/sound(confirm by XiangSheng manufacture)

The machine resistors, capacitors do not use SMD components , but are of high quality discrete component assembly fever , so the sound quality can be guaranteed. The machine uses a lot of fever components: the Japanese metal film resistors, Germany WIMA polypropylene capacitors, Suren capacitor , CBB subminiature metallized polypropylene capacitors, monolithic capacitors. Never use of polyester , tiles and other common components. Thus ensuring pure sound , high resolving power , small bass , a wide sound field and so on.

LED indicators for source inputs

The use of the superior performance of R-type transformerpower supply ( often used in high-level hifi equipment ) , although the cost ratio circular , square transformer greatly increased , but high efficiency, small magnetic leakage .

Digital and analog part of the independent power regulator rectifier filter to reduce interference

RCA output and coaxial plug are gold-plated to reduce contact resistance.

Realization of the functions of the machine adopts MCU control , channel status and the volume remember when the last shutdown

It use almost all HIFI level and high quality electronic components

With Bluetooth CSR8675 5.0 module

Headphone amplification output on front panel with TPA6120 amplification chip and CS3310 chip for volume control on front panel, by default the volume knob is just for control headphone output, it's not control for signal out
The specification parameters:
Dimensions: width 260mm, depth 167mm, height 55mm

4 digital signal inputs : coaxial , optical(SPDIF) , USB, BT

Frequency response : 20Hz-30KHz

SNR : OP-amp port output : 110dB
Tube port output : 90dB

Harmonic distortion : General port output : <0.001
Tube port output : <0.1%

Support 16bit, 20bit, 24bit digital stream

Supports the following sampling frequencies : 44.1kHz, 48kHz, 88.2kHz, 96kHz, 192KHz(depend option)

Output level : 2000mV

Dynamic range : 120dB

Input Impedance: 75 ohms

Line Output impedance: 600 ohms

Input voltage : 100V-240V/50Hz60Hz (we send the right voltage version to match with your country norme)

Net Weight: about 2.2KG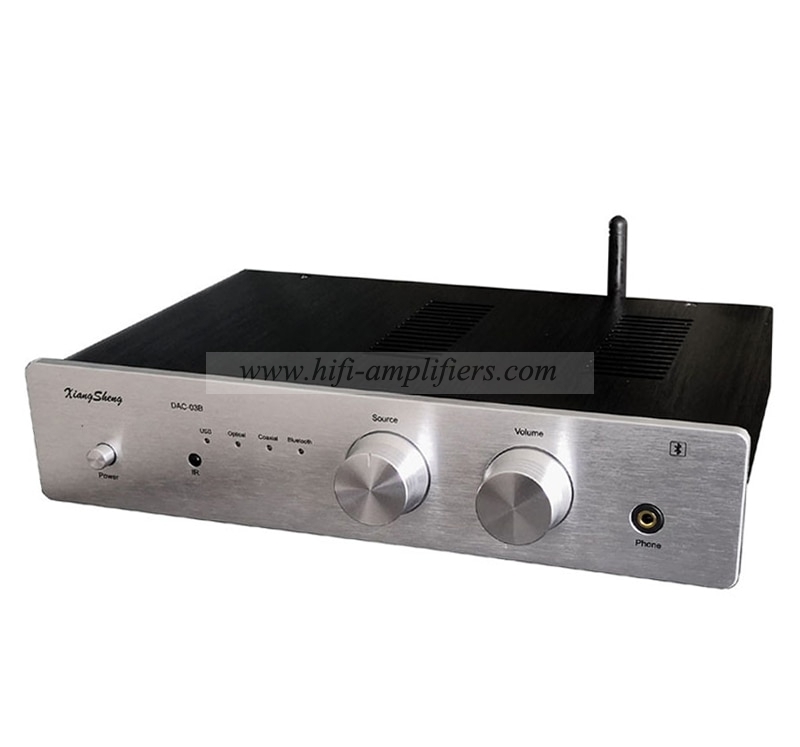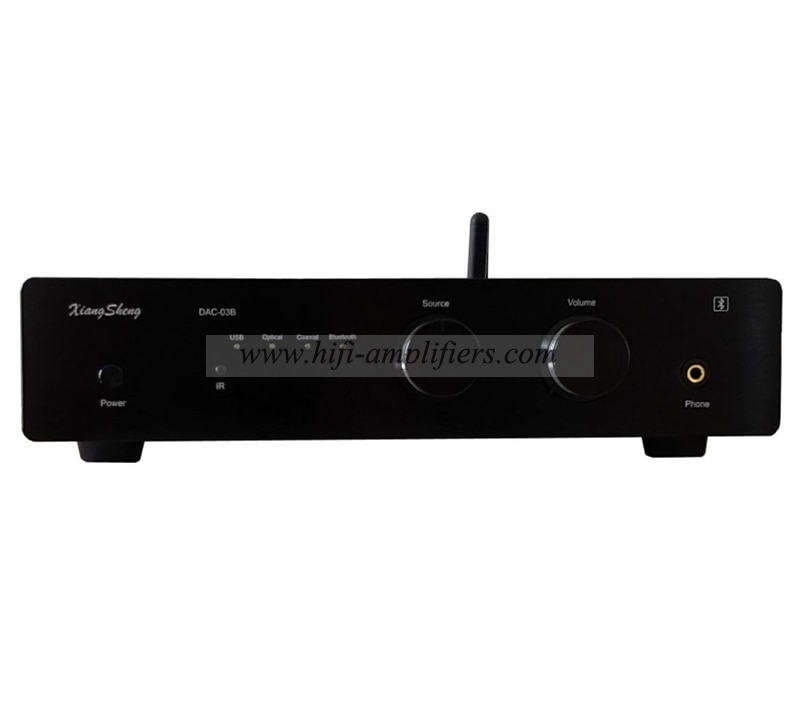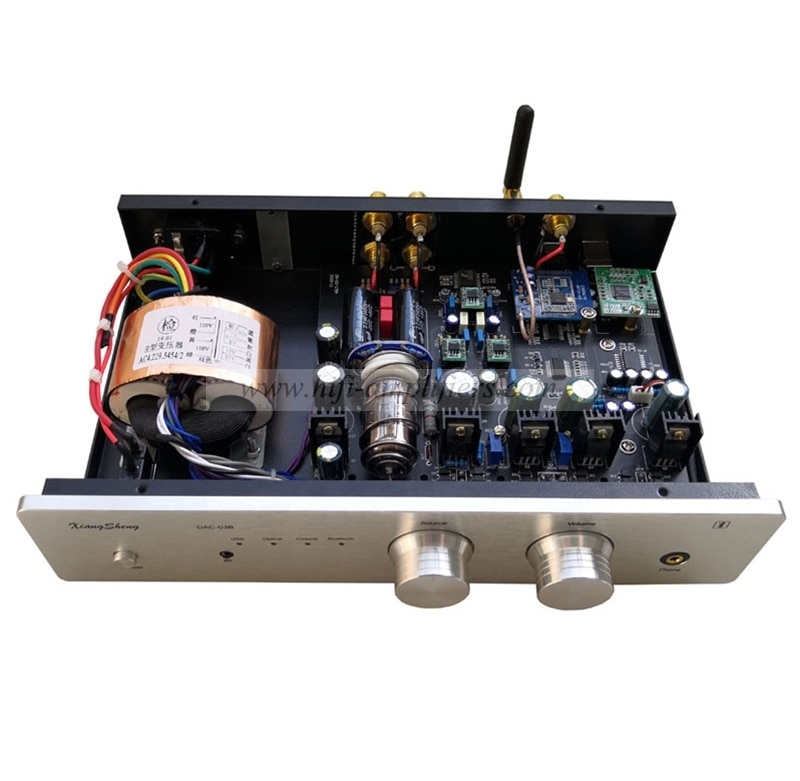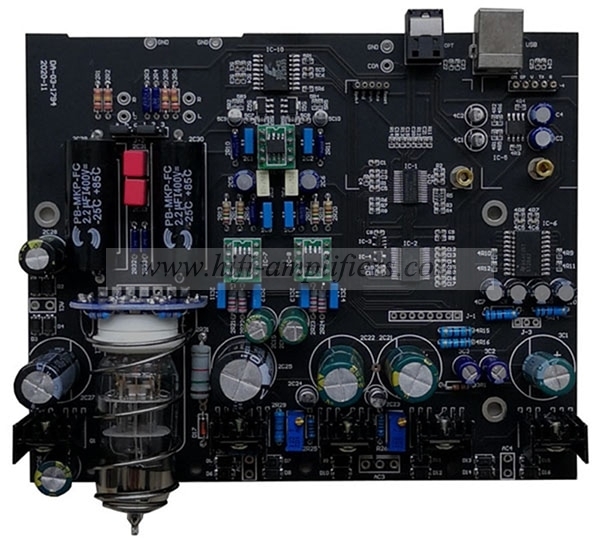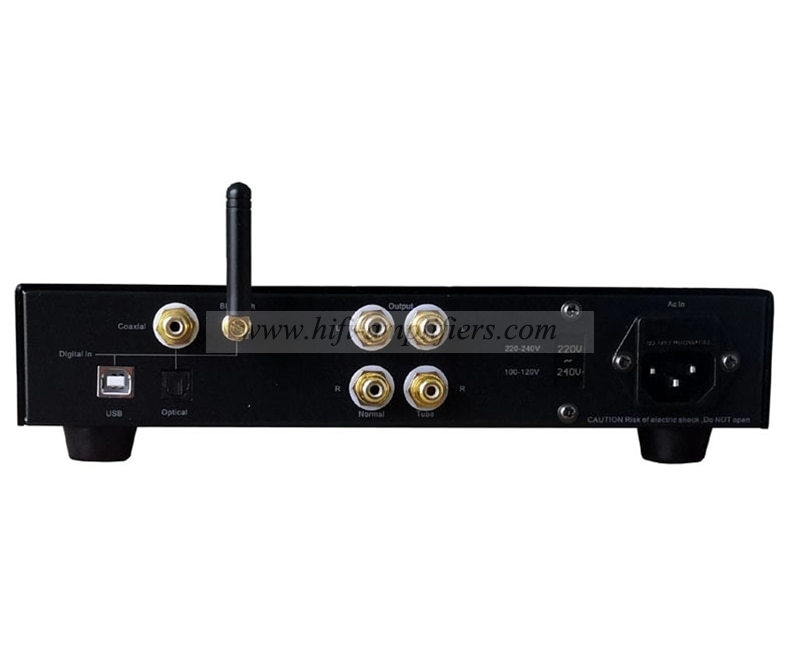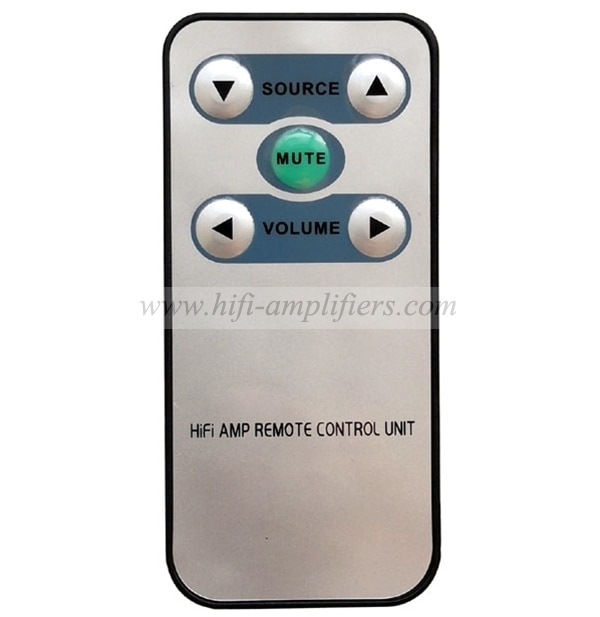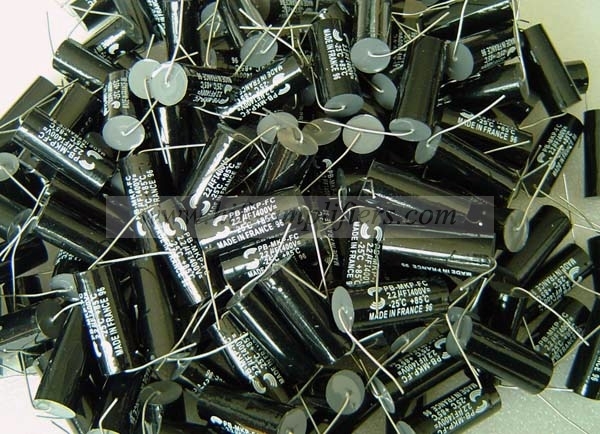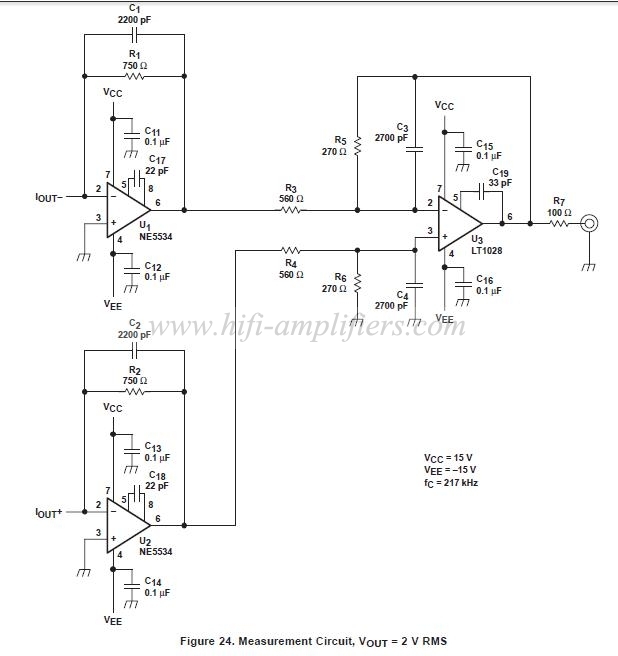 SA9023 USB(the oscillator is on the back of usb card):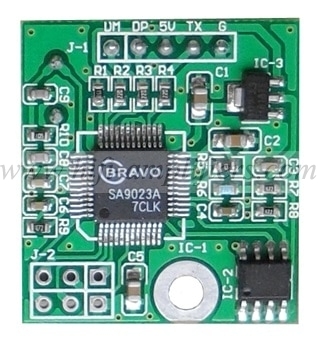 XMOS USB card: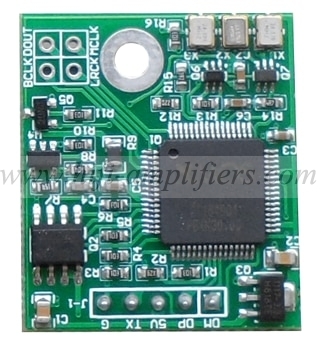 if you want the windows driver for XMOS USB, please email to us
SA9023 usb is not need install driver, it will be installed directly by OS
For driver installation: Disable your antivirus amd unplug the USB cable before install the driver, and then plug it later.