ToneWinner TY-20 Hifi 24bit/384KHz D/A CD HDCD MP3 Player
Product Warranty
All items Guaranteed 100% Brand New In the original edition Box and Come from the original factory.
All items ONE-YEAR WARRANTY !!!
Shipping Time & Invoice Declare
All items ship with DHL/UPS/TNT/EMS, (DHL/UPS/TNT) About 3-7days delivery time, EMS About 7-15days delivery time.
We can Declare the Value of the Order as Customer's Remark!!!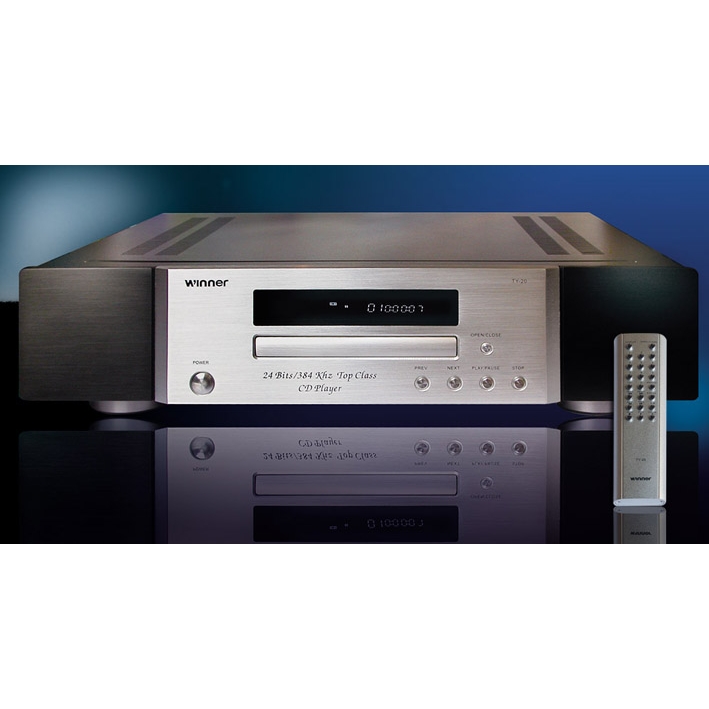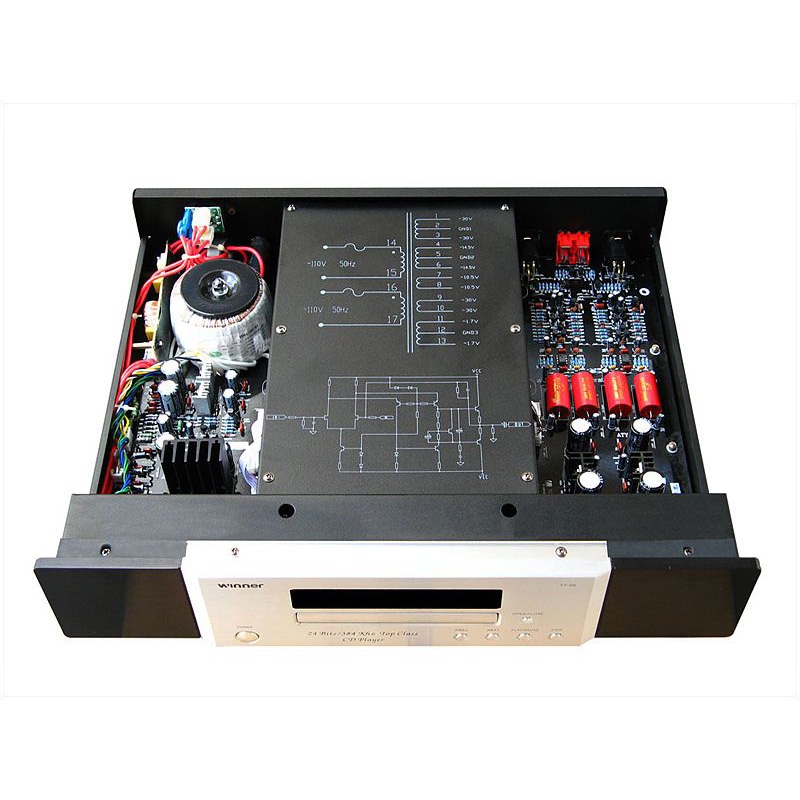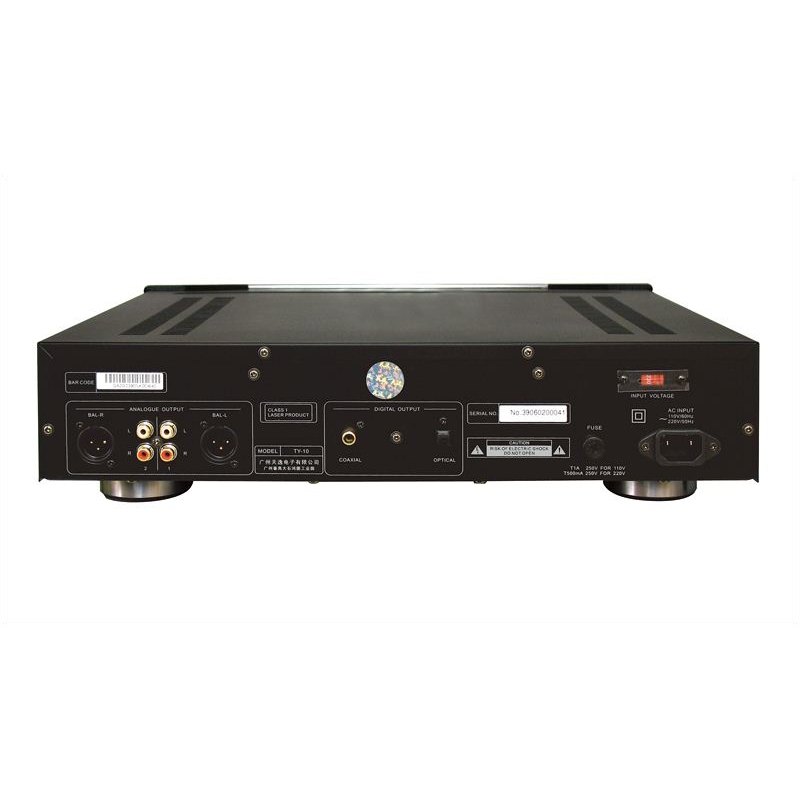 Product Declaration
Features:
1. This player can play CD & HDCD & MP3 etc. Discs in multiple formats. And a fine dot matrix LCD screen to display the corresponding decoder.
2. This Player used the AD1955 stereo 24bit/384KHz Multi-bit ¡Æ¡÷D/A converter manufactured by American Analog Devices Inc., this converter was recognized as the most beautiful sounds by the audio Audiophile.
3. This converter may make the background noise minimum, Dynamic range Great, distortion minimum, it is a very extremes High-end D/A converter.
4. Analog audio amplifier circuit is also designed ¡°Completely independent of components for Grade fever field-effect-level output differential amplifier circuit¡±, the Timbre is warm sincere, Sounds of people is delightful enchanting.
5. The unit power all used the expensive produce and full Music taste AVDD. 50W high-power Annular power transformer and high-quality Large capacity electrolysis make up multiplexing high precision stabilized voltage supply, It supplies power independently separately to the digital/analog circuit, It eradicate the switching power supply interference on the analog audio. To ensure that the CD-player plays incisively the acoustic fidelity sound effect.
6. It used the Sanyo mechanism to has an exceptionally strong ability to reading disc.
7. Increased the sincere metal quakeproof base specially in the middle of the engine case for the cassette mechanism foundation part. And Performs the good electromagnetic screen.
8. It has balanced (XLR-) outputs, unbalanced (RCA-) outputs, optical outputs. and digital outputs.
9. This Player has very delicate and clear sound quality. Intermediate frequency is thick and weighty. High frequency part is has a good expansion. Ambience is rich and colorful. 10. The sound mizar is sprightly. The timbre is a typical European style.
11. It has an aluminum alloy remote control.
12. It has an ad hoc specialized 110V/220V power switch button.
13. This player is high performance-to-price ratio.

Specification:
Performance Index
Audio output signal:
2V±1.7dB(1KHz)
Channel unbalance
≤1.2dB(1KHz)
Channel Separation: ≥100dB(1KHz)
Frequency Response: 20Hz-20kHz(+0/-1.5dB)
SNR:≥105dB(A)
Total Distortion plus noise(THD+N): ≤0.005% (1KHz)
Outputs:Balanced (XLR-), Unbalanced (RCA-), Optical and Digital
Power consumption:≤25W
Input Power Voltage:AC110V(60Hz)/ AC 220V(50Hz)(an ad hoc specialized 110V/220V power switch button) Before you use it, please Adjusts the voltage switch button, Trades the protective tube at first.
Dimensions:440mm × 365mm × 110mm
Gross Weight: 12kg

Packing Include:
A Aluminum remote control
A 1.5m Power Cord,
the Player
T1A protective tube (when 110V)
Customers who bought this product also purchased...