Shuguang SG-845-7 300B 845 HIFI Class A single-ended Stereo tube Amplifier
Product Warranty
All items Guaranteed 100% Brand New In the original edition Box and Come from the original factory.
All items ONE-YEAR WARRANTY !!!
Shipping Time & Invoice Declare
All items ship with DHL/UPS/TNT/EMS, (DHL/UPS/TNT) About 3-7days delivery time, EMS About 7-15days delivery time.
We can Declare the Value of the Order as Customer's Remark!!!
Product Declaration
100% original brand new , it is ShuguangSG-845-7, the 7th generation of Shuguang SG-845.
the 7th generation adopts better material on transformer to ensure sound better and circuit is also upgraded to improve sound . others is the same with 6th generation.
Version A Tube: linlai tube 845 x 2, linlai tube 300B x 2, linlai 6SN7GT X 2
Version B Tube: linlai tube

845-DG

x 2, linlai tube

300B-Z

x 2, Shuguang Treasure CV181-Z X 2
Version C Tube: linlai tube E-

845

x 2, linlai tube

WE300B

x 2, linlai tube

6SN7-T

X 2
Also the Bluetooth version is the 5.0 version
Also the amp will ship with two package( tubes and amp separate )
specification
Model: SG-845-7
Product Type: Single-ended class A tube amplifier
Rated Power : 21W+21W(max24W)
Frequency range (Hz) :20-25kHz
Noise voltage : ﹤1mV
SNR (dB): 88dB
Input Impedance : 100KΩ
Input signal: Two inputs (or with Bluetooth)
Output Impedance : 4Ω, 8Ω
Power supply voltage : AC 110~ 220V ±10%
Power consumption : 340W
Dimensions (mm): 485x280x260xmm (the largest)
N.W: 36kg
G.W:40Kg
Chassis: full aluminum chassis (silver and black for option)
Resistance: Early production of RJ military-grade Dahongpao
The main capacitors: the United States EC, Canada EACO and so on.
Volume potentiometer: Japan ALPS blue shell 27 type full seal
Screen flow monitoring table: Taiwan custom
Welding method: manual scaffolding and PCB board hybrid welding
Printed circuit board: 1.6mm thick double-sided epoxy board, thick copper foil
Power transformer (four): parameter technology confidential, epoxy resin sealing noise reduction, shockproof, moisture proof treatment
Output transformer (two): 96X60 specification EI type Japan Z11 iron core, epoxy resin shockproof, moisture proof treatment
Product Features
1. 300B and 845 tubes are ideal combination. This amp is suitable for different loudspeaker box as long as its Response Rate is greater than 85DB. For vocals and strings, you'd better to choose bookshelf type speaker. If you like symphony, floor type sound box is a good one.
2.There are 2 current meters on two sides of the amp(as the silver model picture shows), which can professionally supervise the working of the machine to ideal status. On the one hand, it can adjust the balance of left and right sound track. On the other hand, it can adjust anode current when you upgrade the tubes and make the machine and new tubes work perfectly.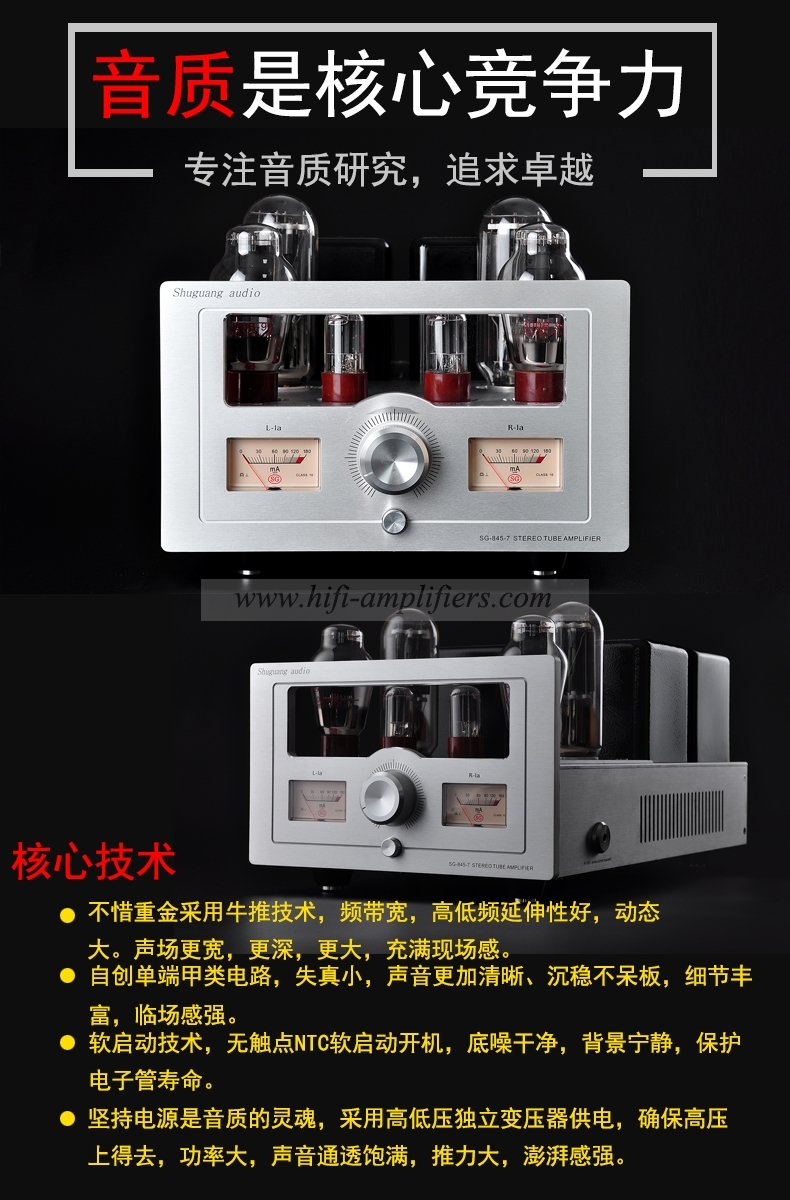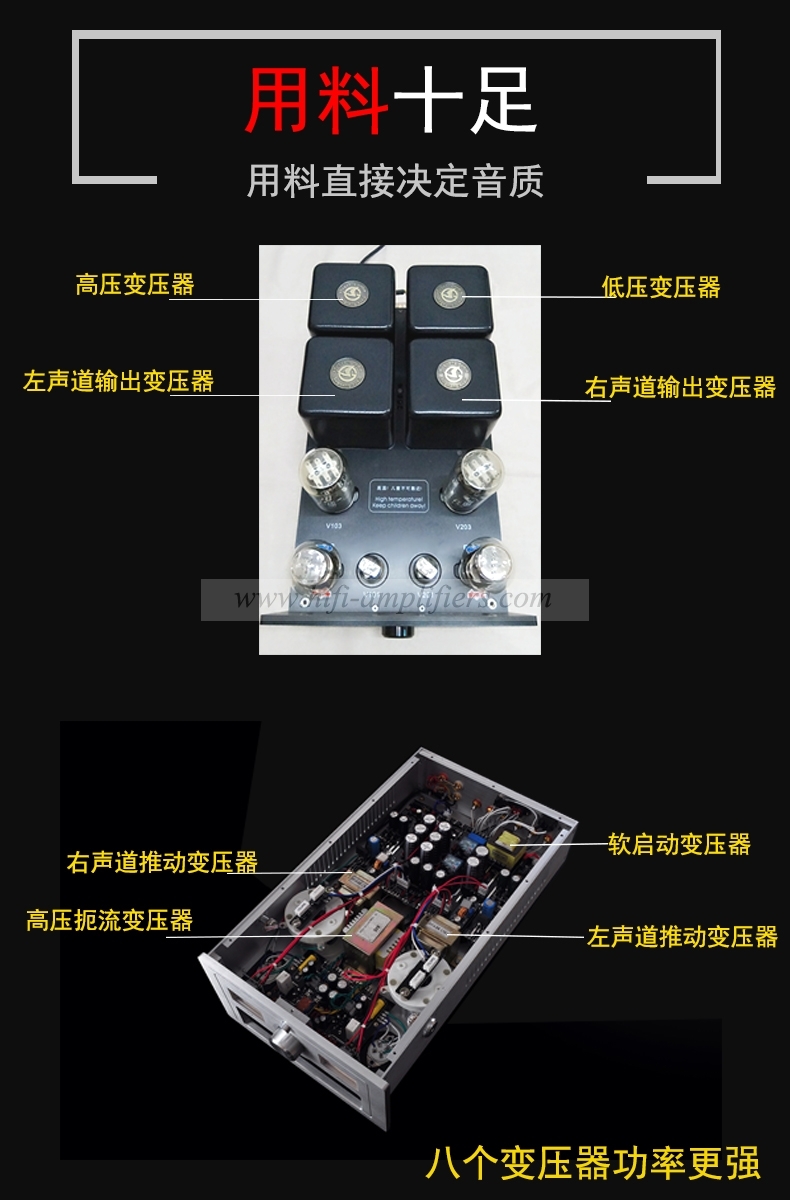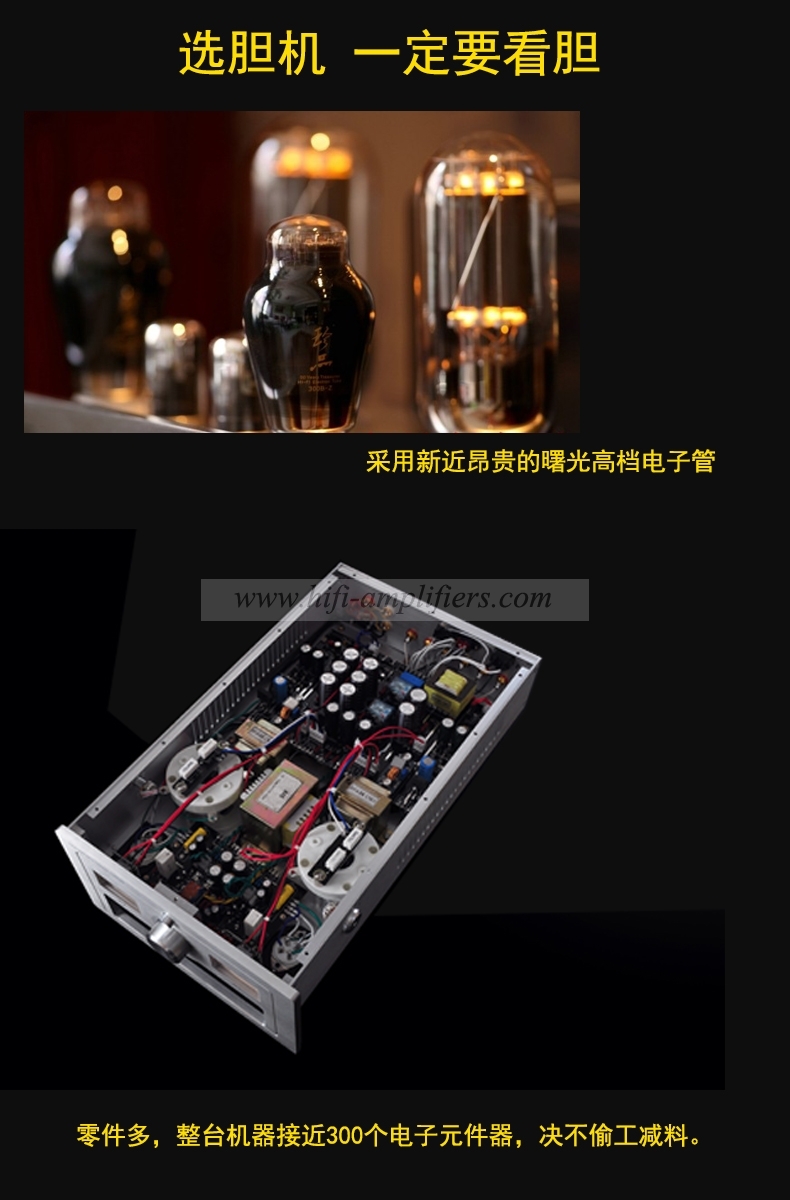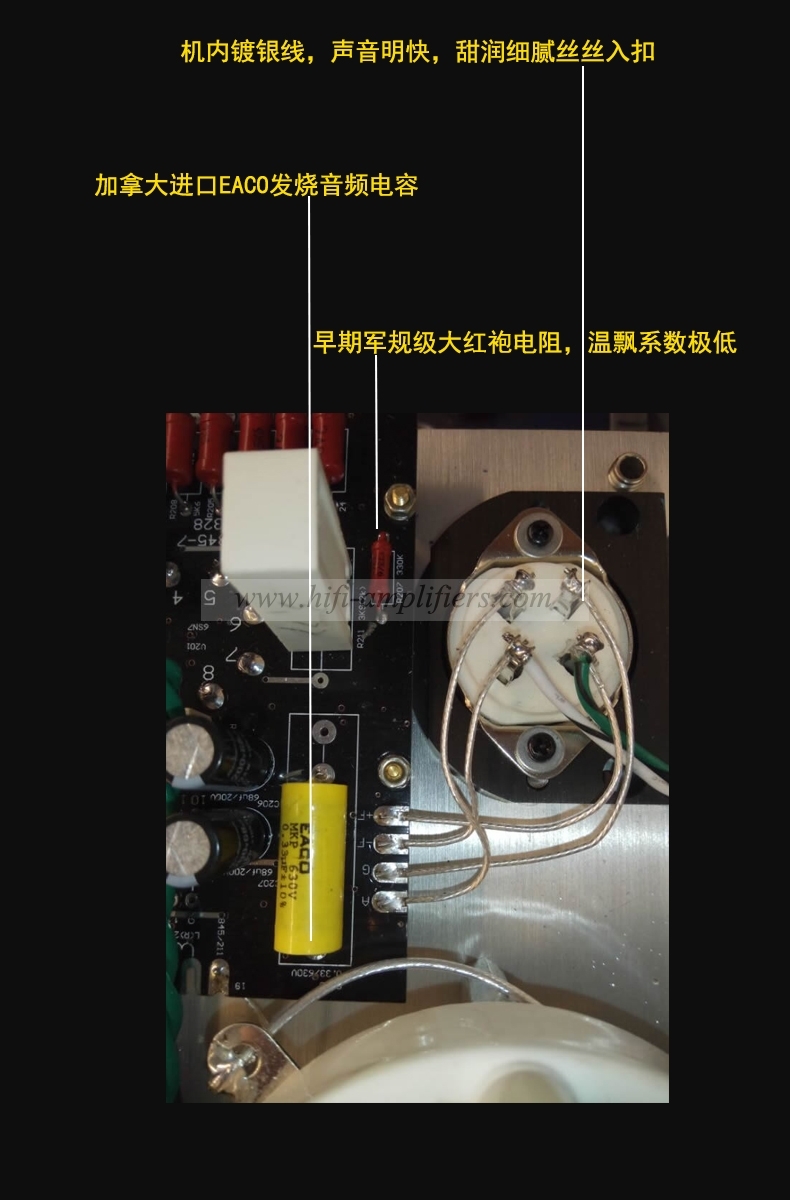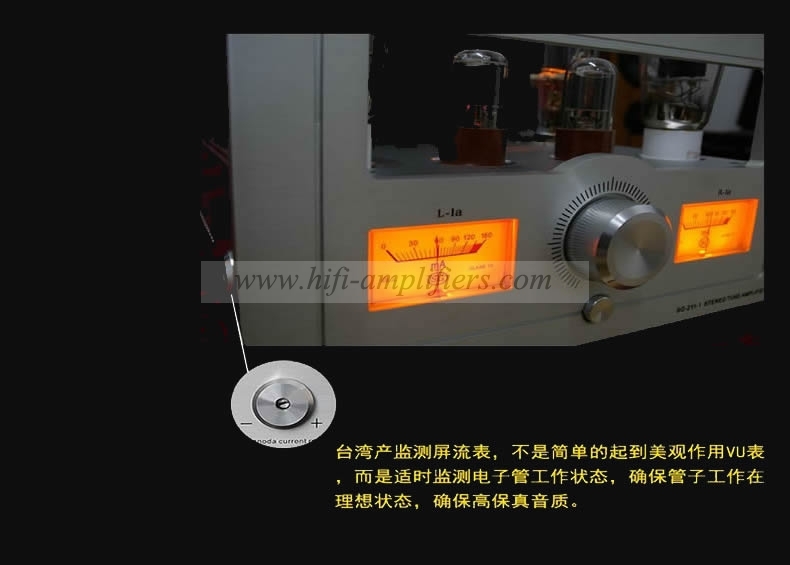 this the 2 inputs version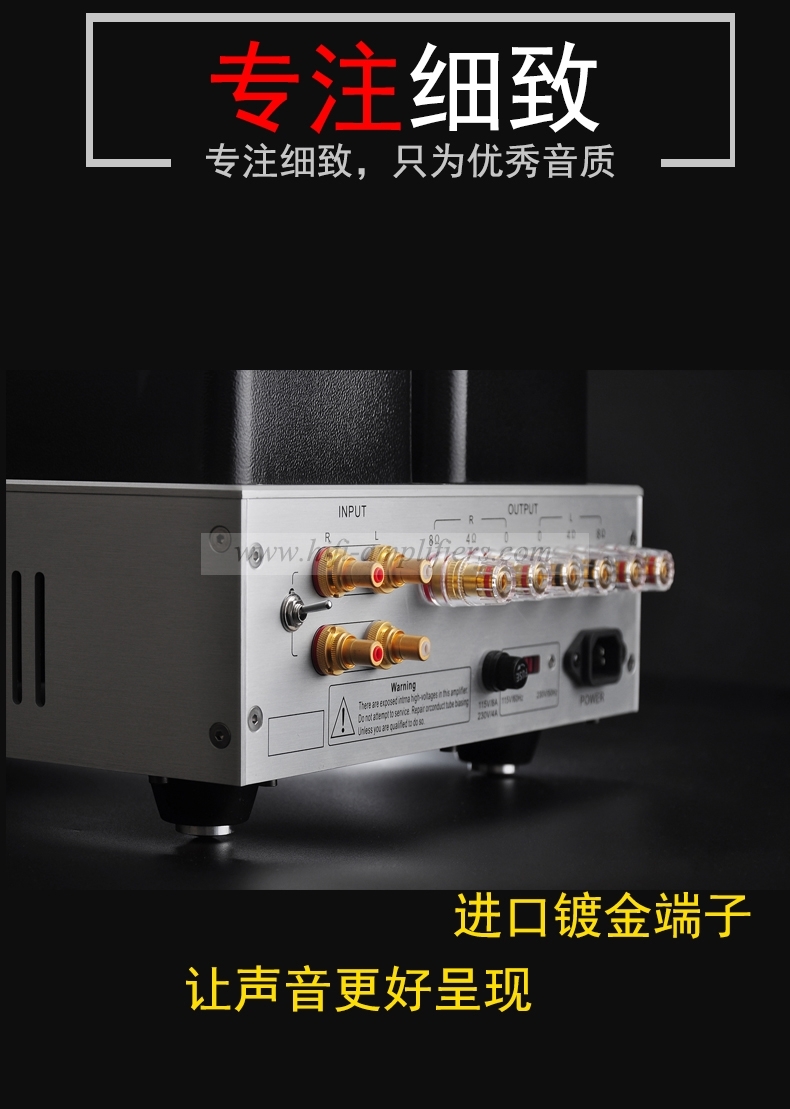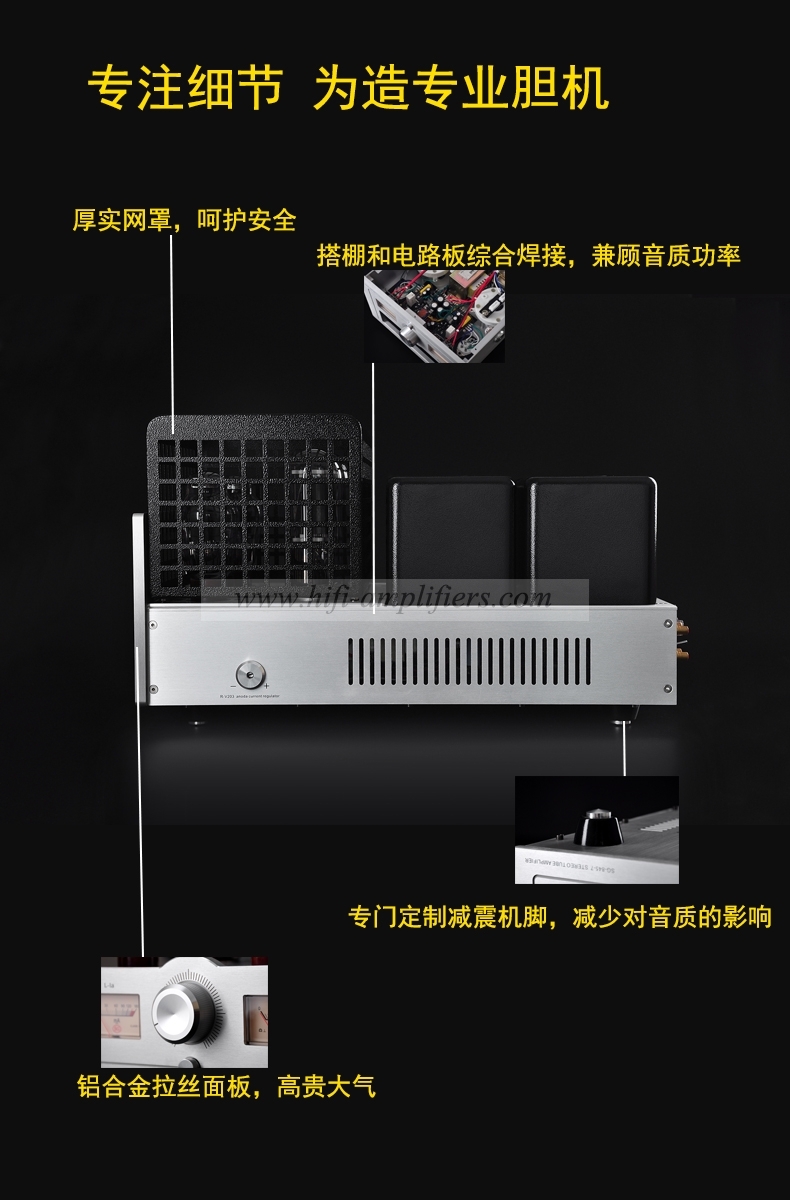 Bluetooth Version: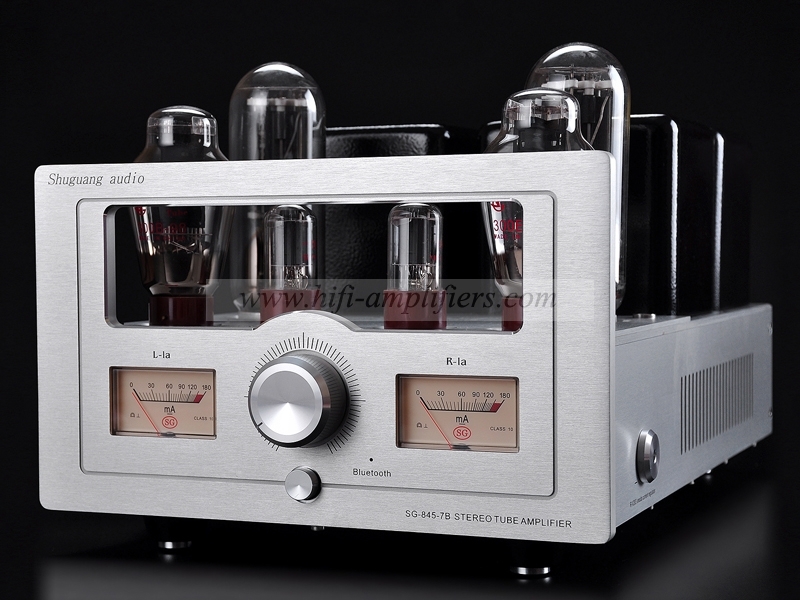 this is the Bluetooth version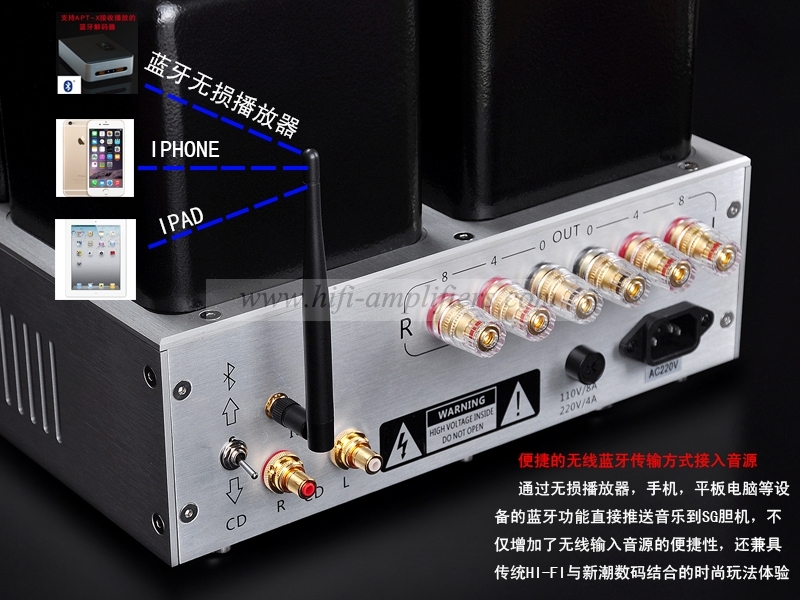 With AC 110~ 220V ±10% working voltage, this amp is suitable for diffrent countries.

Very safe package, no worries for long journey to your country.
more pictures provided by our clients
silver version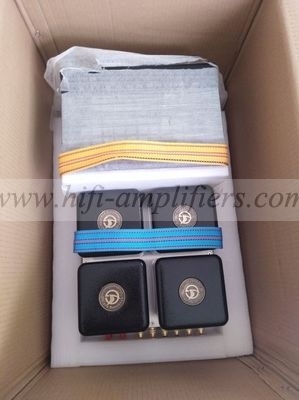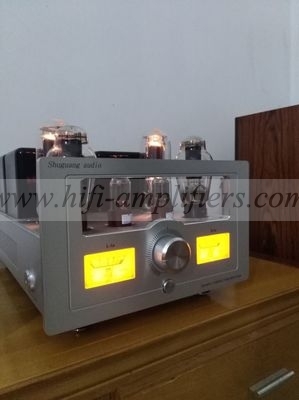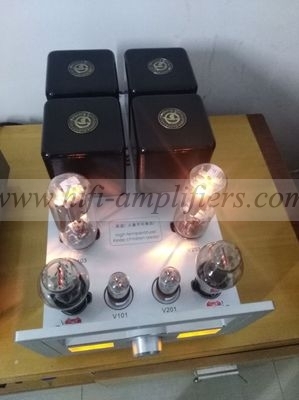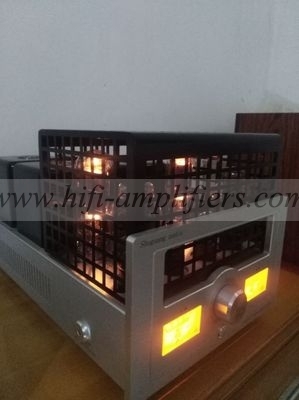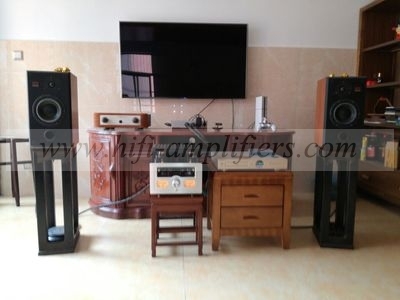 2,Black version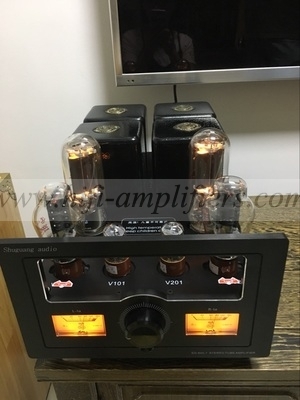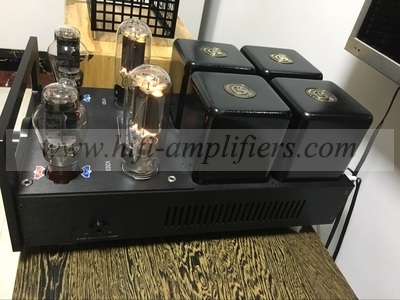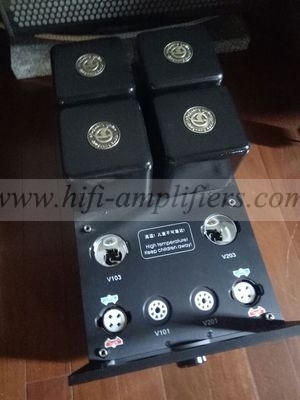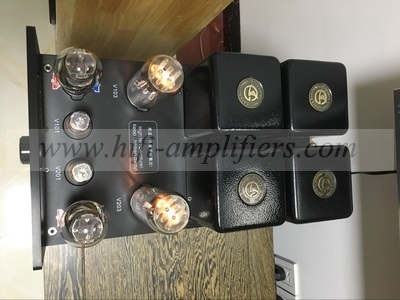 Customers who bought this product also purchased...