MUZISHARE X7 KT88 x4 Vacuum tube integrated Amplifier & Power Amplifier Headphone
Product Warranty
All items Guaranteed 100% Brand New In the original edition Box and Come from the original factory.
All items ONE-YEAR WARRANTY !!!
Shipping Time & Invoice Declare
All items ship with DHL/UPS/TNT/EMS, (DHL/UPS/TNT) About 3-7days delivery time, EMS About 7-15days delivery time.
We can Declare the Value of the Order as Customer's Remark!!!
Product Declaration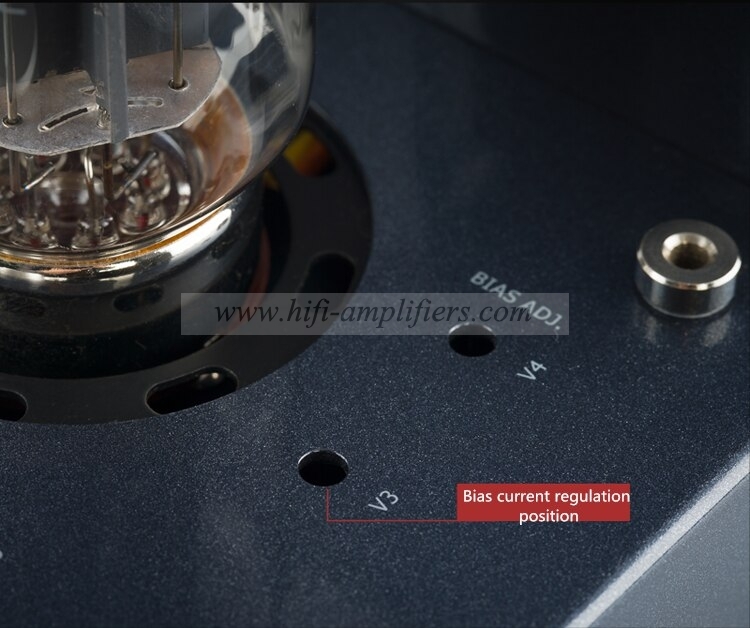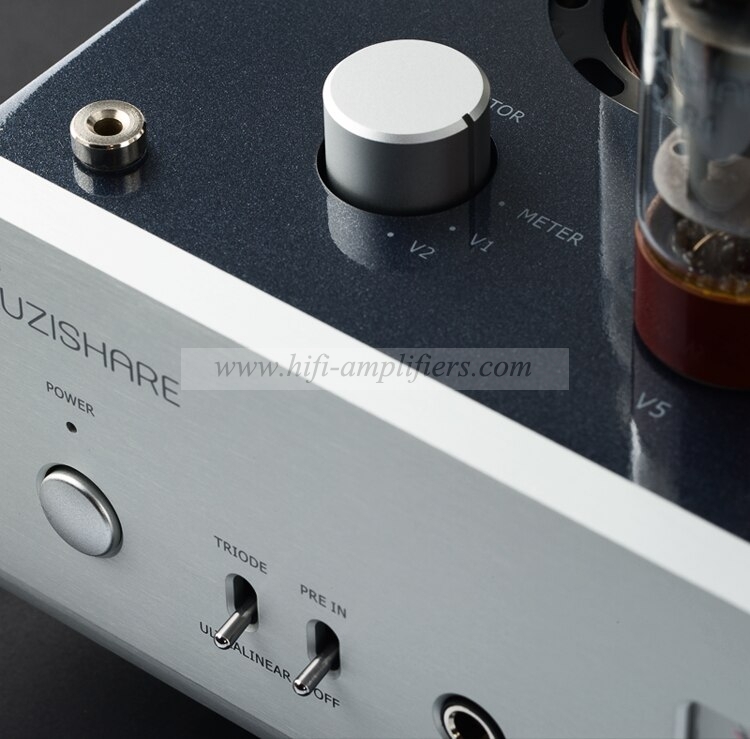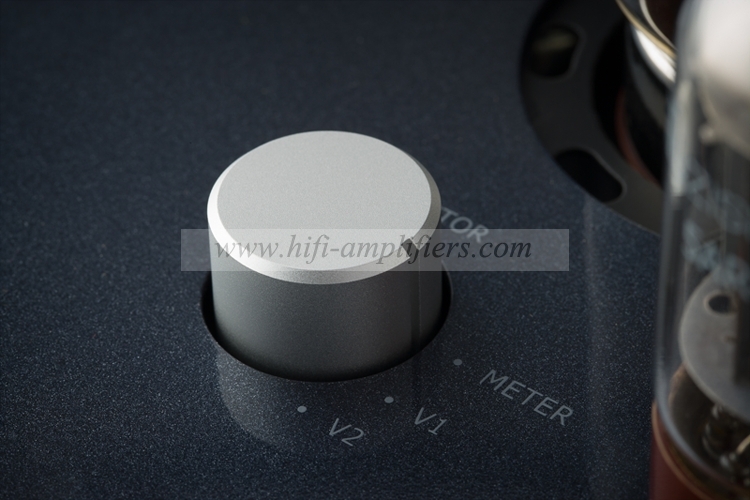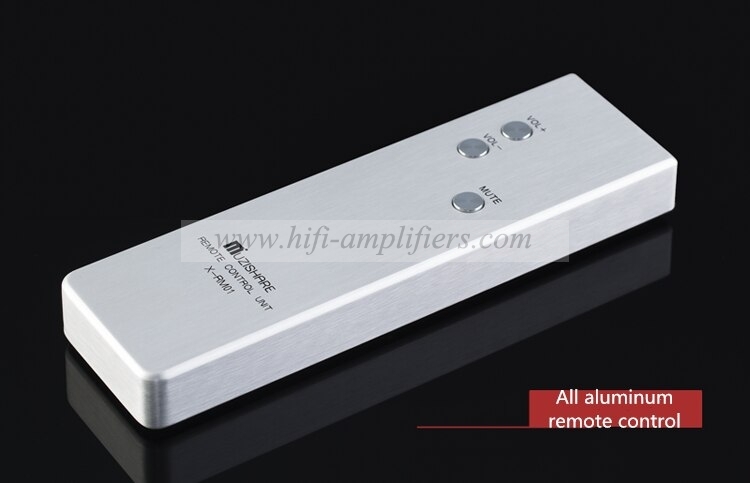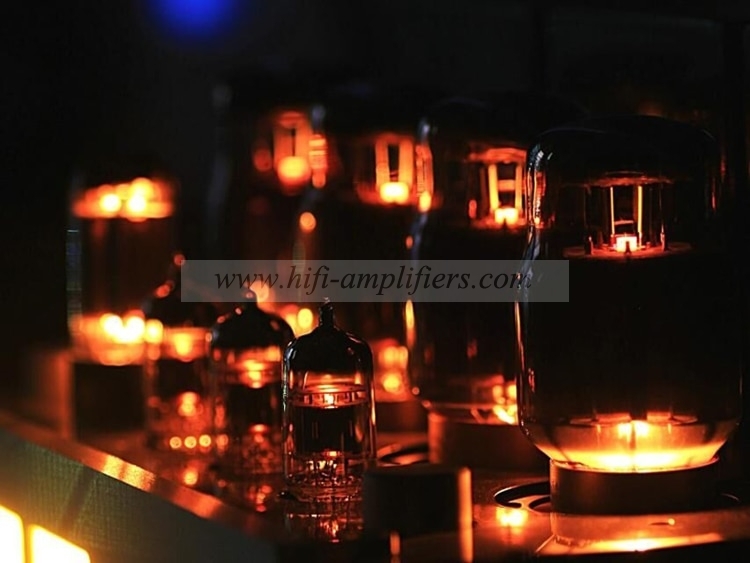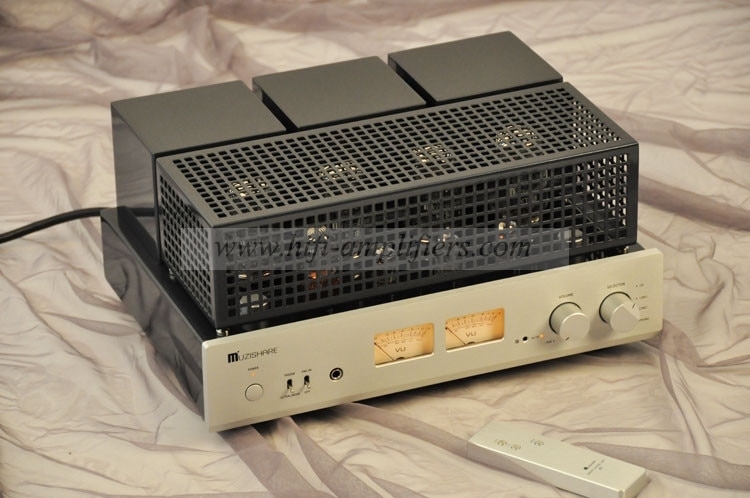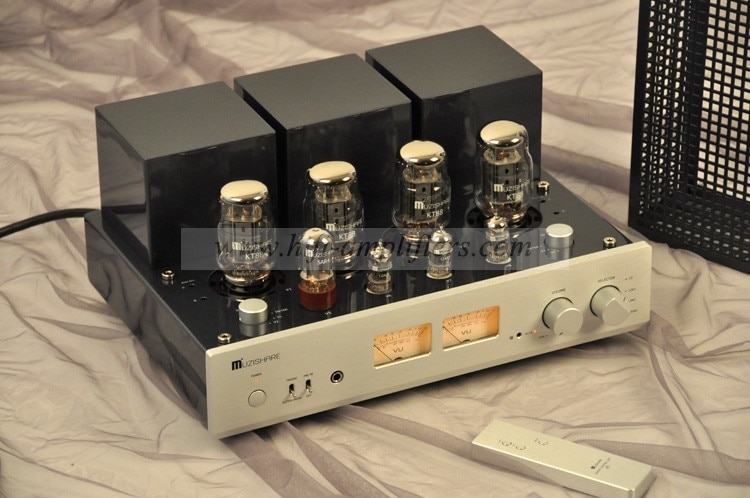 Use imported Z11 iron core pole isolation cattle and imported EI iron core high-performance broadband output cattle; using American 12AWG single and multi-strand fever wire connection, pole isolation cattle effectively alleviate the impact of current. The machine adopts original imported custom-made components.
5AR4 real bile rectifier overload protection, balanced tube life, unique dual high voltage circuit design.

The 12AX7 high gain pre amplifier tube is 100 times the gain coefficient of ordinary 6N3, 6N8, etc.

Driven by 4 KT88 tube power amplifiers,

Equipped with BISA current indication and external BIAS ADJ adjustment function to facilitate monitoring and adjustment of the power tube's working status; dual-function level meter display, the pointer swings with the music.

With MM phono amplifier, it is convenient for you to appreciate the LP analog original sound, and it has the function of random switching between the combined machine and pure post-stage.

The headphone output is directly output. The sound quality benefits from the unique core technology of the X7 output, which is beyond the reach of ordinary independent amps.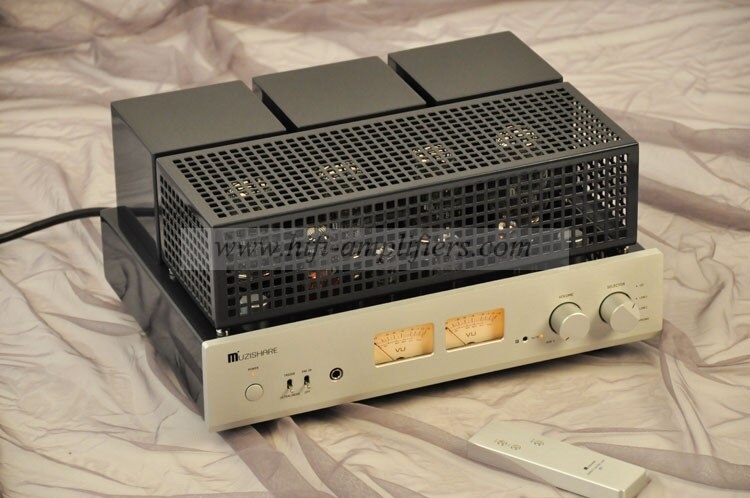 Technical parameter:
Rated output power: 25W+25W (RMS triode working state)
45W+45W (RMS super linear working state)
Harmonic distortion: 1% (1kHz)
Whole machine frequency response: 15Hz~30kHz (-1.5dB)
Input sensitivity: 280mV; 520mV(pre in)
Input impedance: 100KΩ
Output impedance: 4Ω 8Ω
Signal to noise ratio: 92dB
Left and right output balance: <0.5db
Weight: 25kg
Whole machine power consumption: 260W
Use vacuum tube: 12AX7×1, 12AU7×2, KT88×4, 5AR4×1
Overall size (W×D×H): 410mm x 335mm x 198mm
Power supply voltage: ~110V/220V±5% (50Hz)
Working conditions: Temperature: 0℃~40℃ Humidity: 20%~80%
Storage conditions: Temperature: -20℃~70℃ Humidity: 20%~90%
Features of this machine:
1. Purely handmade, the whole machine adopts scaffold welding
2. Two high-quality, wide-frequency response and high-sound quality Japanese EI output transformers are used
3. Use high-power Z11 iron core toroidal power transformer specially designed for this machine
4. The voltage amplification and driving stage uses 5AR4 as the rectifier power supply
5. Use 12AX7 and 12AU7 vacuum tubes for voltage amplification and phase inversion drive, and use KT88 vacuum tubes for AB1 push-pull power amplification; provide triode and super linear selection function: triode working mode, the sound is soft, pure and sleek, suitable for appreciating human voices and strings Music and other types of music; ultra-linear working style, open and unrestrained sound, good momentum, suitable for enjoying big scenes, big dynamics and other types of music.
6. Peripheral power tube current adjustment knob and current display meter


It has a pure power amplifier ans it can conncet with an independent pre-amp's signal input.
It has a phono stage input function, which can be connect directly with a MM Vinyl turntables
It has XLR balanced input
9. Infrared remote control
10. Power-on mute delay function (about 30 seconds)
11. Use Japanese ALPS motor potentiometer
12. Plug-in vacuum tube protective cover for easy installation.