MUZISHARE X5 EL34 x4 Vacuum tube Integrated Amplifier Push-Pull With Remote
Product Warranty
All items Guaranteed 100% Brand New In the original edition Box and Come from the original factory.
All items ONE-YEAR WARRANTY !!!
Shipping Time & Invoice Declare
All items ship with DHL/UPS/TNT/EMS, (DHL/UPS/TNT) About 3-7days delivery time, EMS About 7-15days delivery time.
We can Declare the Value of the Order as Customer's Remark!!!
Product Declaration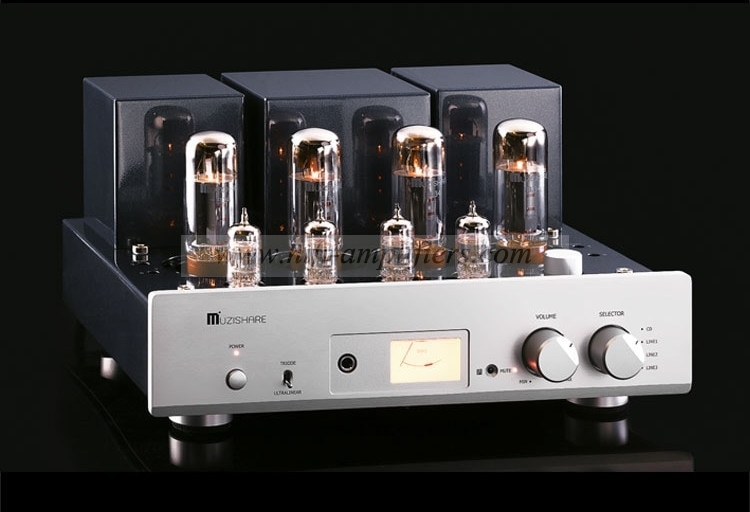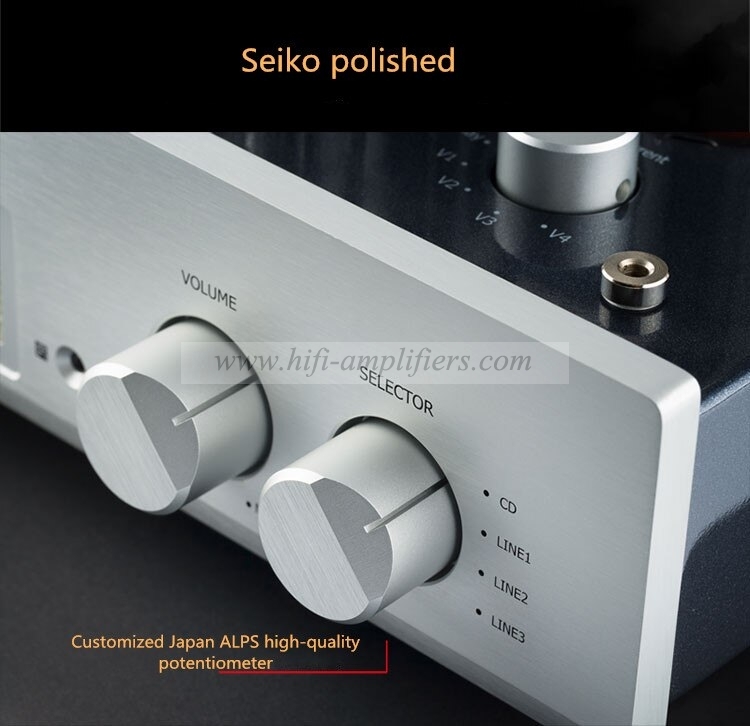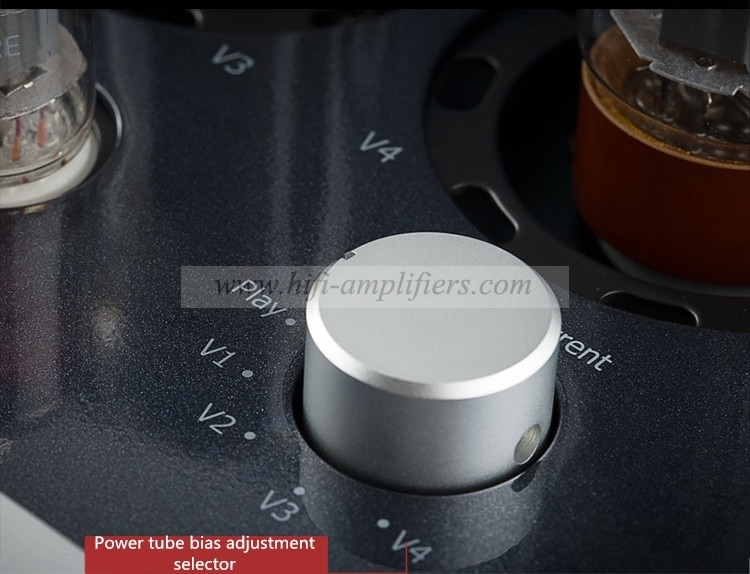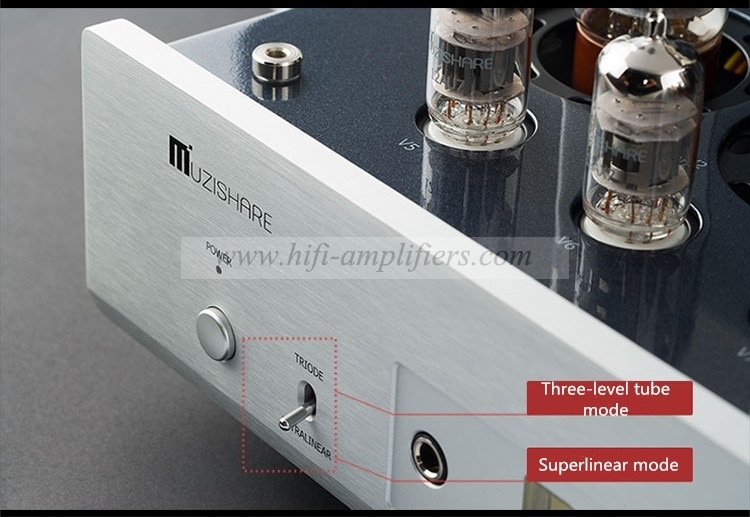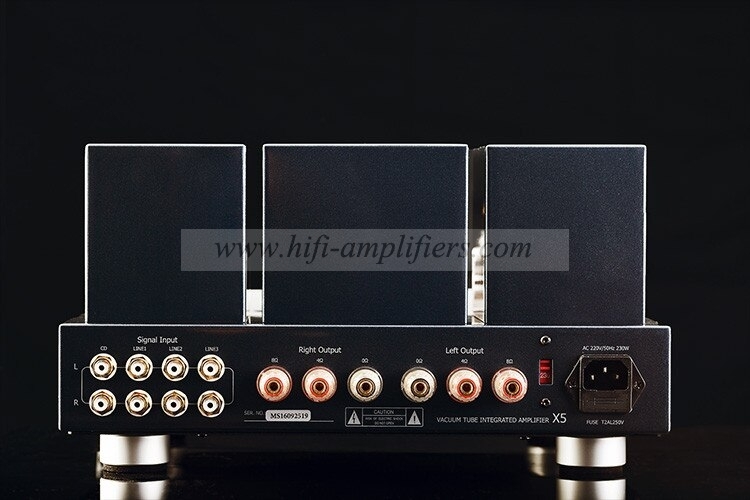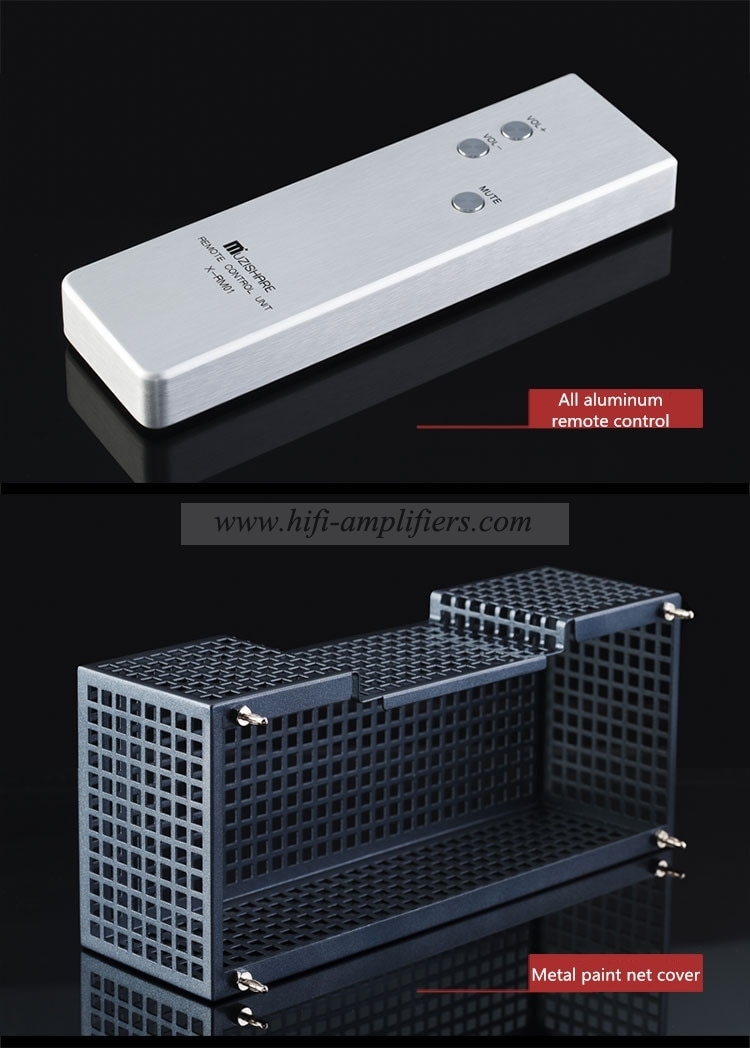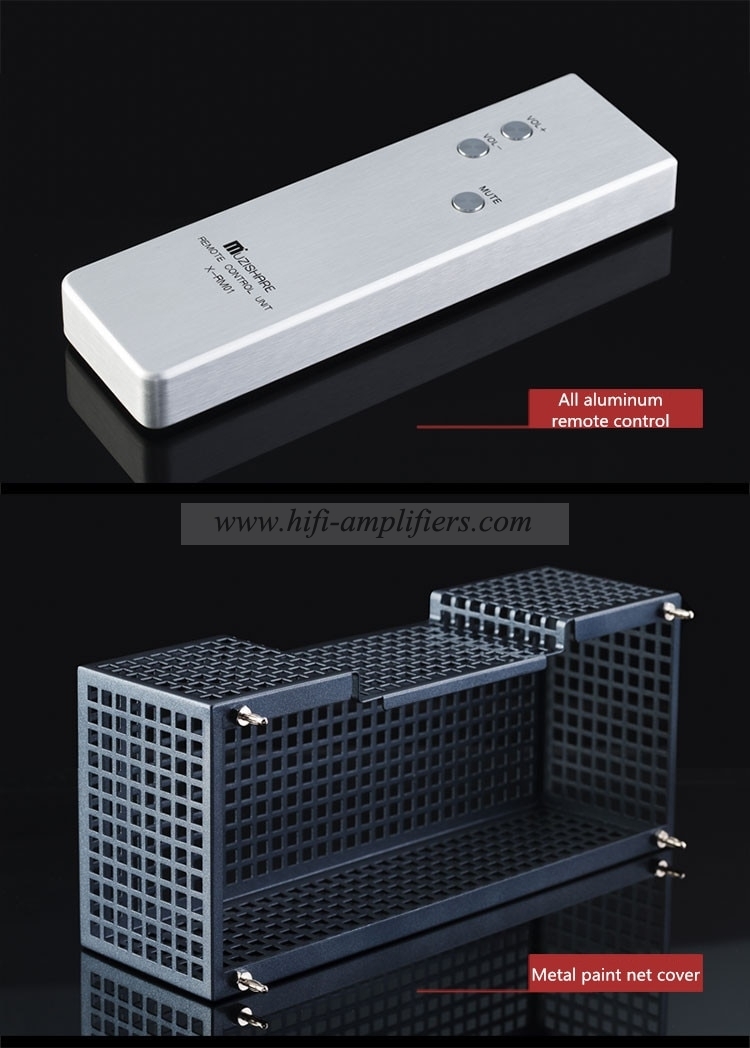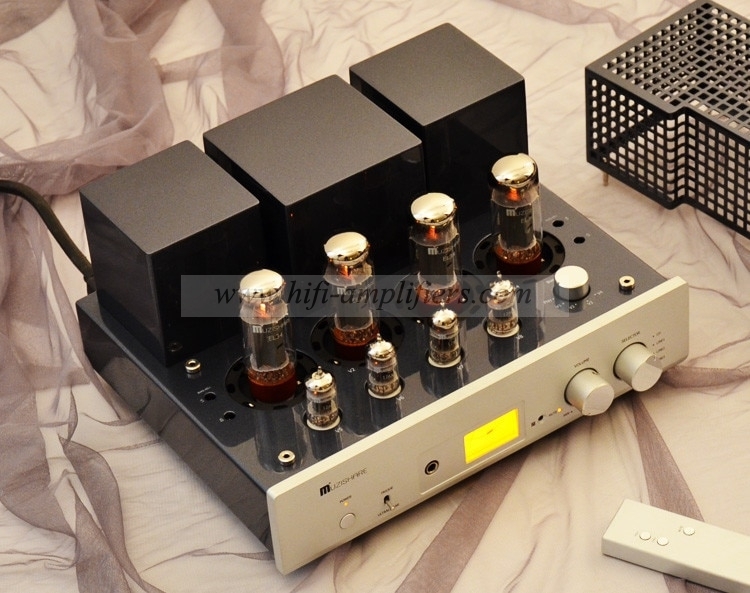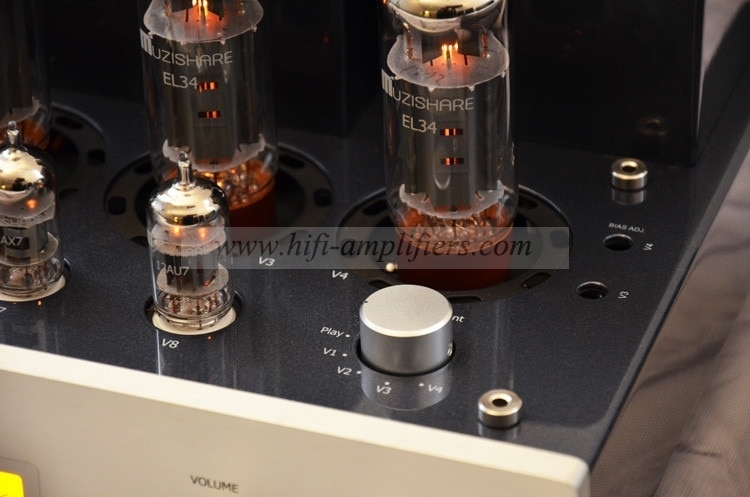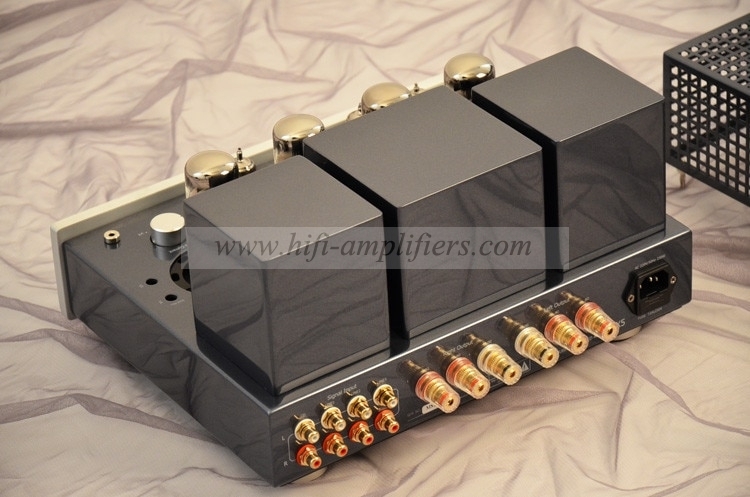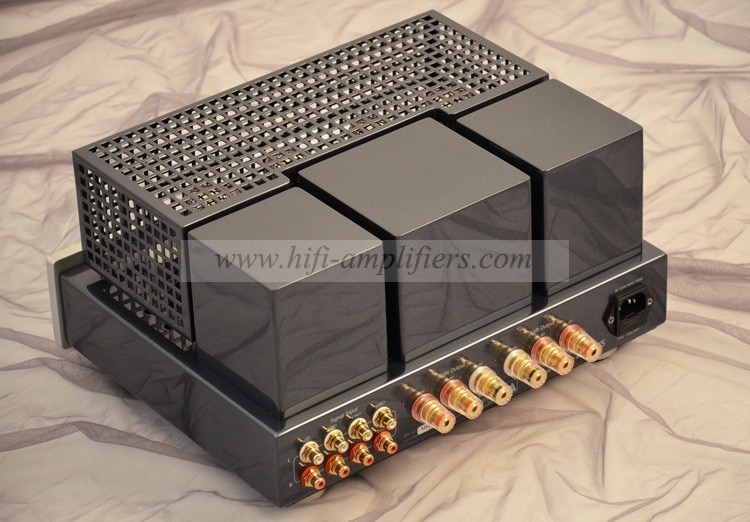 The following detailed internal drawings of X5 products (Ruby Version, all internal materials are imported materials) can be seen at a glance: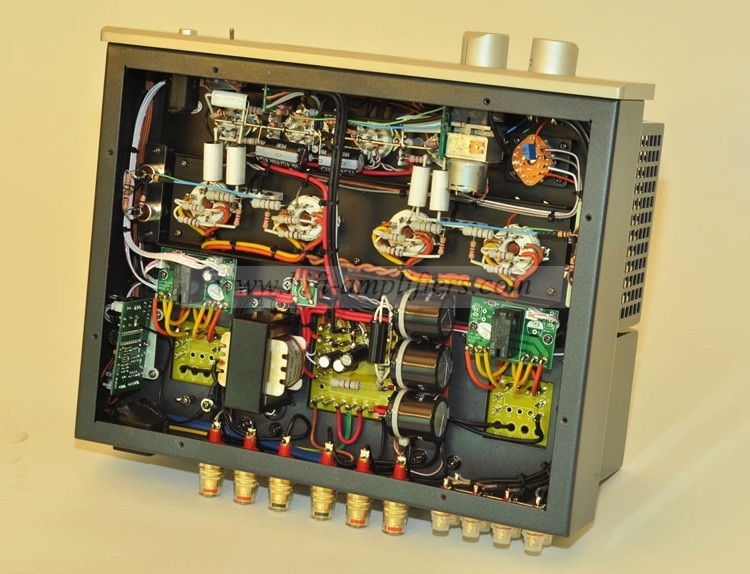 Technical parameter:
Rated output power: 15W+15W (RMS triode working state)
35W+35W (RMS super linear working state)
Harmonic distortion: 1% (1KHZ)
Whole machine frequency response: 10HZ~50KHZ(-1.5DB)
Input sensitivity: 200mV
Input impedance: 100KΩ
Signal to noise ratio: 88DB
Output impedance: 4Ω, 8Ω
Net weight: 18.5kg
Gross weight: 21kg
Total weight of wooden box packaging: 25kg
Whole machine power consumption: 230W
Use vacuum tube: 12AX7×2, 12AU7×2, EL34×4
Machine volume (W×D×H): (350×315×185)mm
Power supply voltage: ~220V/110V ±5% (50Hz) [Reminder: In 2014, 110v and 220v switching global voltages have been added. Users can choose the corresponding voltage according to their country. Warning: Do not choose the wrong voltage!!!]
Working conditions: Temperature: 0℃~40℃ Humidity: 20%~80%
Storage conditions: Temperature: -20℃~70℃ Humidity: 20%~90%
Features of this machine:
1. Purely handmade, the whole machine adopts scaffold welding
2. Use two Japanese high-quality, wide-frequency response and high-sound quality EI output transformers
3. Use EI type power transformer specially designed for this machine
4. The front stage uses 2 12AX7 and 12AU7 vacuum tubes each, and the rear stage uses 4 EL34 vacuum tubes for AB1 class push-pull power amplification, providing triode and ultra-linear selection functions. Three-stage tube working mode, the sound is soft, pure and sleek, suitable for listening to vocals, strings and other types of music; ultra-linear working mode, the sound is open, unrestrained, and vigorous, suitable for enjoying large scenes, large dynamics and other types of music .
5. Peripheral power tube current adjustment knob and current display meter.
6. Infrared remote control.
7. Power-on mute delay function (about 30 seconds).
8. Choose Japanese ALPS high-end motor potentiometer.
9. Plug-in vacuum tube protective cover for easy installation.