Line Magnetic LP-33 Phono Stage preamp MM/MC tube JJ ECC803s turntable Amp
Product Warranty
All items Guaranteed 100% Brand New In the original edition Box and Come from the original factory.
All items ONE-YEAR WARRANTY !!!
Shipping Time & Invoice Declare
All items ship with DHL/UPS/TNT/EMS, (DHL/UPS/TNT) About 3-7days delivery time, EMS About 7-15days delivery time.
We can Declare the Value of the Order as Customer's Remark!!!
Product Declaration
Line Magnetic LP-33 Phono MM/MC stage preamp
Features:
Using high permeability EI-19 nickel and permalloy shells,
This is to make the weak phono signal obtain a high magnification without interference
Adopt power and amplifier discrete and multi-layer shielding design
Eliminating interference between the power supply section and the external messy electromagnetic field on the amplifier
Use 3 JJ ECC803s electronic tube for audio amplification
The German Mundorf SUPREME M Cap fever audio capacitor for audio coupling capacitors and nichicon Rubycon electrolytic capacitors for filtering.

Specifications:
Sensitivity: MM: 6 mV, MC(H): 1 mV, Mc(L): 0.5 mV
Input impedance: MM: 50 kohms, MC(L): 300 ohms, MC(H): 600 ohms
Output impedance: 30KΩ
Frequency: 20Hz~20kHz (-1.5dB)
Signal to noise ratio: MC: 80dB, MM: 86dB
Harmonic distortion: 0.15% (1kHz)
Dimensions (W×D×H)(mm): 302 x 131 x 139 (phone preamp part), 170 x 113 x 81 (power part)
Power consumption: 20W
Net weight: 6.5kg
Gross weight: 8kg
Supply voltage: ~220V±5%(50Hz)
Working conditions: Temperature: 0°C~40C Humidity: 2%~80%
Storage conditions: Temperature: -20°C~70°C Humidity: 2%~90%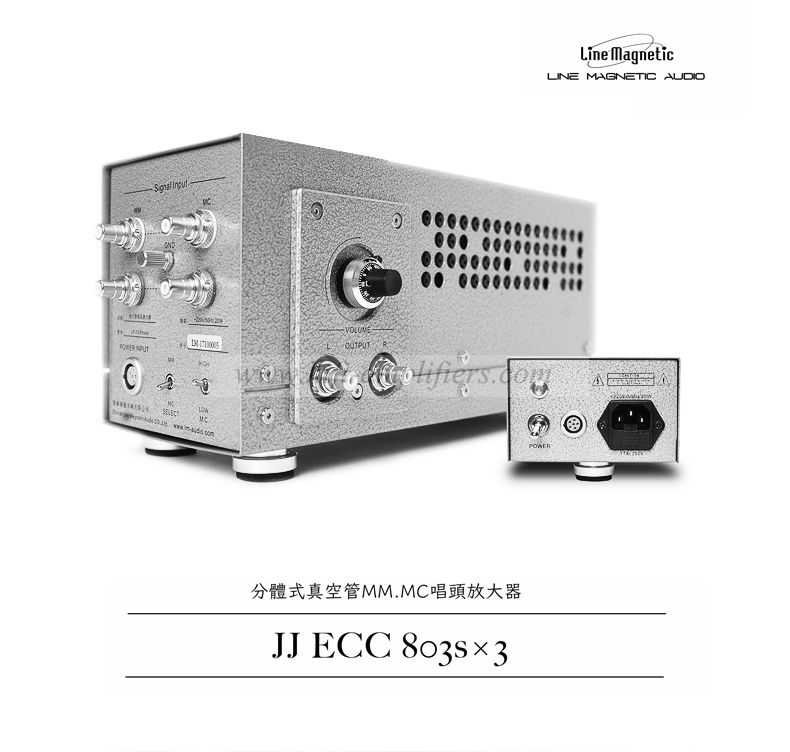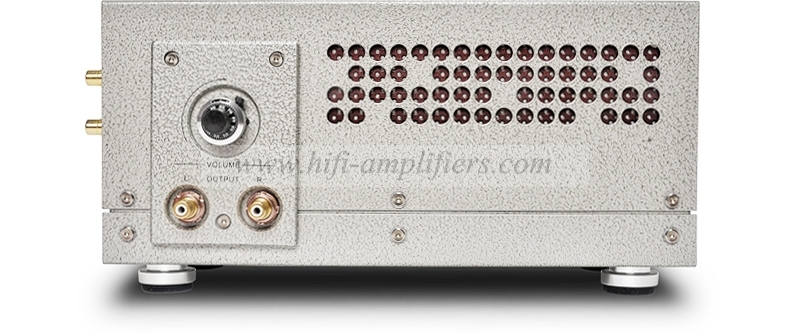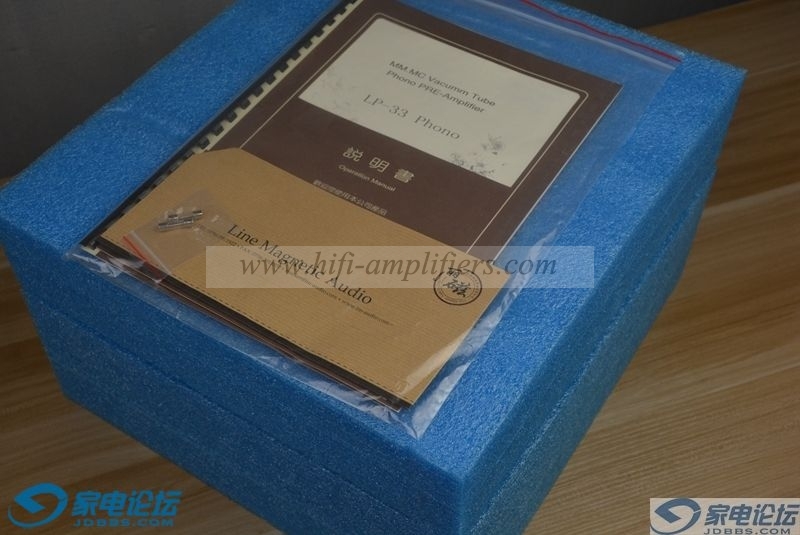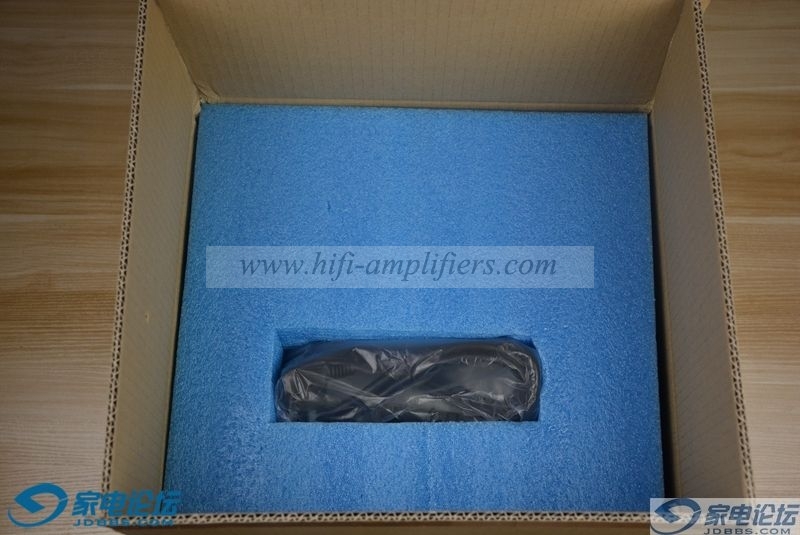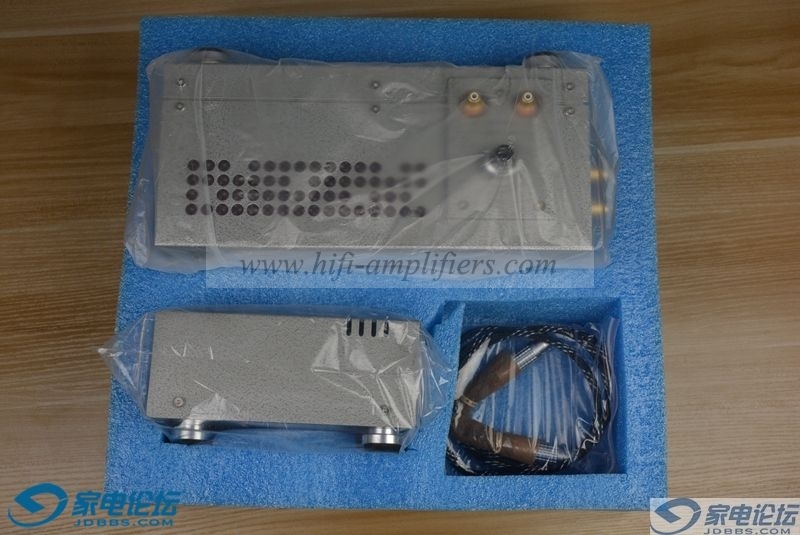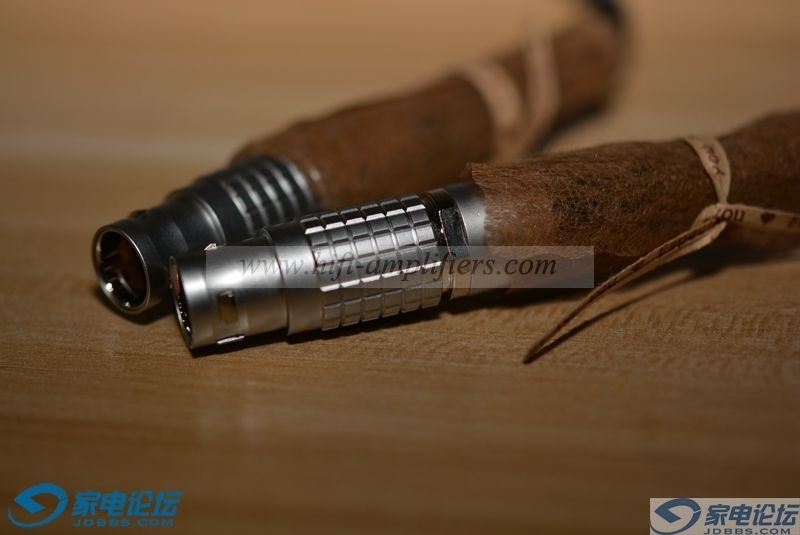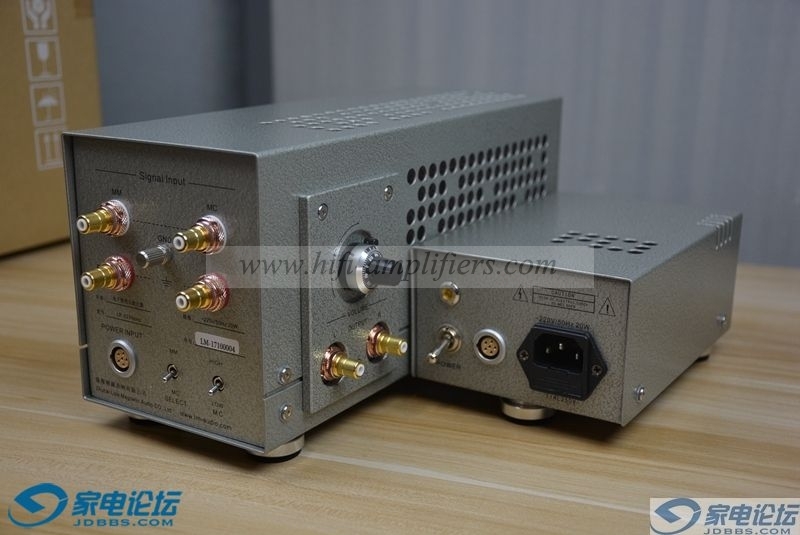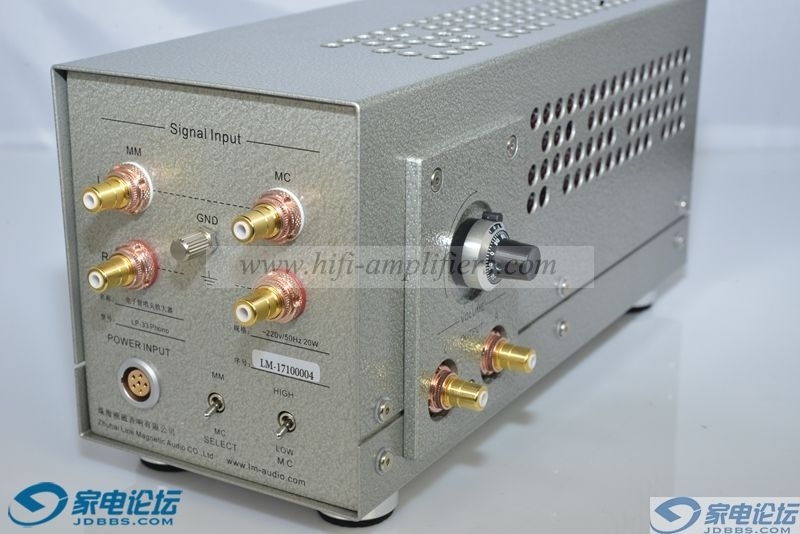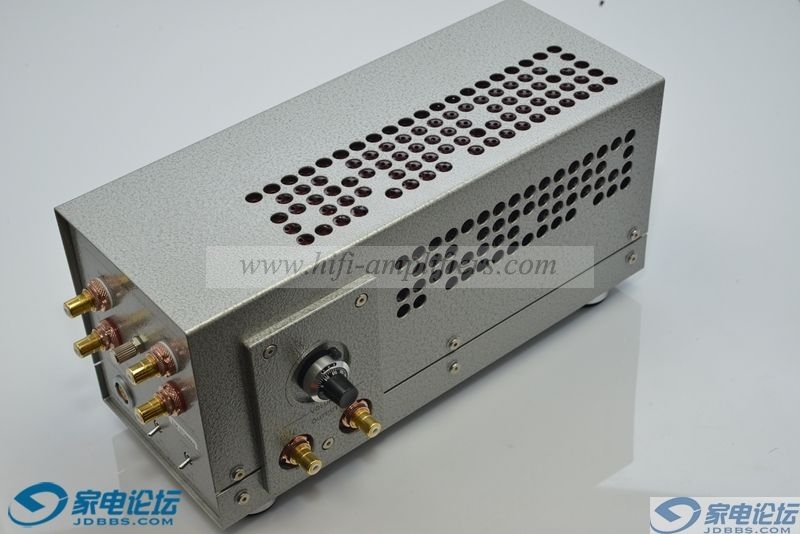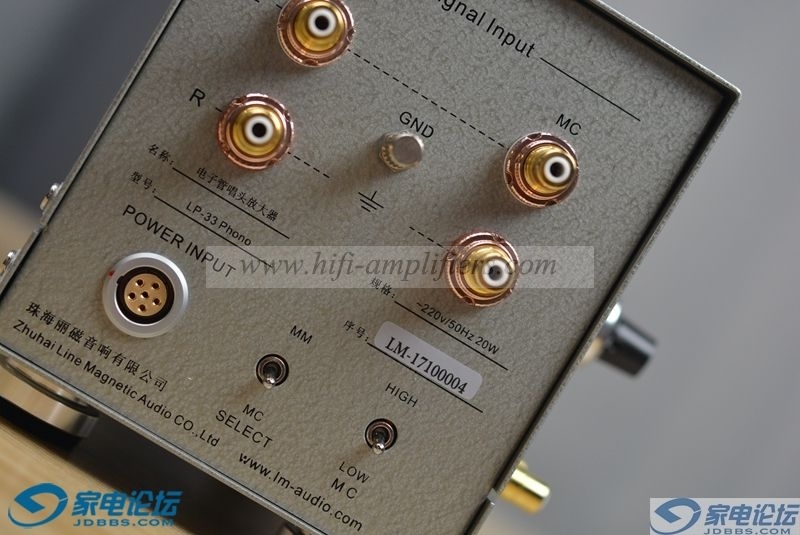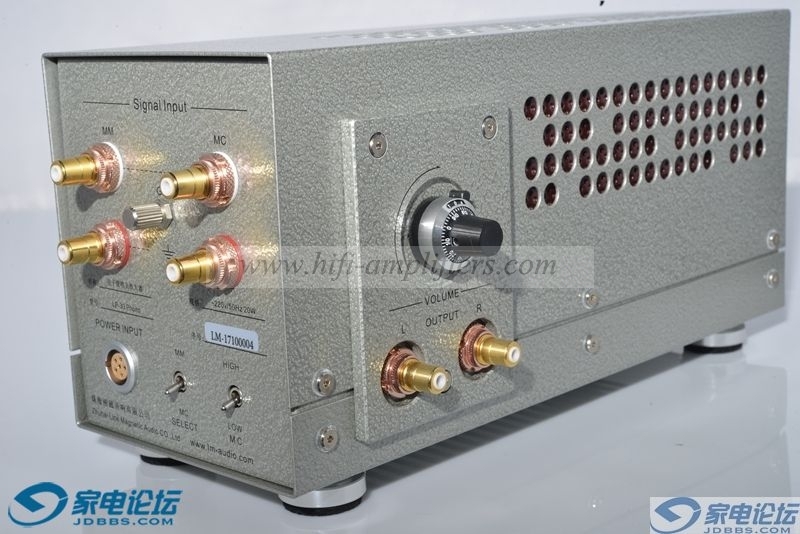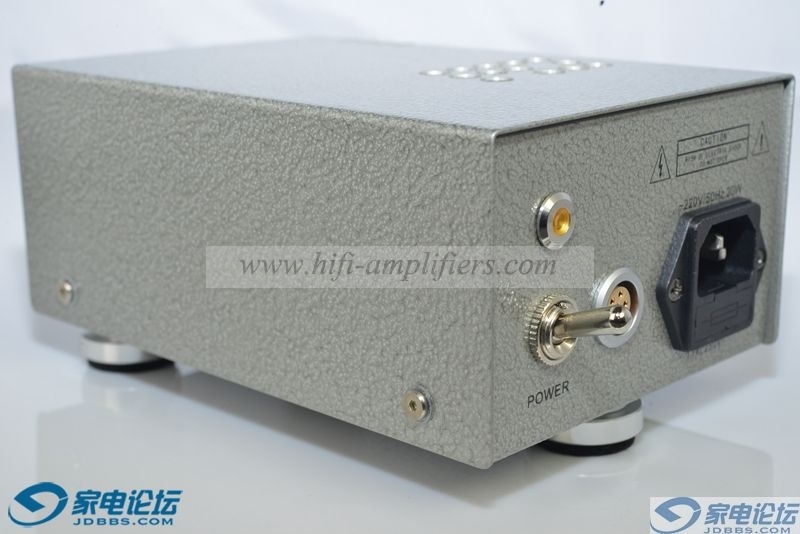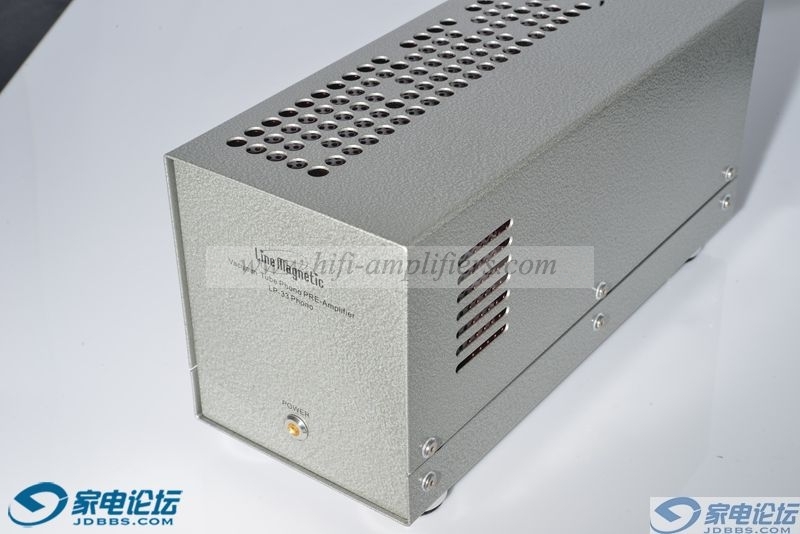 Customers who bought this product also purchased...