Line Magnetic LM-216IA Tube Amplifier Integrated KT88*4 Push-Pull Vacuum Amp 32W*2
Product Warranty
All items Guaranteed 100% Brand New In the original edition Box and Come from the original factory.
All items ONE-YEAR WARRANTY !!!
Shipping Time & Invoice Declare
All items ship with DHL/UPS/TNT/EMS, (DHL/UPS/TNT) About 3-7days delivery time, EMS About 7-15days delivery time.
We can Declare the Value of the Order as Customer's Remark!!!
Product Declaration
Handmade, the whole machine with scaffolding welding
Two high-quality wide-band high-quality EI output transformers
Use an EI type power transformer designed specifically for this unit
Pre-stage use of 12AX7 and 12BH7 vacuum tube each two
After the class use four KT88 vacuum tube to do AB1 push-pull power amplification
Provides transistor and super linear selection. Transistor work, sound soft, pure and smooth, suitable for enjoying the vocals, strings and other types of music; super-linear work, sound open, unrestrained, good momentum, suitable for large scenes, large dynamic and other types of music.
Peripheral power tube current adjustment knob and current display meter
Infrared remote control function
Power-on mute delay function (about 30 seconds)
Selection of Japan's high-grade ALPS motor potentiometer
Easy to install pluggable vacuum tube shield

Specifications:
Rated output power: 22W + 22W (RMS triode working state) 38W + 38W (RMS super-linear working state)
Harmonic distortion: 1% (1kHz)
Machine frequency response: 10Hz ~ 50kHz (-1.5dB)
Signal to noise ratio: 87dB
Input Sensitivity: 220mV
Input impedance: 100kΩ
Machine volume (W × D × H): (376 x 345 x 191.5) mm3
Output impedance: 4Ω, 8Ω
Use vacuum tube: 12AX7 × 2, 12BH7 × 2, KT88 × 4
Net weight: 22kg
Machine power consumption: 240W
Working conditions: Temperature: 0 ℃ ~ 40 ℃ Humidity: 20% ~ 80%
Storage conditions: Temperature: -20 ° C to 70 ° C Humidity: 20% to 90%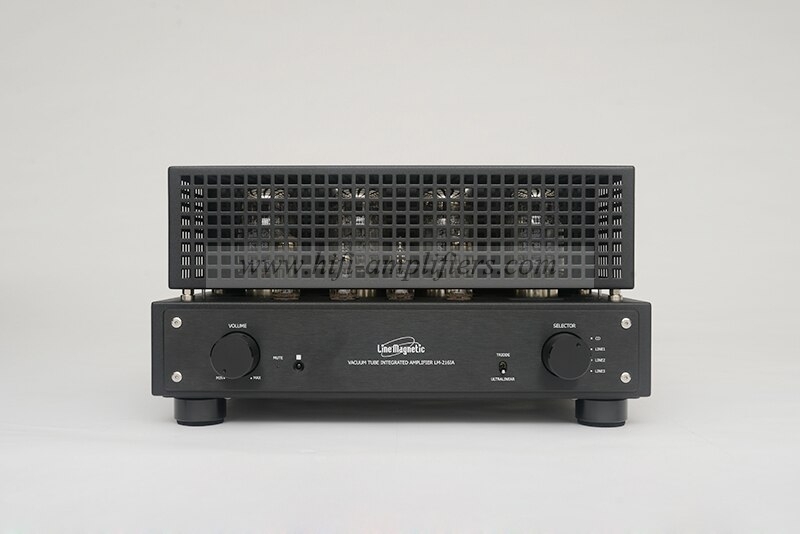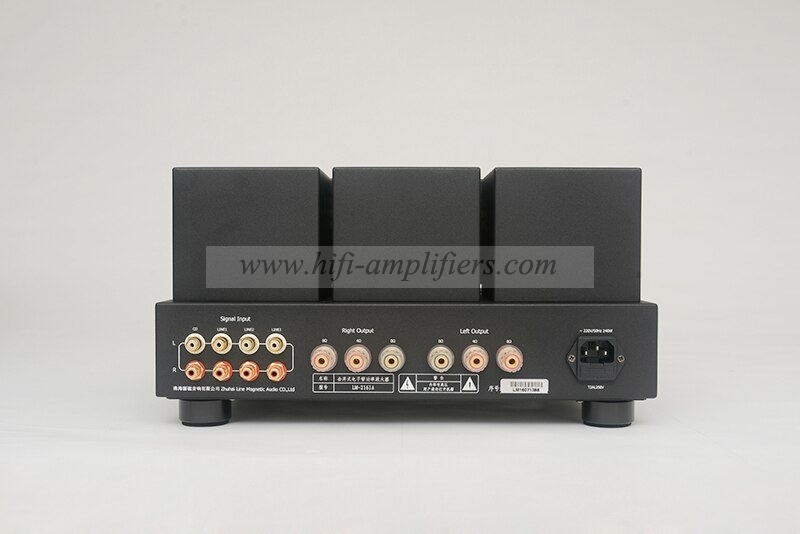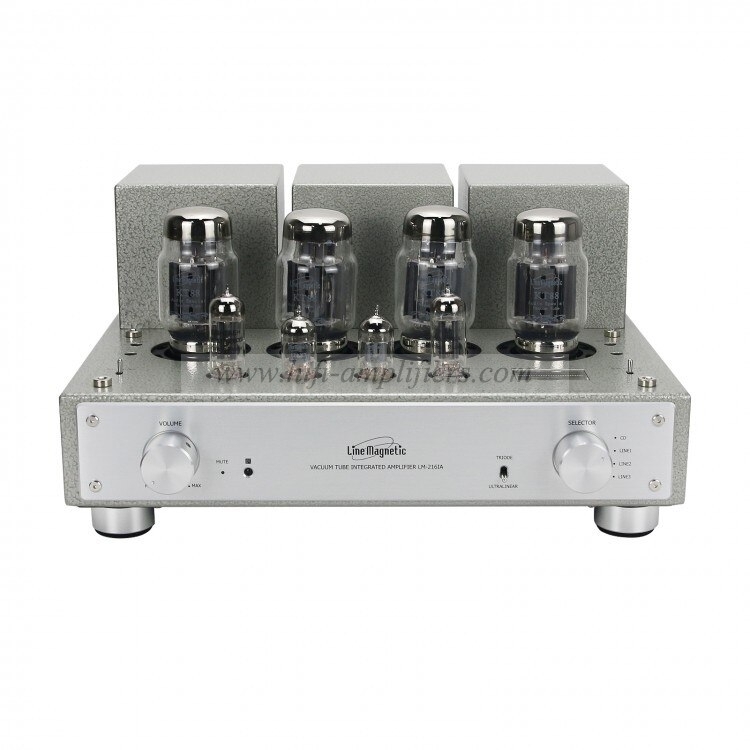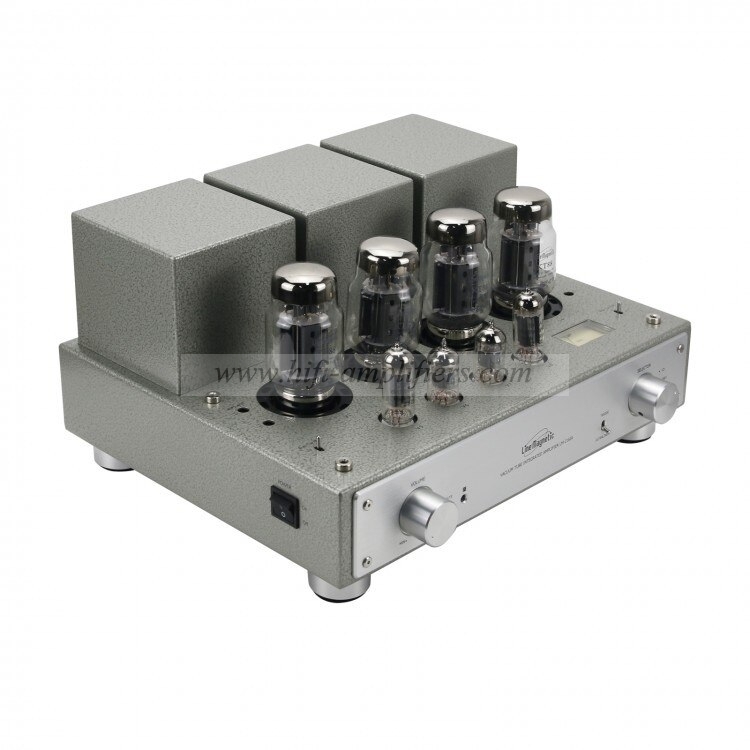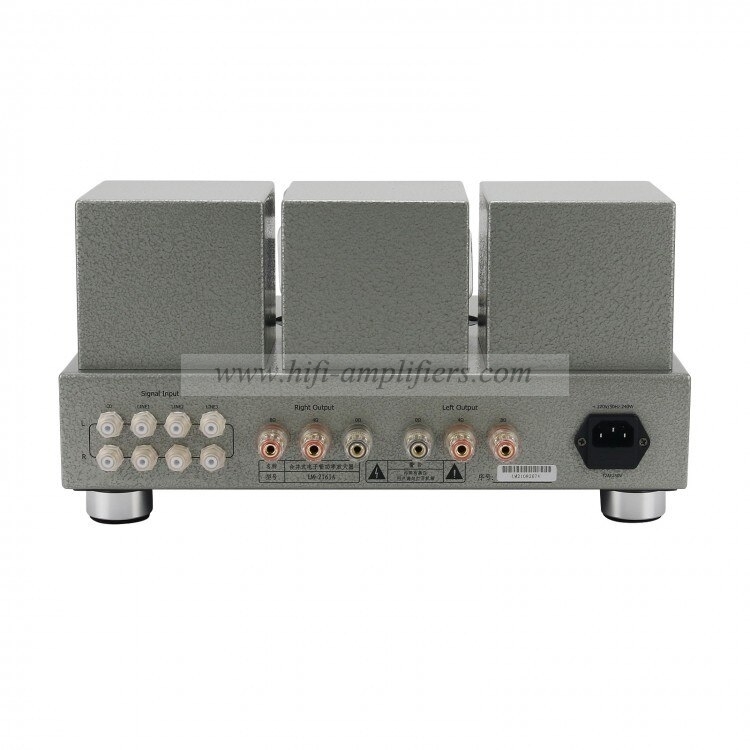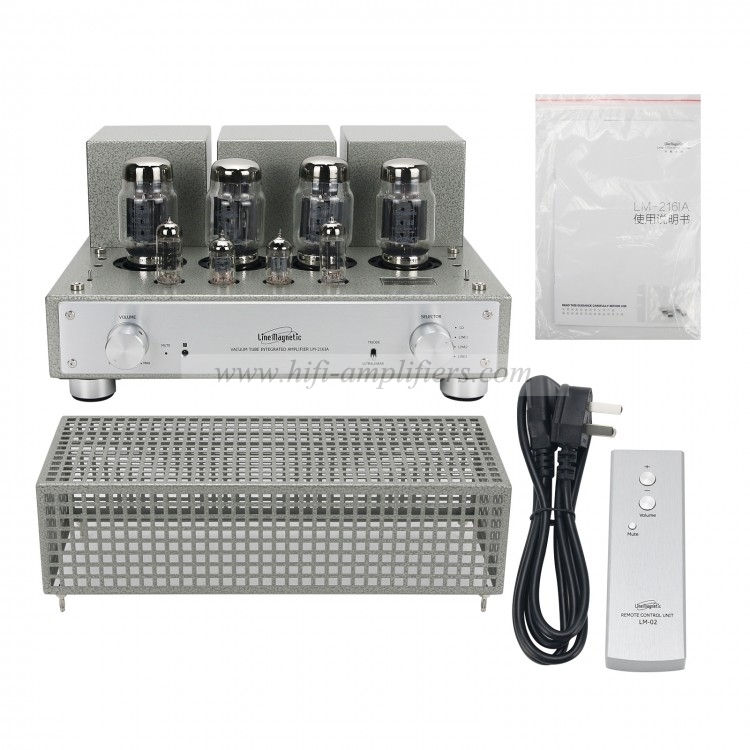 Customers who bought this product also purchased...