Line Magnetic LM-508IA 300B 805 HIFI Integrated Vacuum Tube Amplifier Class A Single-ended
Product Warranty
All items Guaranteed 100% Brand New In the original edition Box and Come from the original factory.
All items ONE-YEAR WARRANTY !!!
Shipping Time & Invoice Declare
All items ship with DHL/UPS/TNT/EMS, (DHL/UPS/TNT) About 3-7days delivery time, EMS About 7-15days delivery time.
We can Declare the Value of the Order as Customer's Remark!!!
Product Declaration
Line Magnetic LM-508IA Hifi 805 Integrated Vacuum Tube Amplifier Brand New
1. Black panel, elegant
2. pure hand-made, the whole part of the scaffolding welding
3. After the use of high-power single-end 805-type power amplifier to do a single power amplifier
4. External 805 current adjustment (BIAS ADJ.) And hum adjustment (HUM BALANCE)
5. can use a variety of brands the same type of tube, listen to different phonology
6. Inter-stage tone adopts German high-quality N-Cap coupling capacitor
7. The use of two high-quality wide-band high-quality sound EI output to promote the transformer and the output transformer
8. Use a toroidal zone power transformer designed specifically for this unit
9. With high-voltage power supply delay and filament preheat function, to extend the life of the tube
10. Japanese ALPS high-grade motor potentiometer
11. Power-on mute delay function (about 30 seconds)
12. Easy to install plug-in vacuum tube shield
13. Infrared remote control

Specifications:
Rated output power: 48W + 48W
Harmonic distortion: 1% (1kHz)
Machine frequency response: 20Hz ~ 31kHz (-1.5dB)
Signal to noise ratio: 87dB
Input Sensitivity: Line 330mV Pre 1000mv
Input impedance: 100kΩ
Overall volume (W × D × H): (430mmx420mmx 270mm)
Output impedance: 4Ω, 8Ω
Use vacuum tube: 6SL7 × 1,6SN7 × 2,805 × 2,300B × 2
Net weight: 42kg
Power supply voltage: ~220V±5%(50Hz)
Machine power consumption: 400W
Working conditions: Temperature: 0 ℃ ~ 40 ℃ Humidity: 20% ~ 80%
Storage conditions: Temperature: -20 ° C to 70 ° C Humidity: 20% to 90%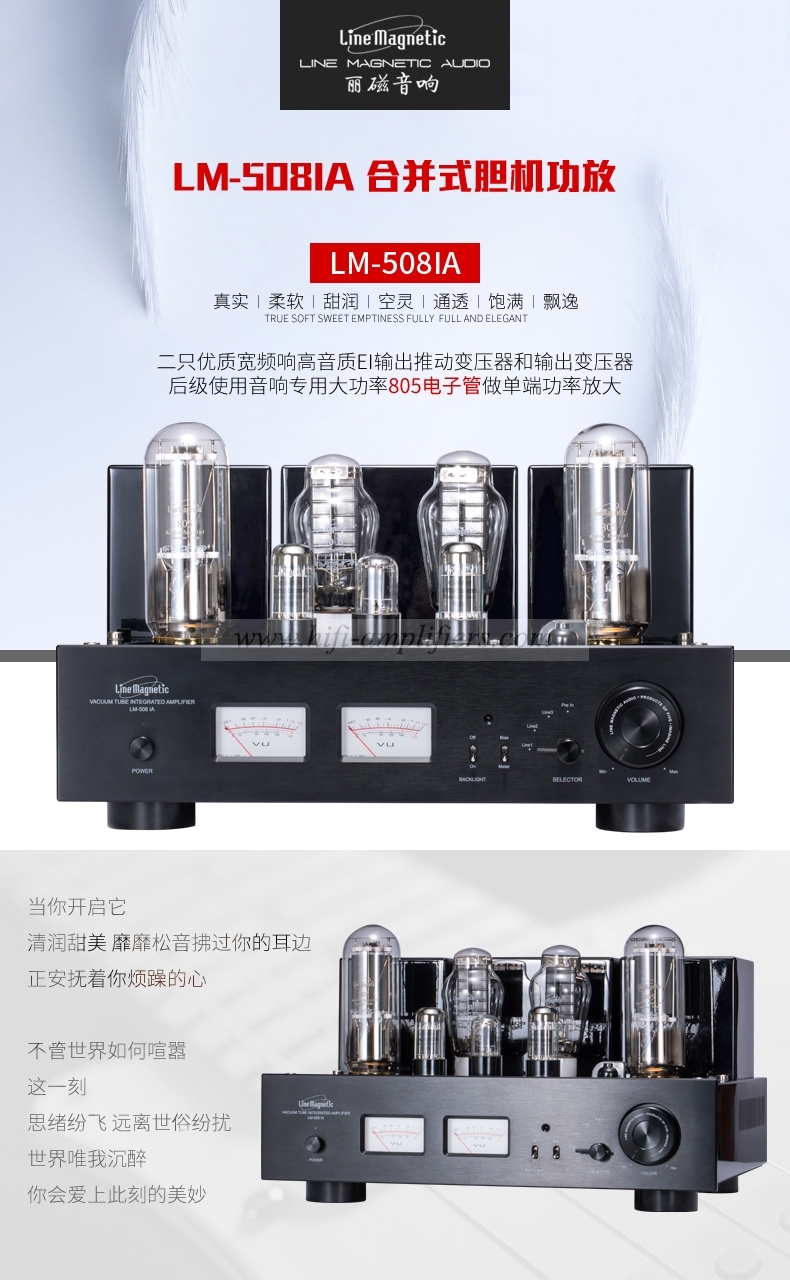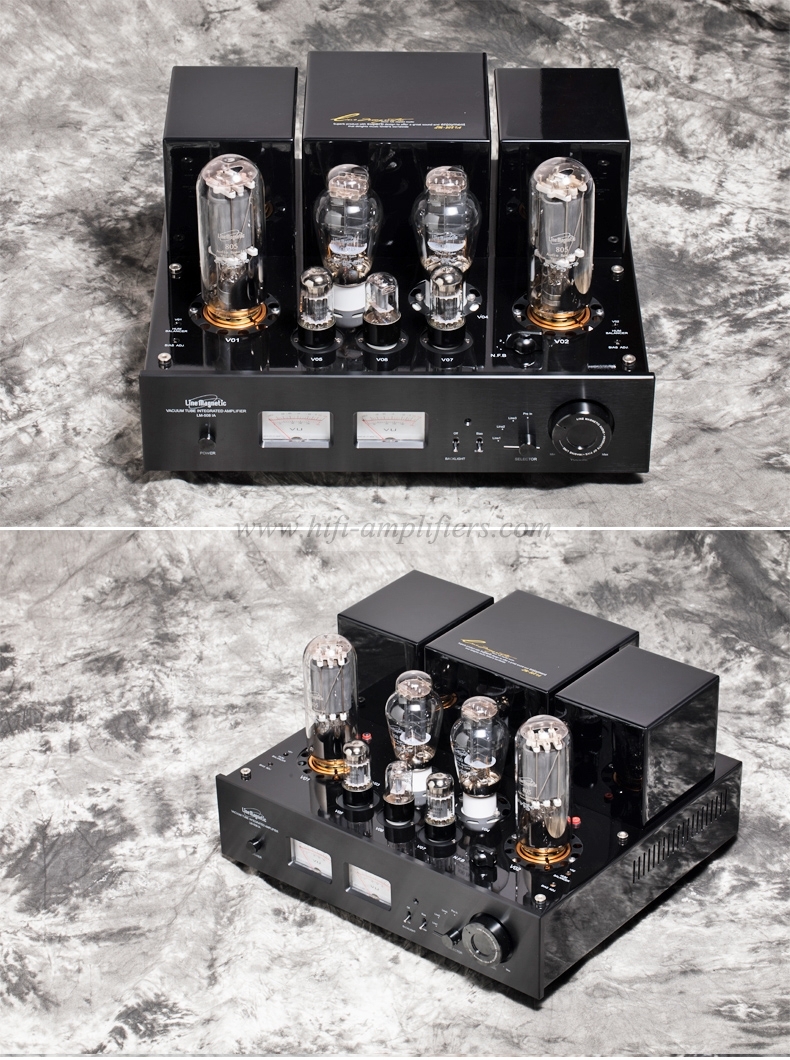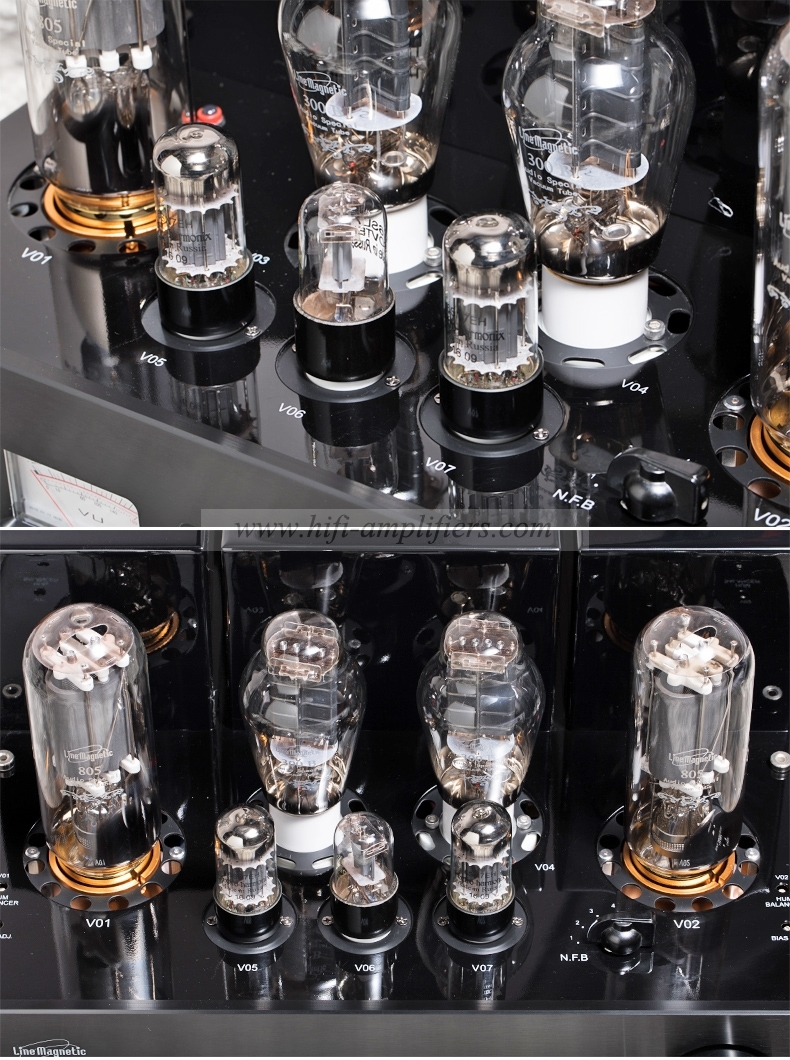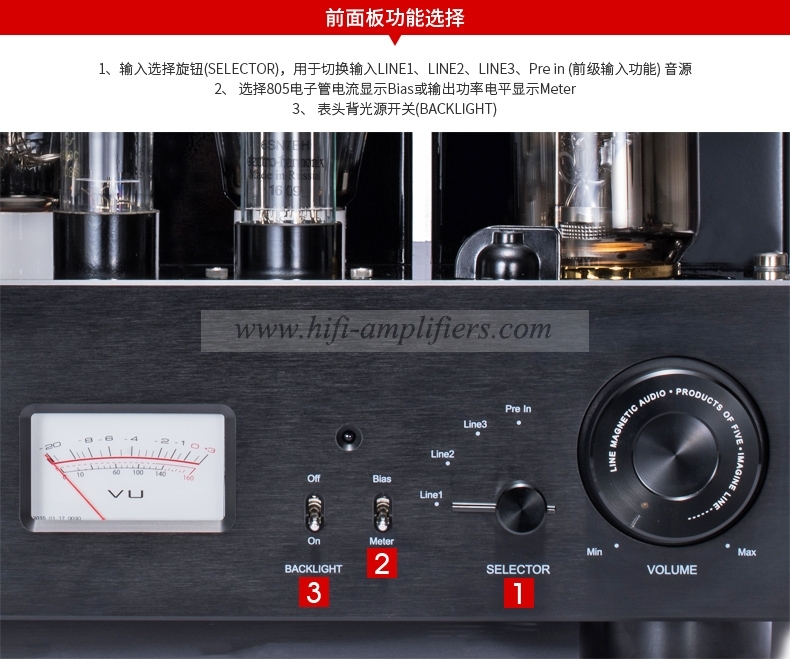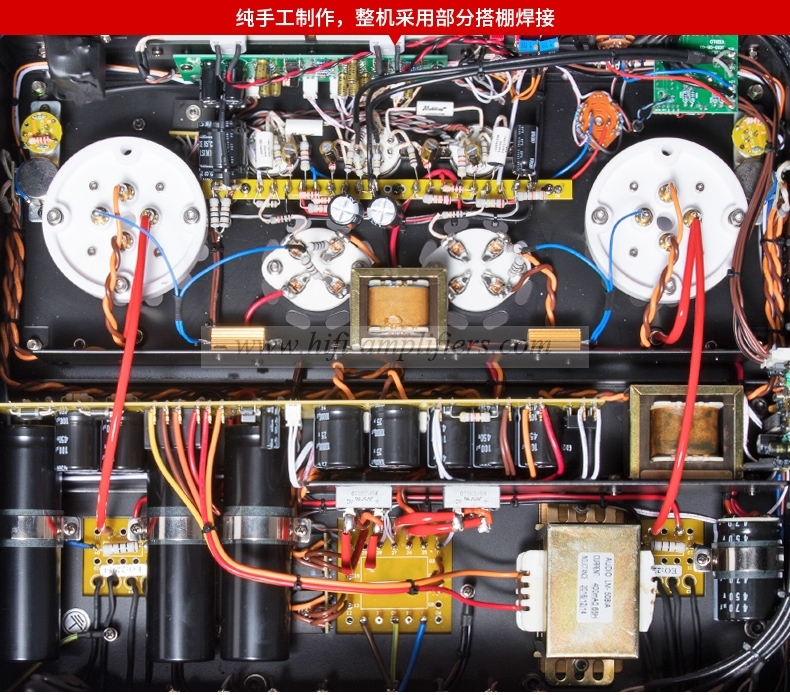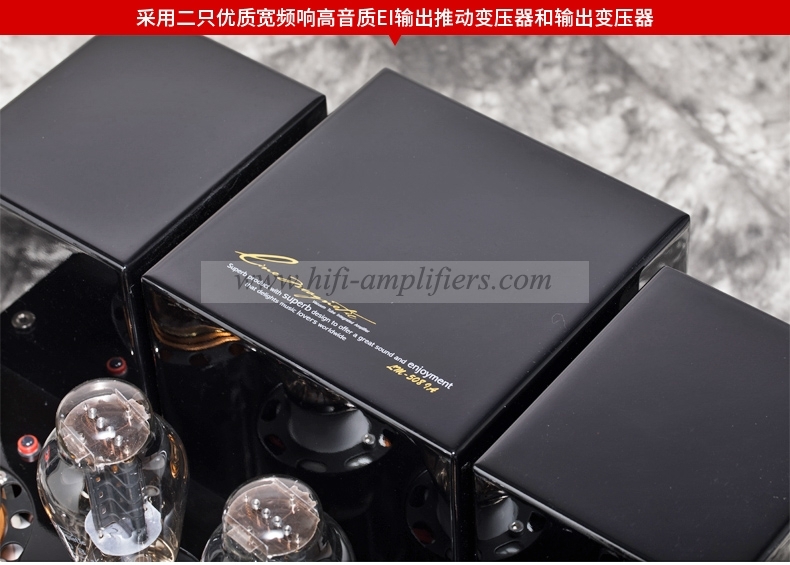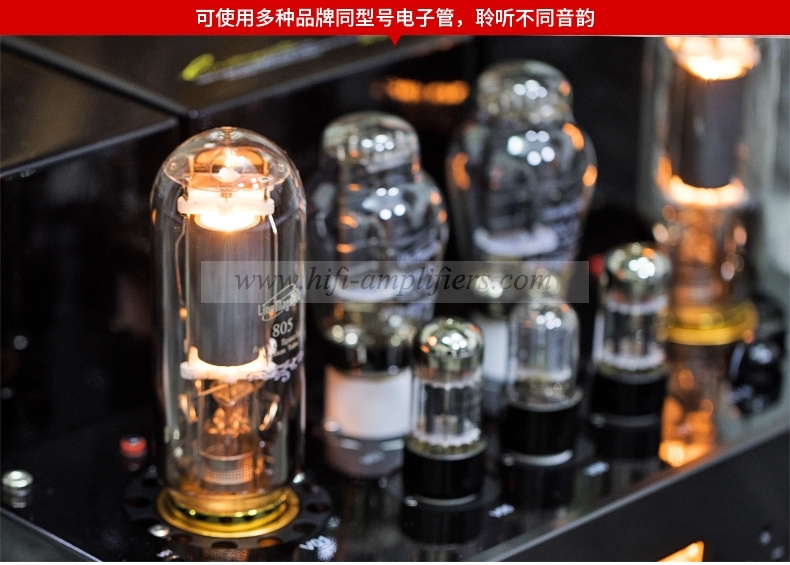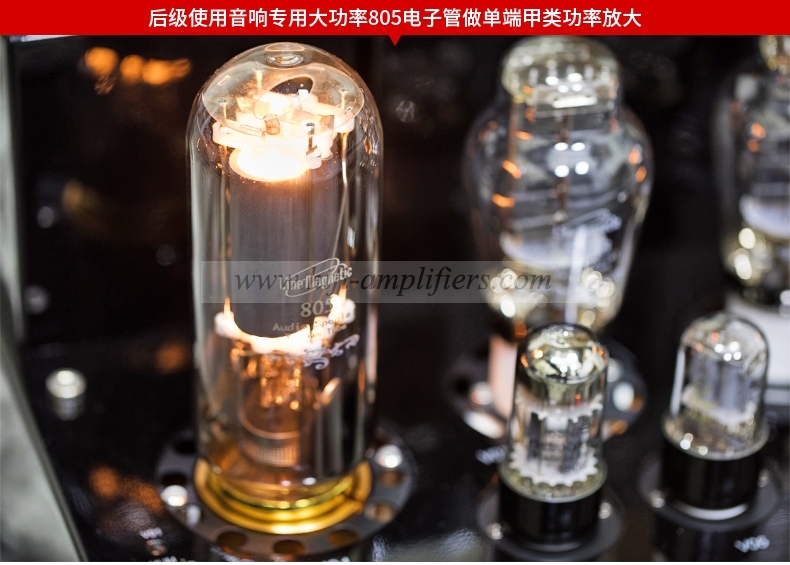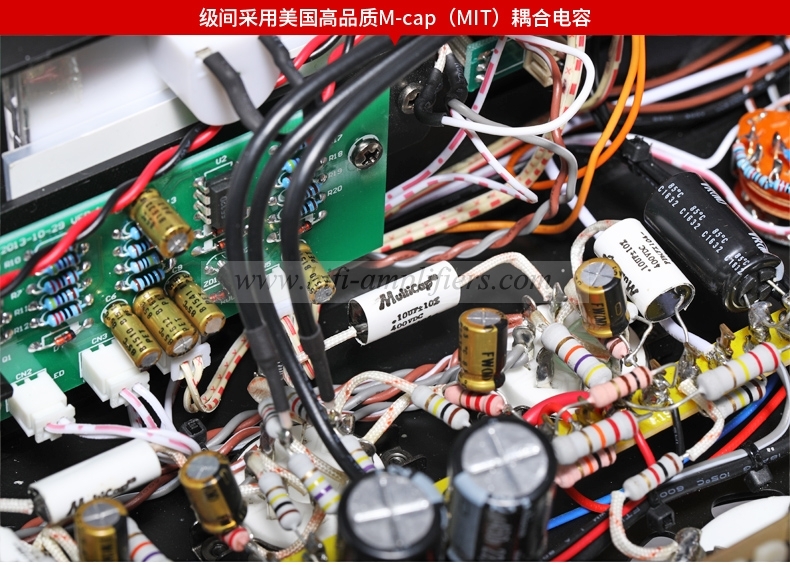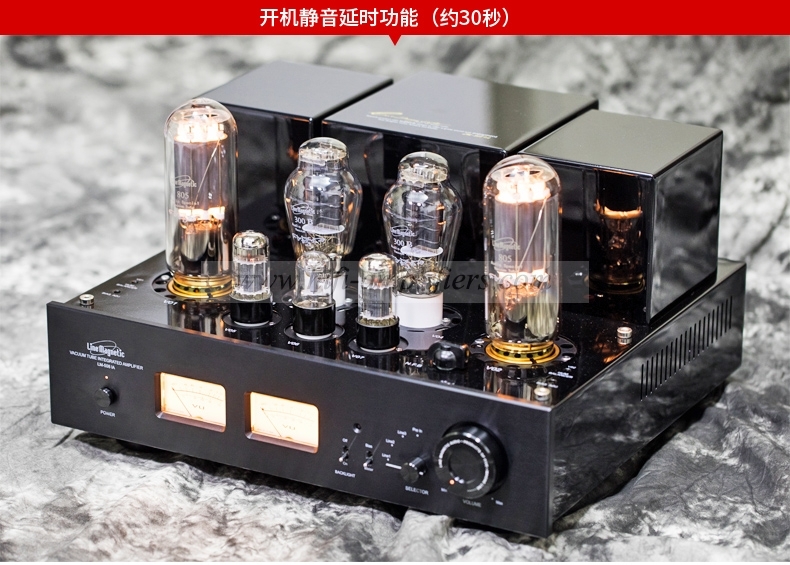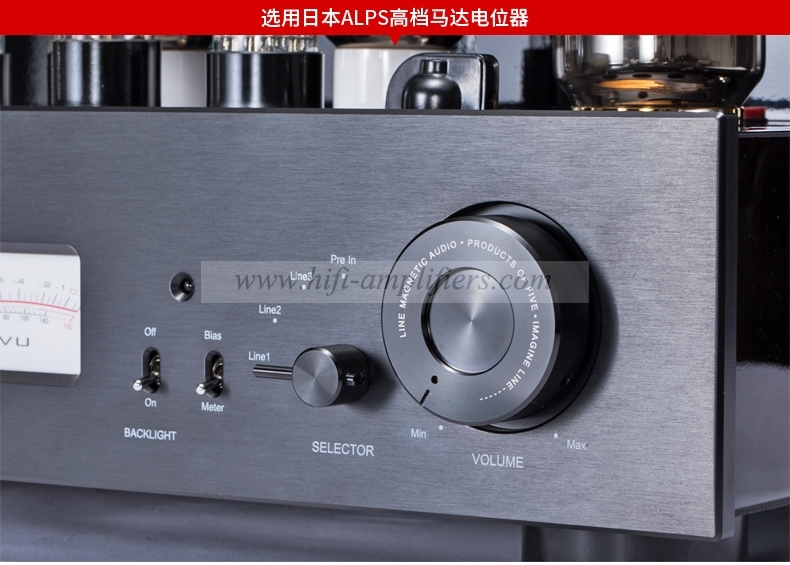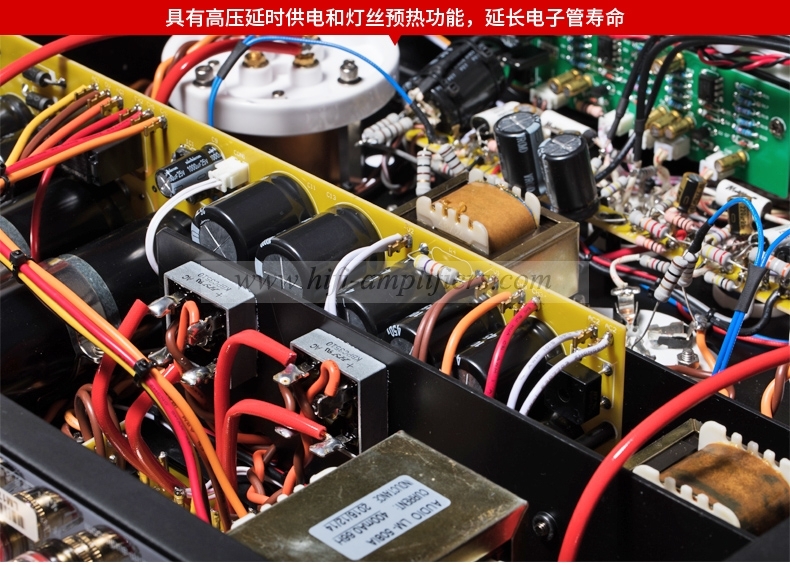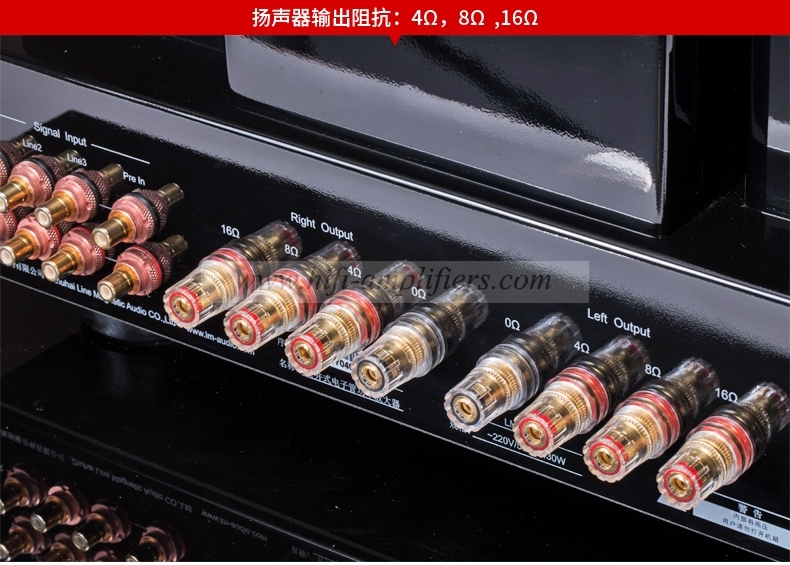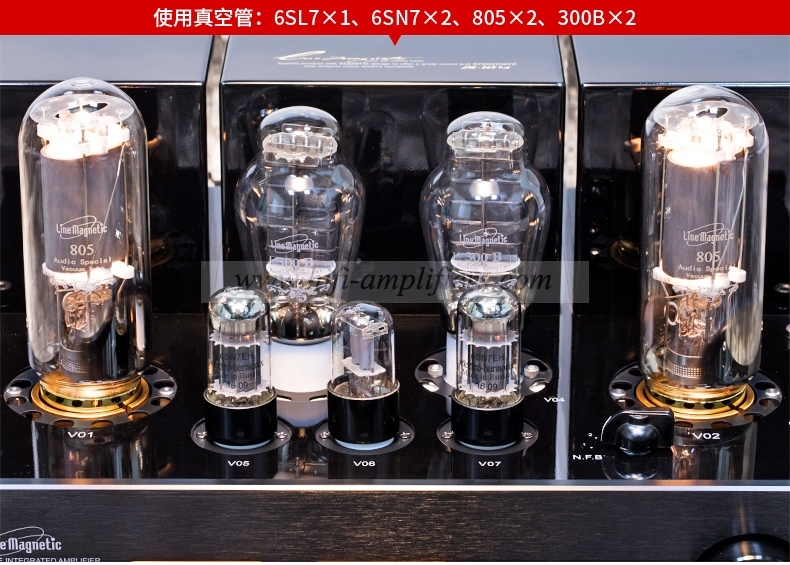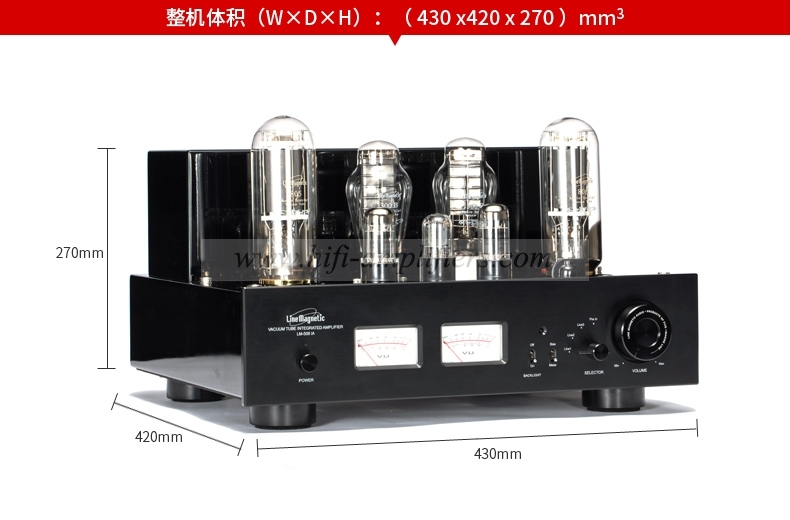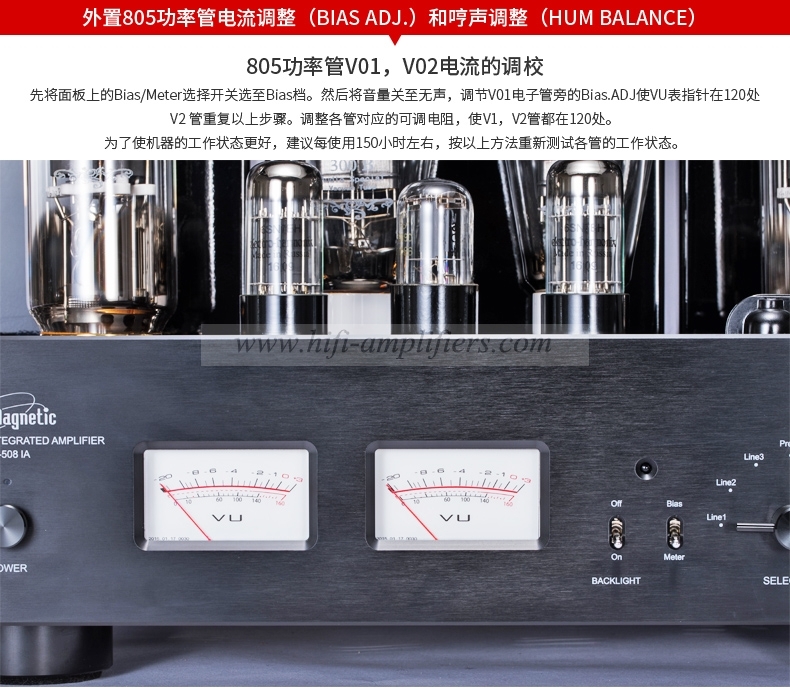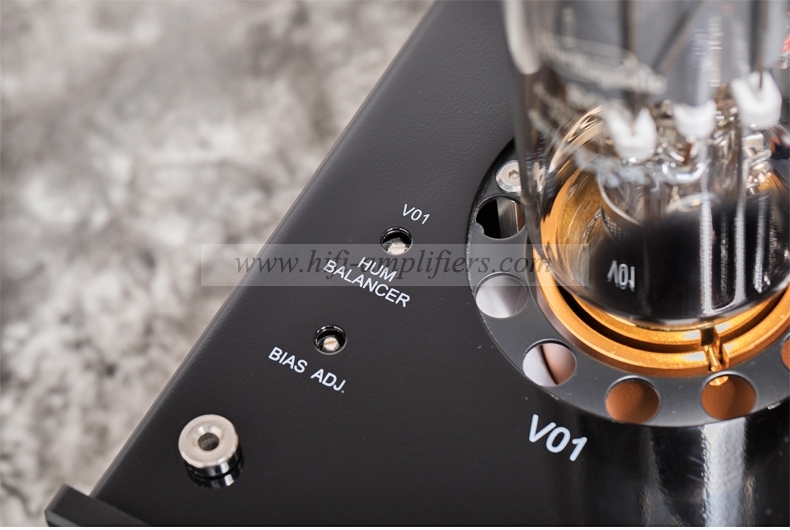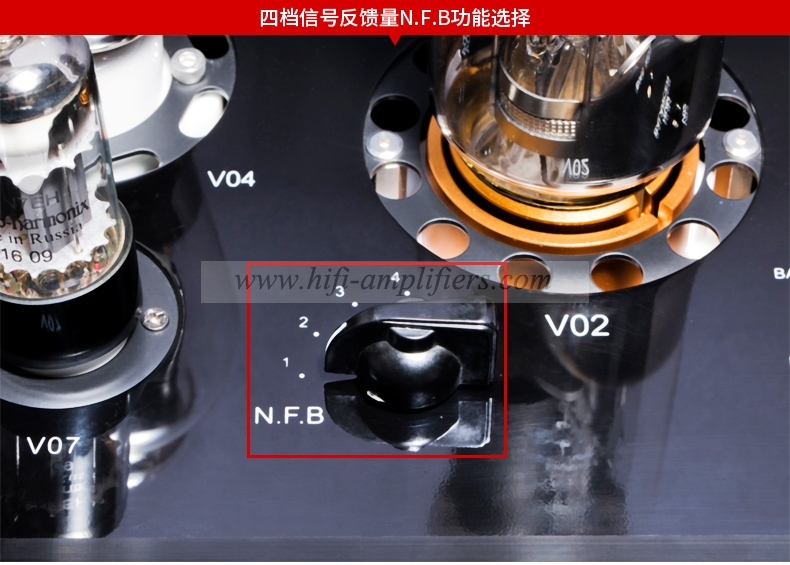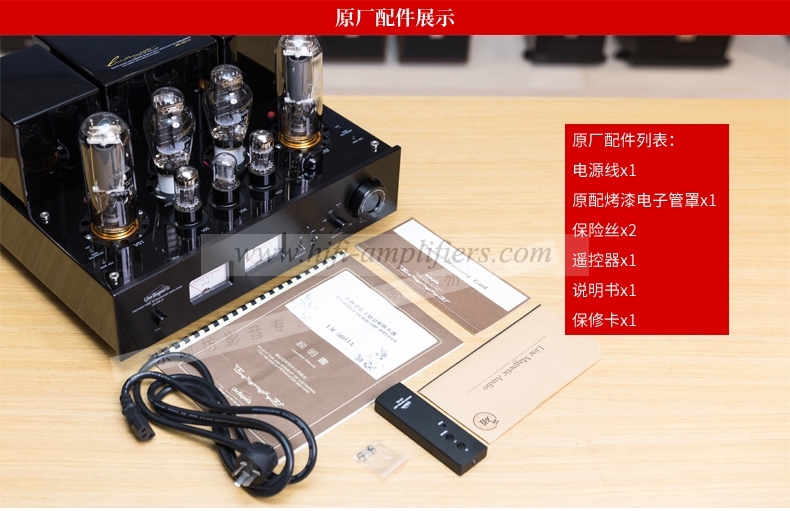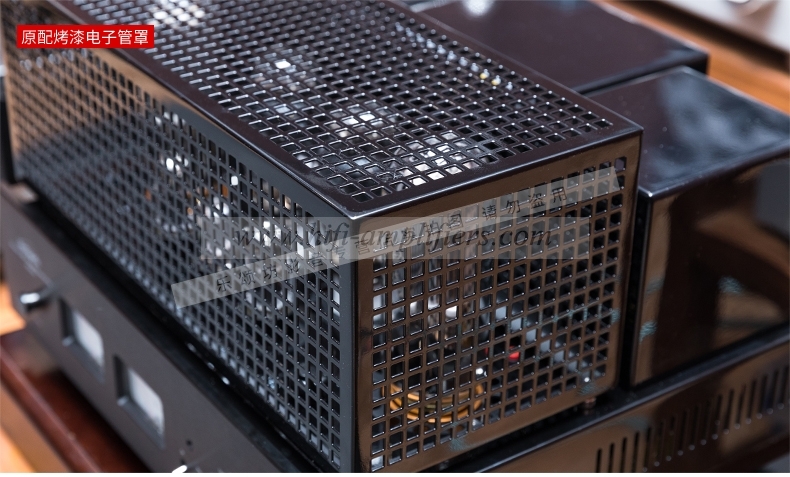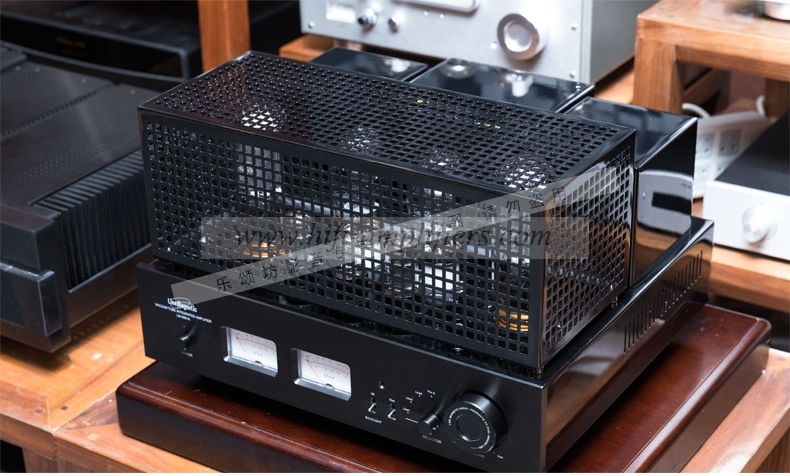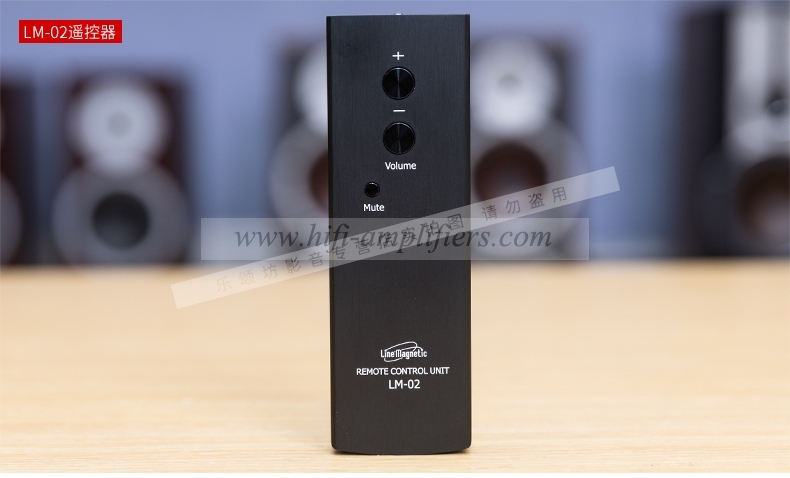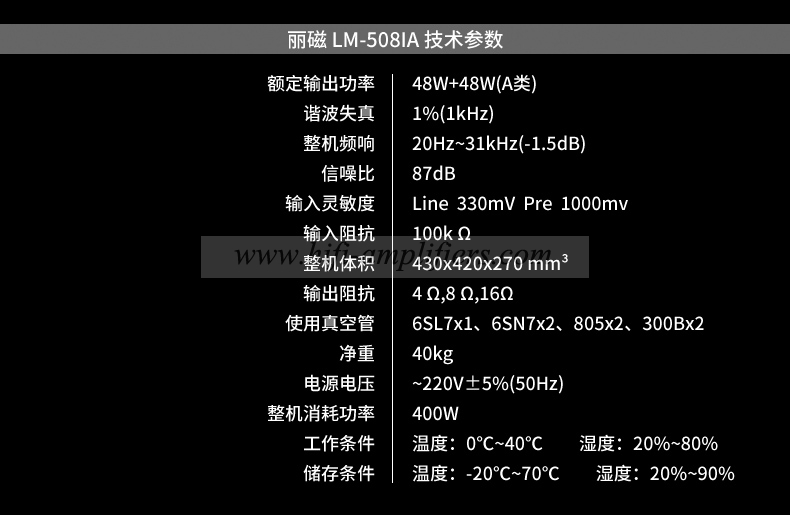 Customers who bought this product also purchased...