Monster M2.4S 6N OCC Audiophile HIFI Speaker Cable Banana Head AV Amplifier Audio Cable
Product Warranty
All items Guaranteed 100% Brand New In the original edition Box and Come from the original factory.
All items ONE-YEAR WARRANTY !!!
Shipping Time & Invoice Declare
All items ship with DHL/UPS/TNT/EMS, (DHL/UPS/TNT) About 3-7days delivery time, EMS About 7-15days delivery time.
We can Declare the Value of the Order as Customer's Remark!!!
Product Declaration
As a large-scale fever wire manufacturer in the world, American monsters have many unique features, including Time Correct wire weaving technology. This technology can effectively eliminate phase errors during signal transmission, and make The transmission speed is consistent to obtain better audiovisual performance. Another patented MAGnetic Flux Tube technology can minimize the electromagnetic induction of the wire to reduce the negative interference to the signal. PEX special insulator can effectively isolate external noise and maintain the purity of the signal, thereby improving the sound quality performance. The exclusive patented Multi Twist weave structure can increase the clarity of the audio and fully display the sound details. Patented Duraflex speaker terminal blocks can effectively prevent chemical changes and abrasion due to long-term use to extend the life of the wire. It is also the key to its products to obtain a large number of users.

Sound characteristics:
Advanced winding structure to improve overall resolution and performance.
Effectively reduce the loss and distortion of the audio signal and reduce the skin effect characteristics. Its high-frequency performance will not be as beautiful as Tianqing Rilang cloudless, but it will look smooth and textured, and the sound will be more Pure, transparent, natural, and original flavor, enhancing the realistic scene

Wire composition:
Single crystal copper + high purity crystalline copper + special fiber filament winding layer + special twisted structure.
Special conductor winding and twisting structure --- can effectively enhance the sense of layering of the audio signal, so that there is no distortion in the high, middle and low bass, and the details are reproduced to a higher level.
​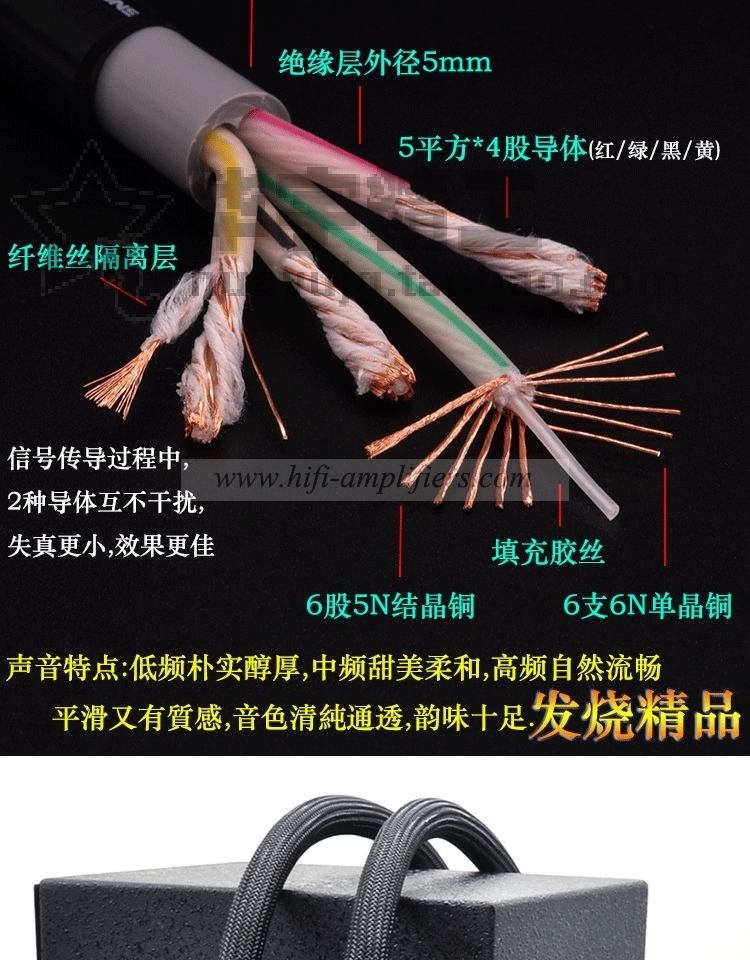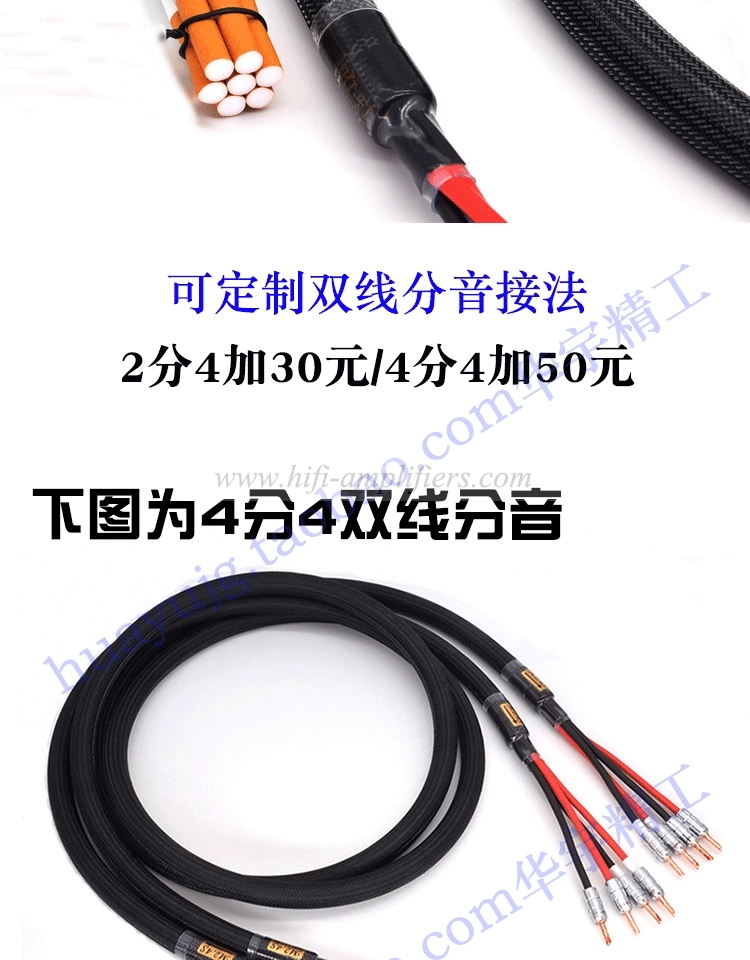 Customers who bought this product also purchased...