Choseal LA-5101 6N OCC Audiophile HIFI Speaker Cable 24K gold-plated banana plug 2.5m
Product Warranty
All items Guaranteed 100% Brand New In the original edition Box and Come from the original factory.
All items ONE-YEAR WARRANTY !!!
Shipping Time & Invoice Declare
All items ship with DHL/UPS/TNT/EMS, (DHL/UPS/TNT) About 3-7days delivery time, EMS About 7-15days delivery time.
We can Declare the Value of the Order as Customer's Remark!!!
Product Declaration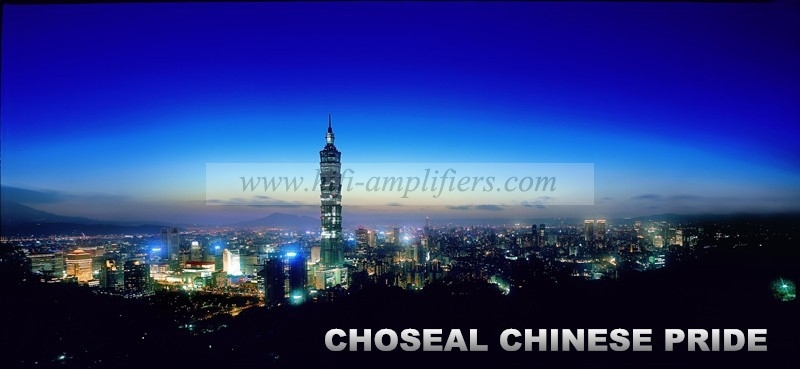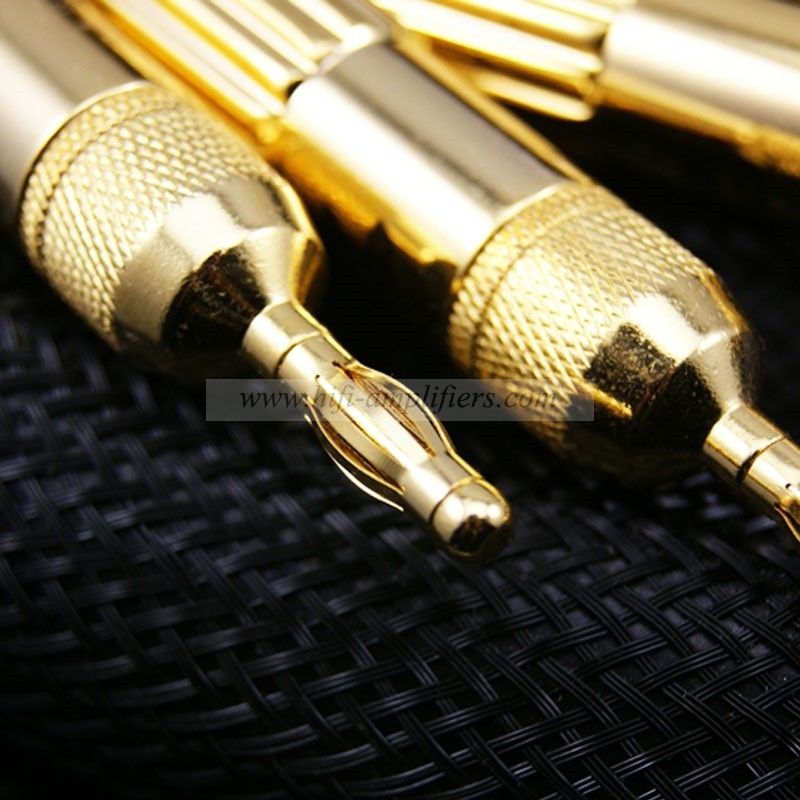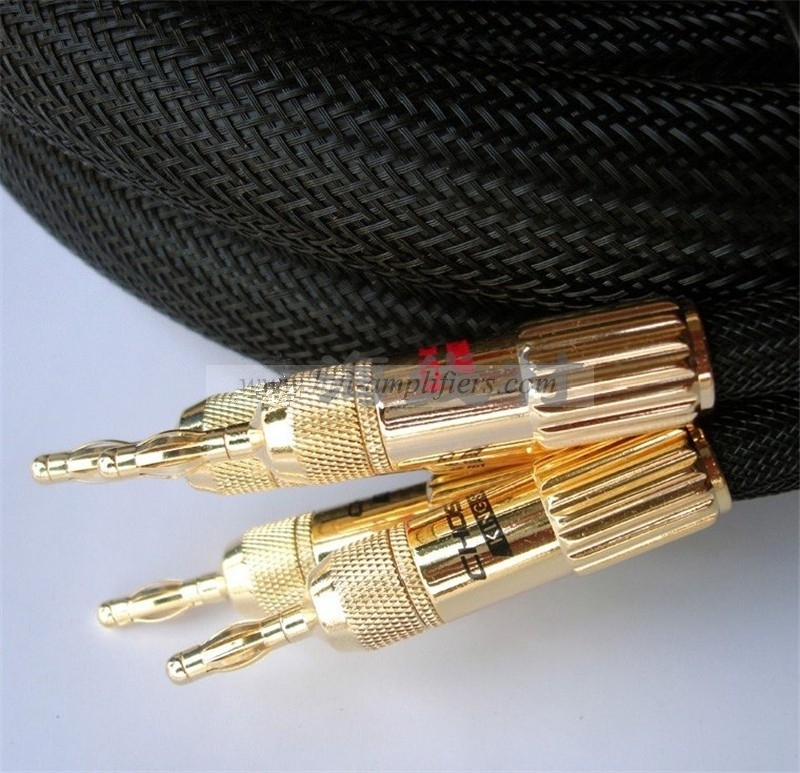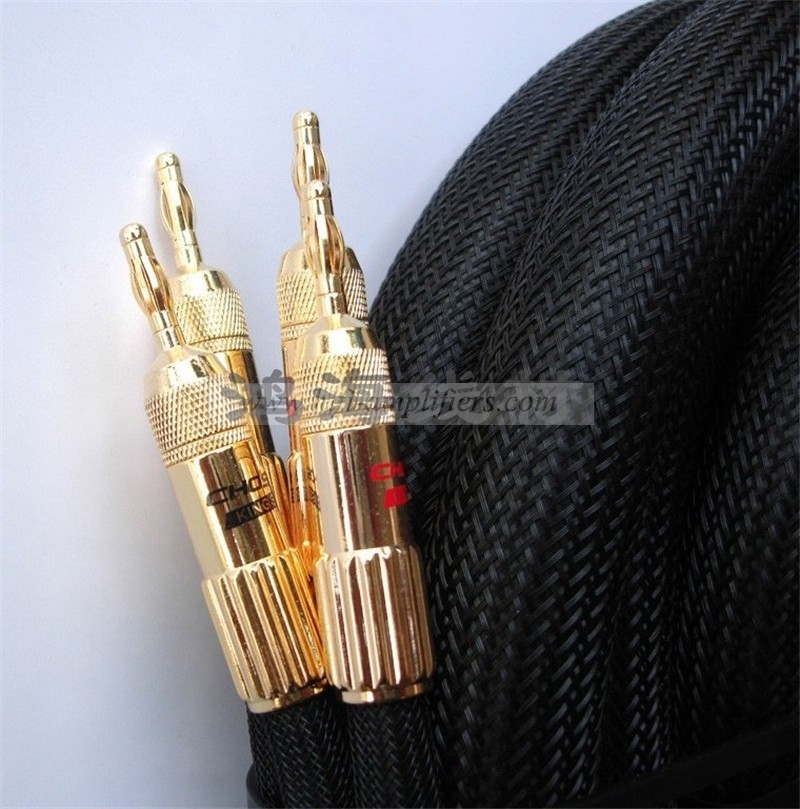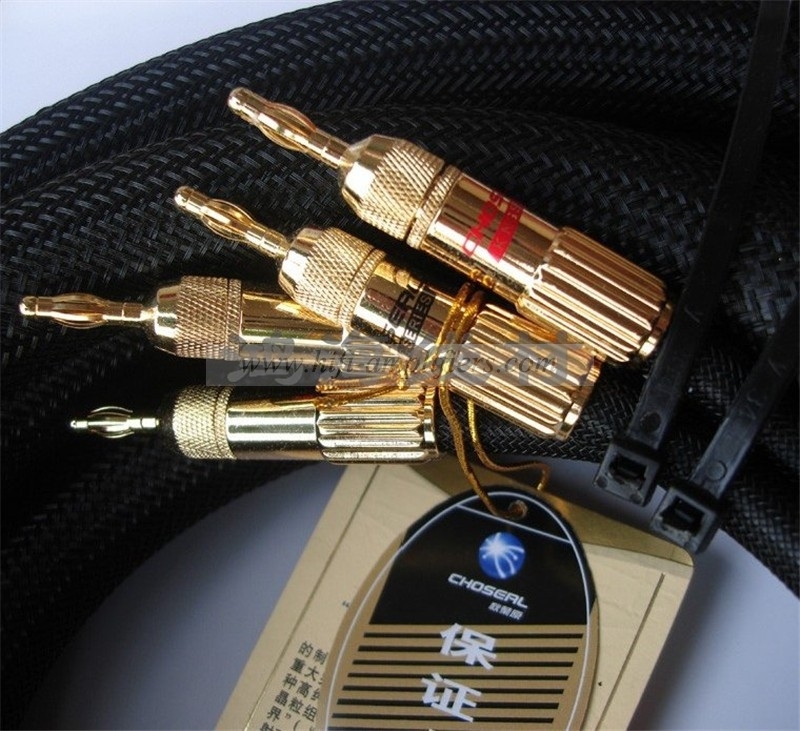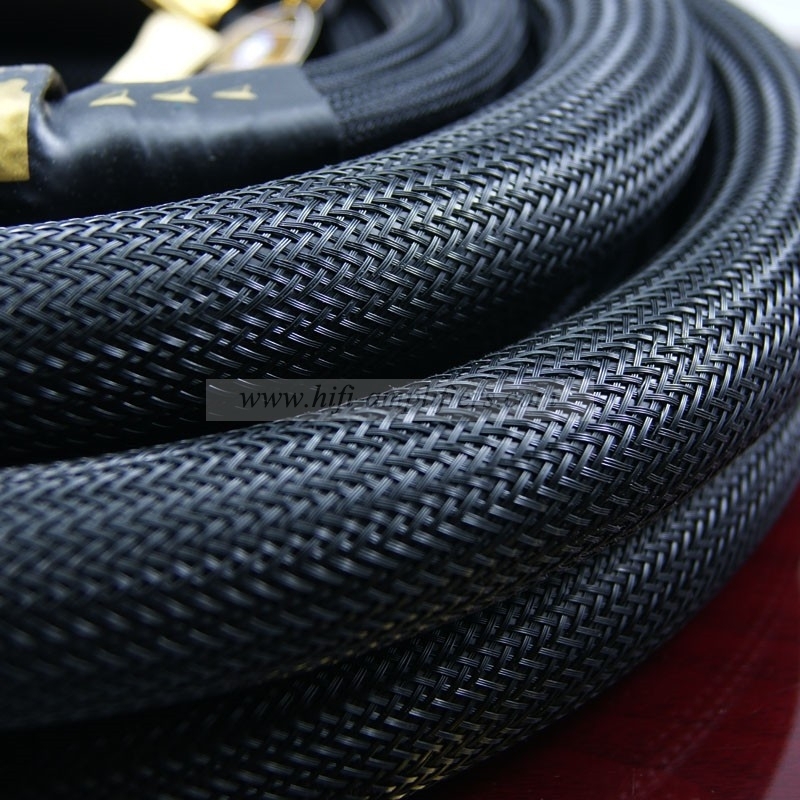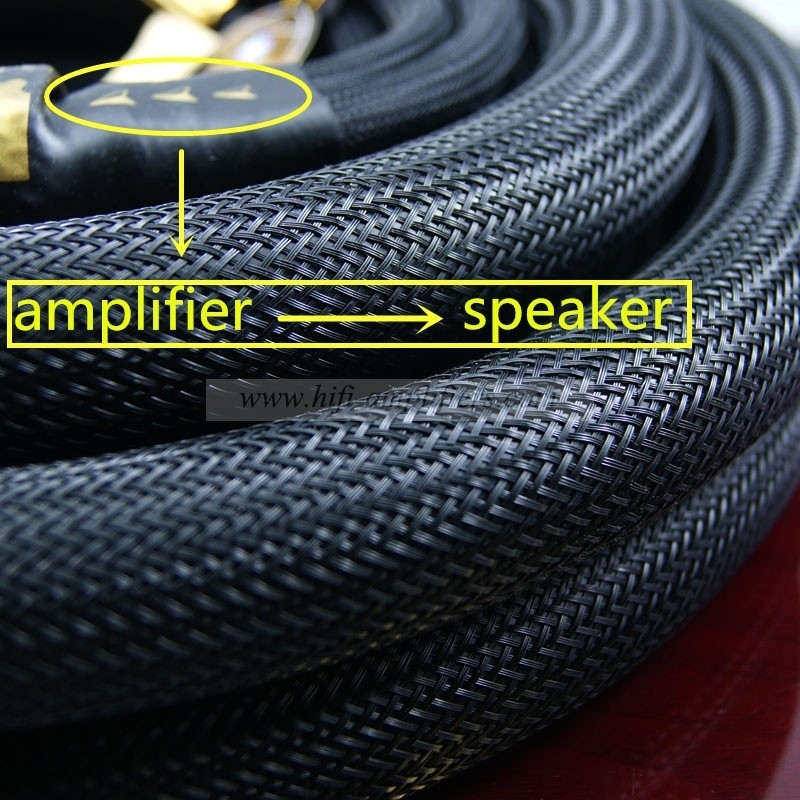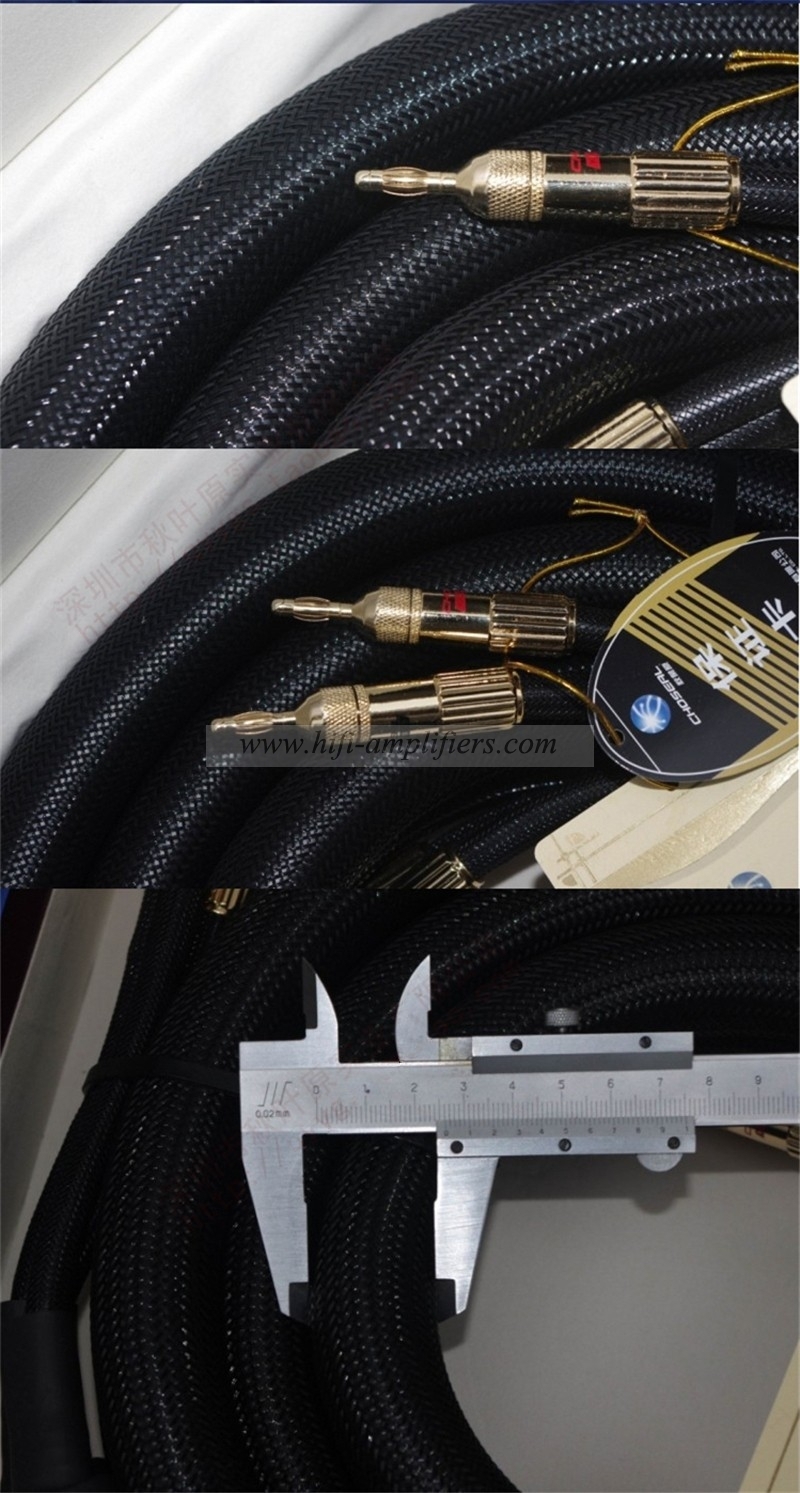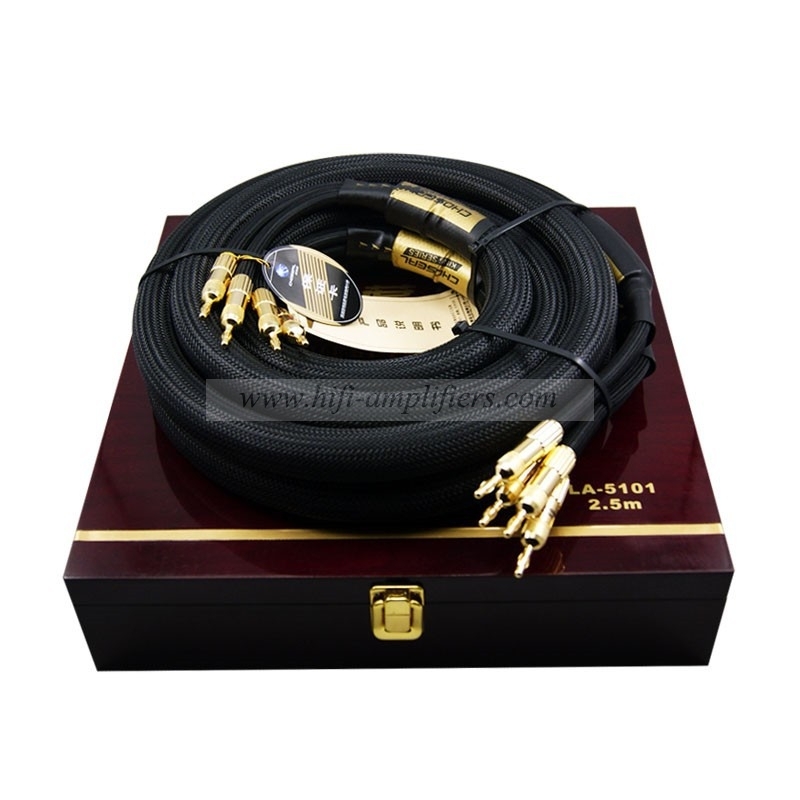 Product Code: LA-5101
Product Specifications: OD25mm * 2.5m
Core Material: 99.9999% high purity single crystal copper OCC
Gold-plated plug: non-magnetic copper 24K gold-plated plug
Features: Low impedance / low loss / low distortion
Note direction: the arrow indicates the direction of the connection
Packaging: Gift Box(6KG)
OCC and OFC
UP-OCC uses technology (Ultra Pure Coppe.r by Ohno Continuous Casting Process) manufactured single crystal
oxygen-free copper, non-directional, high purity, corrosion, low electrical impedance makes the wire for high-speed
signal transmission quality. Production of single crystal copper (referred OCC) wire for sound, is a major breakthrough
in recent years, audio wire manufacturing. Scientific evidence: a high-purity single-crystal copper OFC, its whole
root of copper rod composed of only one grain, does not exist between the grains produced "grain boundaries",
a variety of audio and video signal during transmission by the time the grain boundary will produce reflection, refraction,
and so the signal distortion, attenuation distortion, and single-crystal copper little or no grain boundaries grain
boundaries so fundamentally improved transmission quality, which has a very high signal transmission performance.
Single crystal copper (OCC) copper casting techniques drawn only by a grain composition, with exceptional machining
performance and electrical characteristics. Its characteristics are:
1. crystal purity of 99.9999% copper;
2. resistance of 8% to 13% lower than the average copper;
3. high toughness, ordinary copper reverse lap 16 that is broken, single-crystal copper can reverse the 116 laps.
Compared with the OCC, is widely used in the production of oxygen-free copper wire rod sound (the OFC), the English name
of the oxygen-free copper referred OFC: purity of 99.995% copper. A large number of its internal grain "grain boundaries"
cause signal distortion and attenuation, as well as signal transmission performance compares favorably with single crystal
copper (OCC).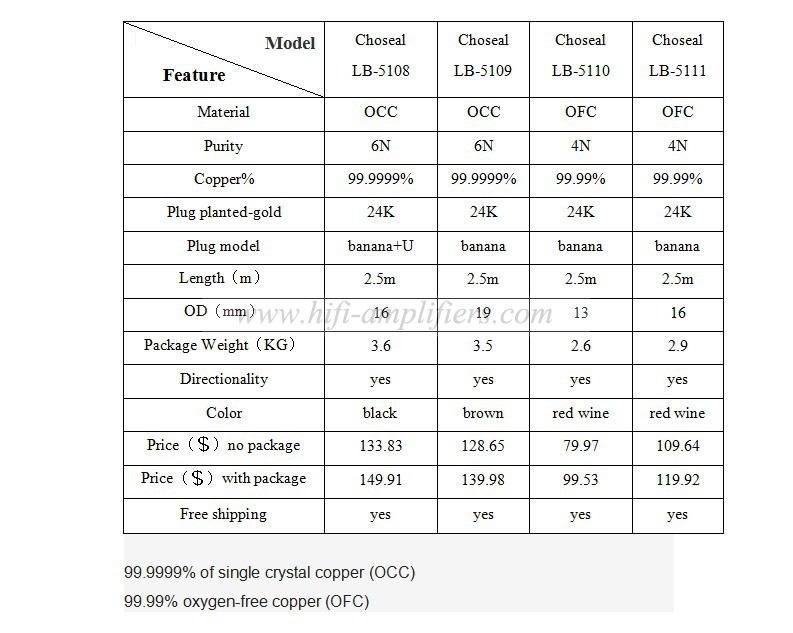 Note:
1.Speaker cable input / output is"+" → "+", "-" → "-",
the red is "+", black / white is "-".
2.The speaker cable is directional, and there is marked, amplifier →speaker .
Customers who bought this product also purchased...