Reisong YULU M2 MINI EL34 integrated Valve Amplifier single-ended Class A tube Amplifier
Product Warranty
All items Guaranteed 100% Brand New In the original edition Box and Come from the original factory.
All items ONE-YEAR WARRANTY !!!
Shipping Time & Invoice Declare
All items ship with DHL/UPS/TNT/EMS, (DHL/UPS/TNT) About 3-7days delivery time, EMS About 7-15days delivery time.
We can Declare the Value of the Order as Customer's Remark!!!
Product Declaration
Boyuu YULU M2 mini Tube EL34 integrated Valve amplifier audiophile audio
100% Brand new
Boyuu YULU M2 mini Tube EL34 integrated Valve amplifier

Specification:
Output power: 8W*2 (superlinear connection).
Frequency response: 30Hz--38KHz.
Output impedance: 4,8Ω.
Total harmonic distortion: ≤ 1% (1kHz).
Input sensitivity: 550MV.
Input impedance: 100KΩ (two input signals)
Iunput: RCA for PC / AUX
Size (width × depth × height): 260W x 230D x 175H mm
Signal to noise ratio: 85dB
Power supply: 100V to 240V 60Hz / 50Hz, 220V version is in stock. 100V, 110V, 115V, 120V, 230V and 240V version need to take 3-14 business days to order.
Net weight: 6.8 kg
Gross weight: 8 kg

Feature:
6N1J pre-voltage amplification.
Voice of nobles EL34 do power output.
The output transformer is made of a new imported 0.35 iron core. The wire package is made of high-purity pure copper enameled wire, layered and segmented, and a series connection method.
The output transformer cover uses a high-grade tensile transformer cover.
Surface high-temperature paint treatment, bright grain process.
Japan produced ALPS potentiometers.
Import 0.35 thick iron core to make power transformer, ensure enough power and extremely low temperature rise.
Voltage amplification tube: 6N1J×1.
Power output tube: PSVANE EL34 or Shuguang EL34
Reflow tube: 5Z2PJ×1.
Power Transformer: The new imported 0.35 pieces, stack thickness is 50MM (86-50).
Output Transformer Core: Newly Imported 0.35 Pieces (66-36)
Output: High-grade export RCA output with transparent cover.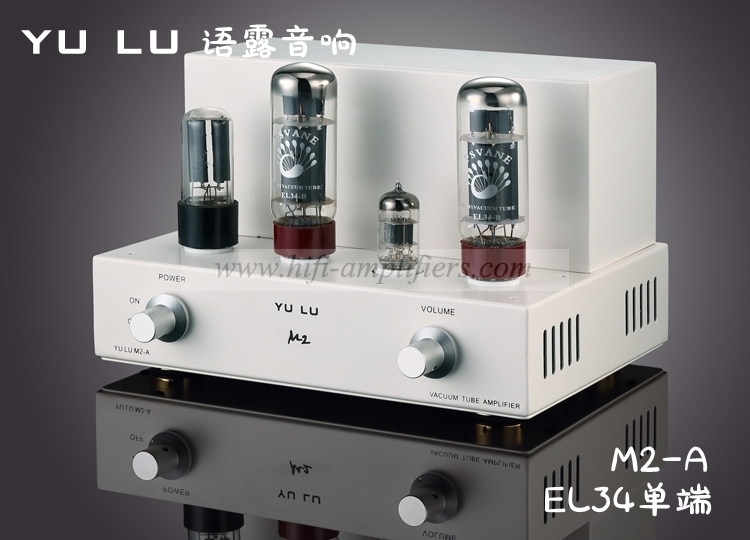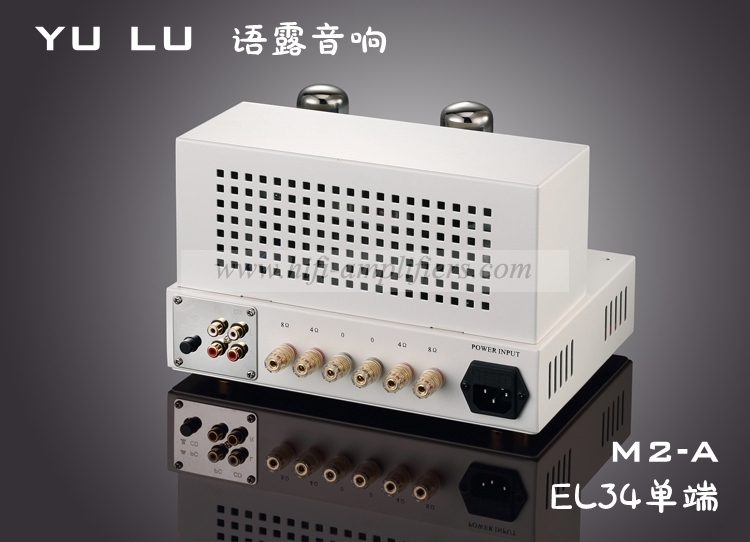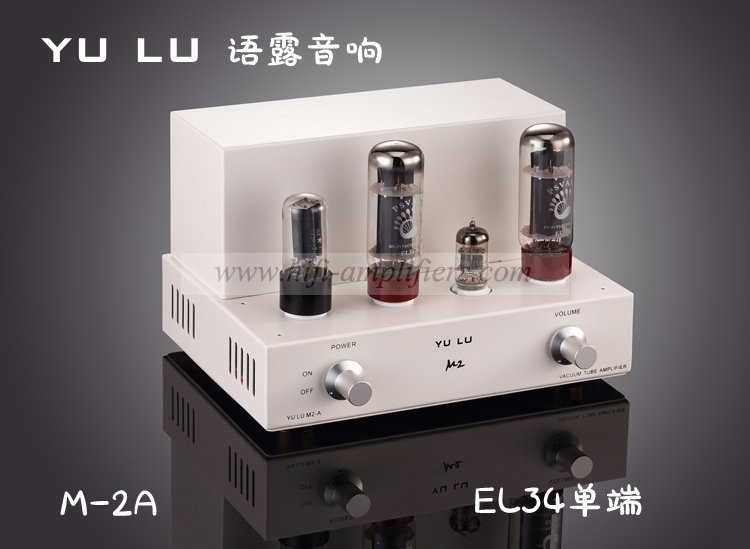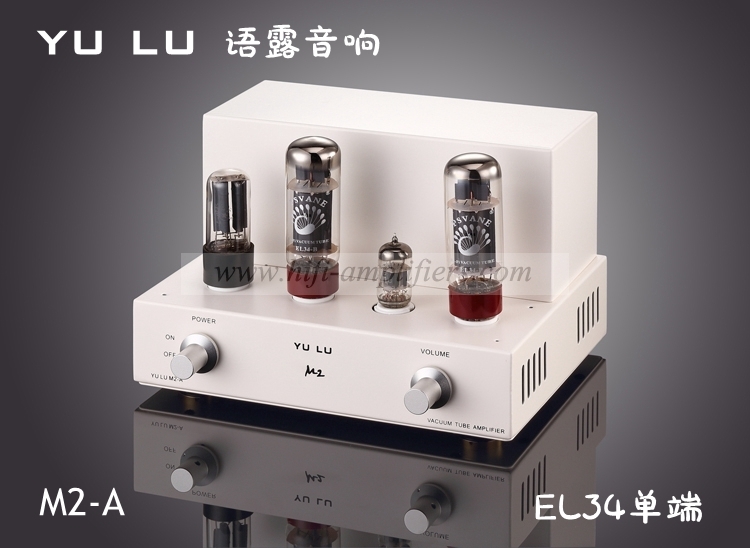 M2-B款黑色