REISONG Boyuu A30 Single-end Class A HiFi Audio 2A3C Vacuum tube Amplifier
Product Warranty
All items Guaranteed 100% Brand New In the original edition Box and Come from the original factory.
All items ONE-YEAR WARRANTY !!!
Shipping Time & Invoice Declare
All items ship with DHL/UPS/TNT/EMS, (DHL/UPS/TNT) About 3-7days delivery time, EMS About 7-15days delivery time.
We can Declare the Value of the Order as Customer's Remark!!!
Product Declaration
This item have a very loud humming when it don't play music.
You can hear the humming 3 meters far away.
But some senior audiophile can accept it becuase the sound is nice when play music.
Why so loud humming? because it is AC for filament-type.
The DC for filament-type will get less humming, but the sound is not good enough, Factroy don't use DC for this version .
Usually, the new tube members are not easy to understand and accept so loud humming.
e new tube members are not easy to understand and accept so loud humming.
The output power is 3.5W.
The output cow adopts no large loop feedback technology to ensure high sound reproduction.
The new 0.35 iron core is used as a power supply to ensure the stability of the power supply.
With power tube current monitoring circuit, upgrade tube replacement is also assured.
Medical grade 5Z3PAT rectification.
The output of the iron core adopts the imported 0.35 audio special iron core, the stack thickness is 86-50 iron core, the magnetic flux reaches 13000, and the domestic iron core can only achieve 7000.
Output transformer potting technology, epoxy resin potting, moisture-proof, anti-vibration, especially suitable for the southern coastal areas.
The two-layer design of the chassis. First use 1.2 stainless steel plate, two internal reinforcement U-shaped steel plate, so that the thickness of the chassis is 2.4 mm thick, 70 kg people stand without deformation.
Specification:
Power Transformer: New imported 0.35, stacked thickness of 60MM (105-60)
Output cattle core: the new imported core 0.35 thick high silicon (86-50)
Chassis: imported mirror stainless steel chassis
Aluminum alloy panel: high-grade aluminum CNC machining, anode surface treatment
Output Jack: High - grade Export Copper
Voltage amplifier tube: dawn 6N9PJ × 2
Power output tube: 2A3 × 2
Rectifier: 5Z3PAT × 1
Output power: 3.5W * 2 (triode connection)
Signal to noise ratio: 89dB
Frequency response: 30Hz - 36KHz
Output impedance: 4,8Ω
Total harmonic distortion: ≤ 1% (1kHz)
Input sensitivity: 750MV
Input impedance: 100KΩ (three input signals)
Volume (width × depth × height): 360 × 300 (with knob) × 180mm
Packing volume: 500 * 450 * 290MM
Package weight: about 21kg
Input Power Voltage: AC100V - AC240V(60Hz/50Hz)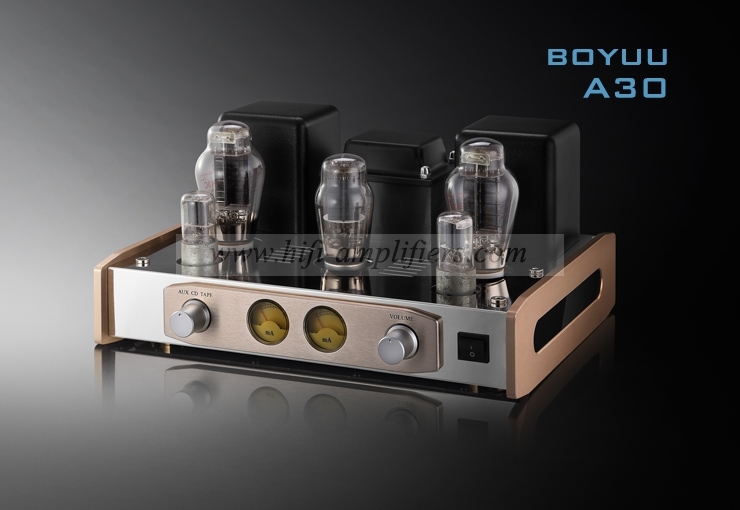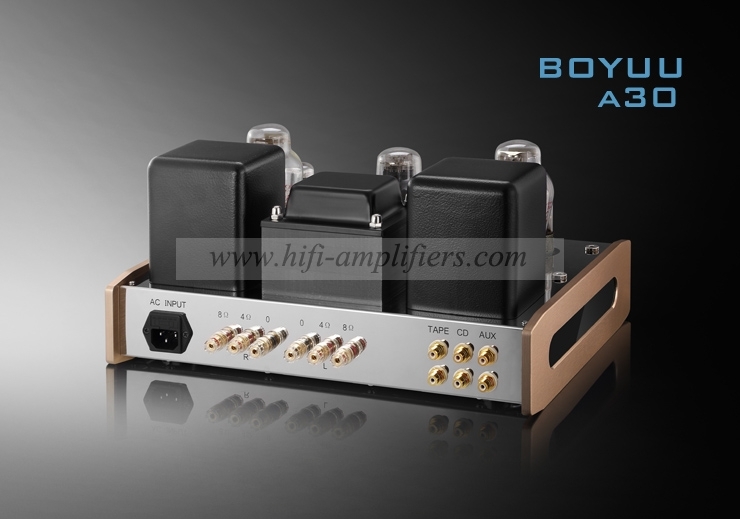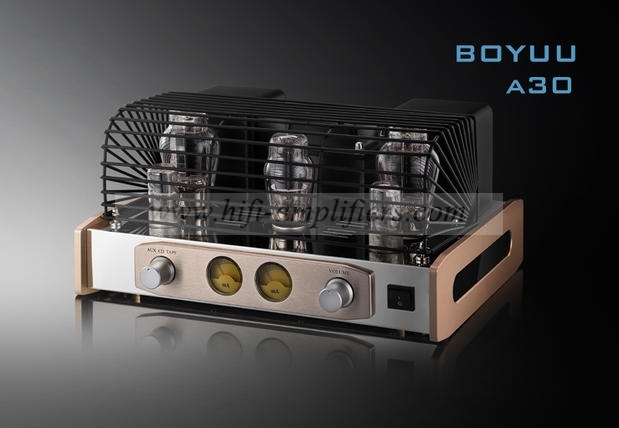 Customers who bought this product also purchased...