Amplificatore valvolare Raphaelite MAS600 Split Golden Lion 300B Coppia di amplificatori high-end valvolari push-pull
Product Warranty
All items Guaranteed 100% Brand New In the original edition Box and Come from the original factory.
All items ONE-YEAR WARRANTY !!!
Shipping Time & Invoice Declare
All items ship with DHL/UPS/TNT/EMS, (DHL/UPS/TNT) About 3-7days delivery time, EMS About 7-15days delivery time.
We can Declare the Value of the Order as Customer's Remark!!!
Product Declaration
Raphaelite MAS600 300B push-pull tube rear split tube amplifier, HIFI power amplifier. Output power: 25W*2 input sensitivity: 450MV
Product name: MAS600 split push-pull tube
Electron tube: 5AR4*2, 6SN7*4, Golden Lion 300B*4
Power: 25W (distortion <5%)
Signal to noise ratio: 83dB
Frequency response: 10-25KHz, C±2db
The MAS600 split rear stage is a high-end model in the professional series of Raphaelite amplifiers. The single-ended electronic tube 300B has transparent sound quality and clear and charming lines. However, the power is limited and the speaker has been exhausted. For users who often listen to classical music and require comprehensive requirements, they love and hate it. The development of MAS600 is aimed at solving these shortcomings of single-ended. Taking advantage of our own transformer technology, we designed a permalloy transformer to drive two 300B inverters with a push-pull output of 25W. With 300B's low internal resistance and no large loop negative feedback circuit, the whole machine has excellent transient control power far more than several times that of crystal machines. The transformer coupling also retains the single-ended sound quality and the transparent lines are clear, and the sound is charming but there are Wider speaker adaptability.
● The left and right channels are separated independently and have plenty of power.
● Permalloy transformer phase inversion, semi-self-contained semi-fixed bias circuit.
● Full electronic tube rectification, high voltage buffer start.
● All imported electronic tubes, 300B use Golden Lion brand.
● Current level detection and display.
● The fully coupled output transformer has multiple output impedance options.
● Suspended ground circuit, ultra-low noise, suitable for quiet listening of various high-efficiency horns.
● Fully shielded steel case, strong frame structure, safety net cover, imported aviation aluminum wire drawing panel, and heavy aluminum handle.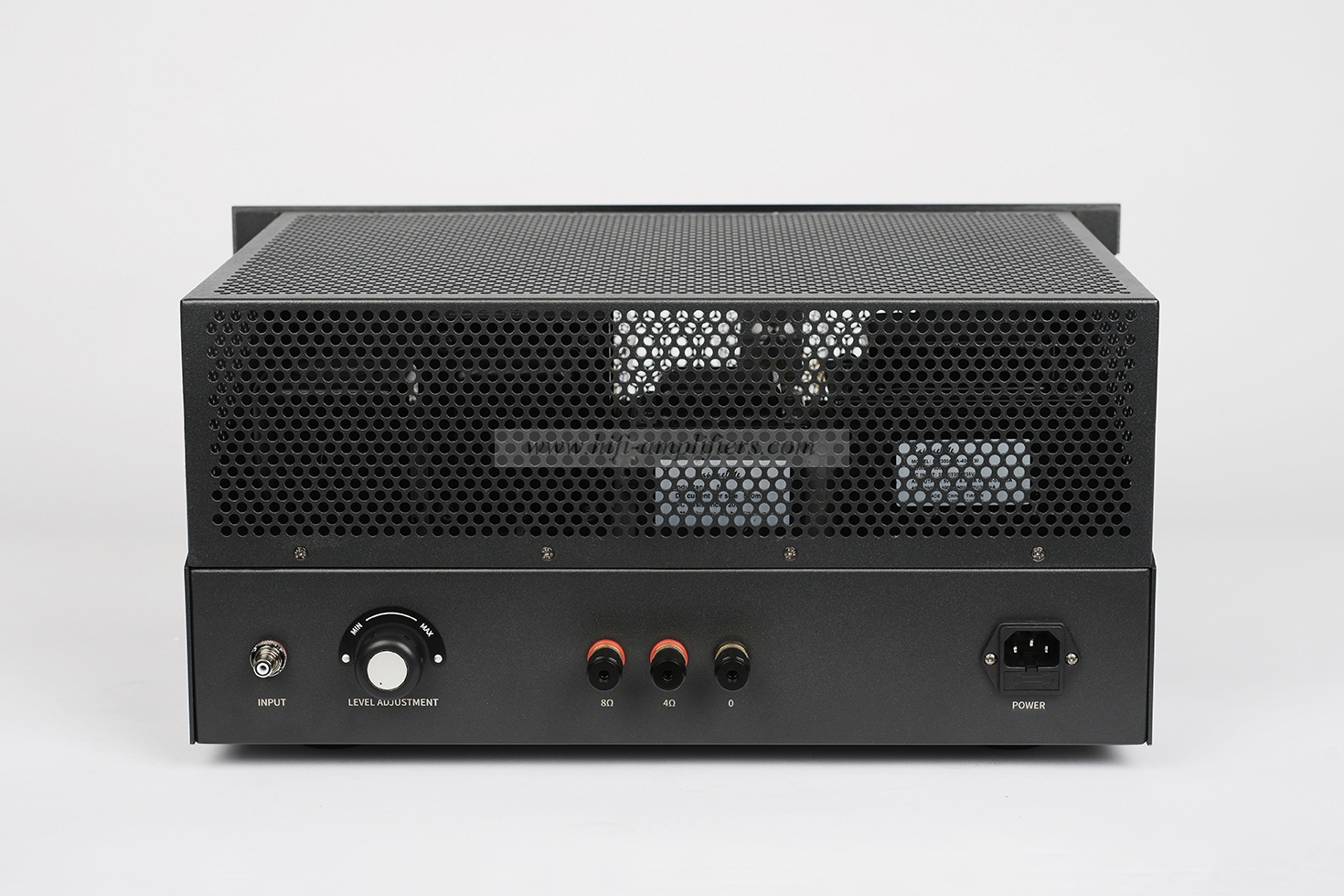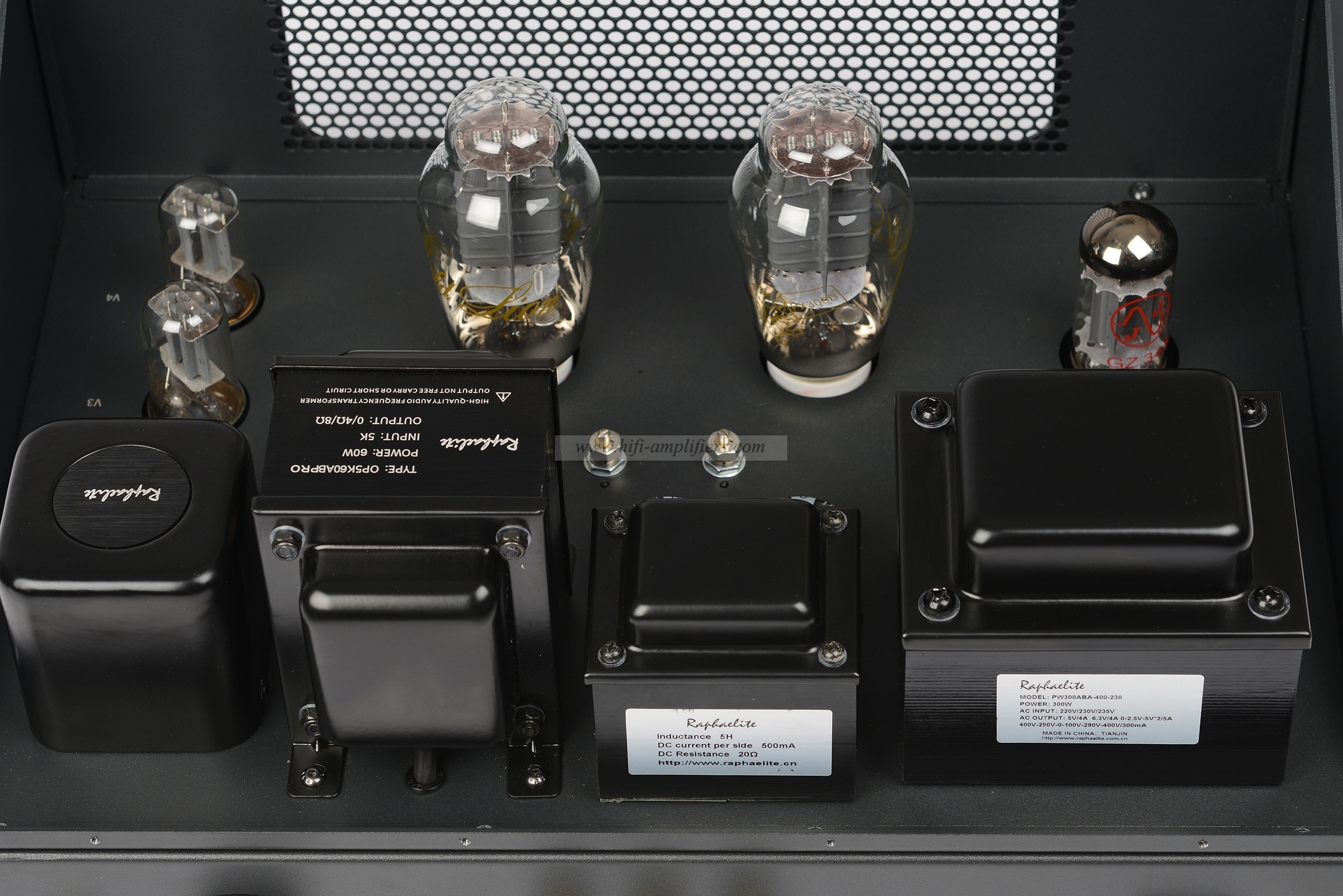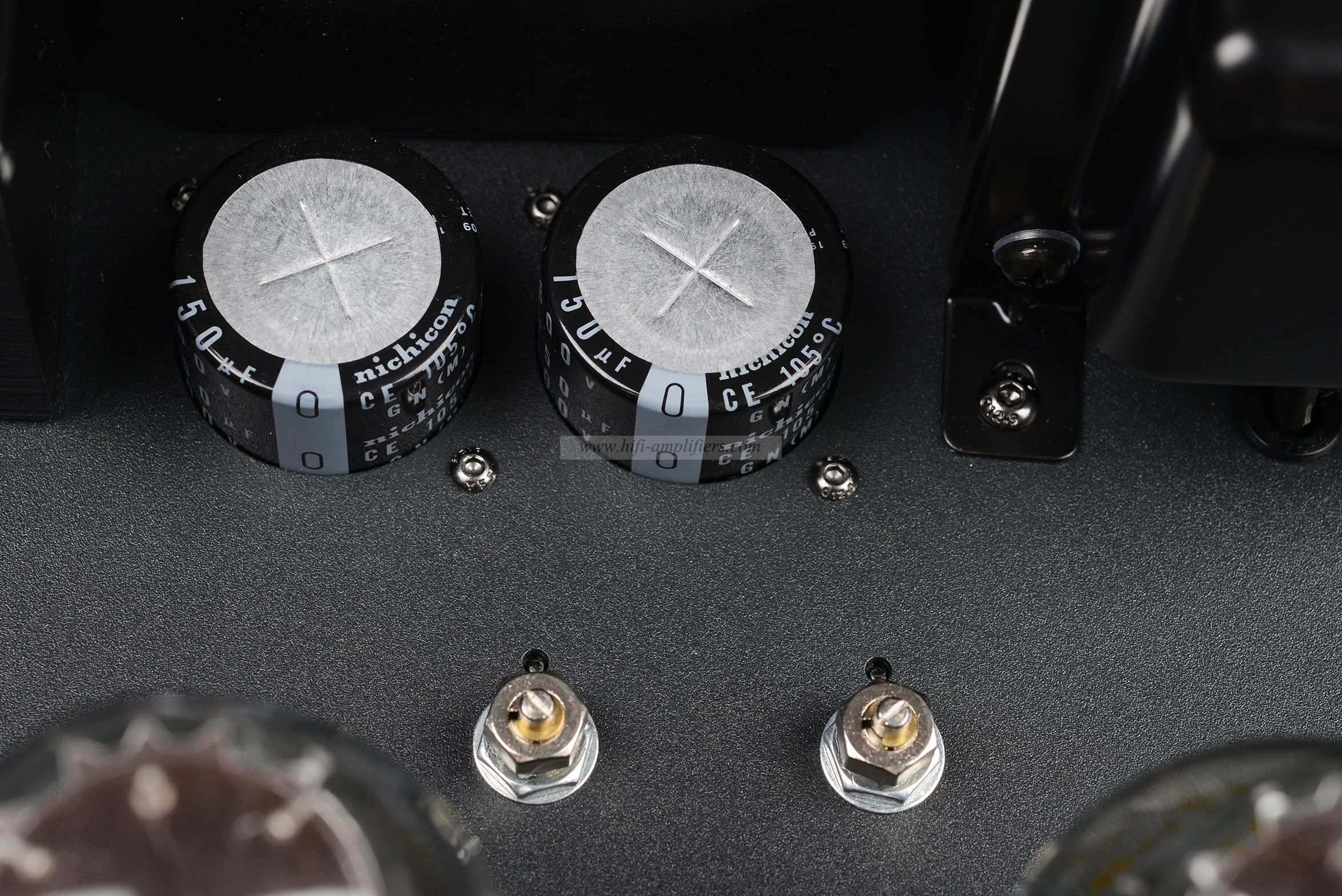 Tube: 2 5AR4, 4 6SN7, 4 Golden Lion 300B