RFTLYS EA1A EL34 tube Headphone Amplifier & HiFi Integrated Amp with Bluetooth
Product Warranty
All items Guaranteed 100% Brand New In the original edition Box and Come from the original factory.
All items ONE-YEAR WARRANTY !!!
Shipping Time & Invoice Declare
All items ship with DHL/UPS/TNT/EMS, (DHL/UPS/TNT) About 3-7days delivery time, EMS About 7-15days delivery time.
We can Declare the Value of the Order as Customer's Remark!!!
Product Declaration
RFTLYS EA1A EL34 tube headphone amplifier & hifi Integrated amp with wireless bluetooth receiver 100% Brand New
The tube cage cover is included.
RFTLYS EA1A EL34 tube headphone amplifier & hifi Integrated amp with bluetooth receiver

Input stage design
The input voltage amplification stage is served by an amplifying triode electron tube, and a two-stage common cathode resistance RC coupling amplifier is combined. The two-stage voltage gain can reach more than 40dB before the negative feedback is added, and can greatly increase the input audio signal amplitude.
In order to improve the input voltage amplifier stage electrical performance. Reduce distortion, broaden the frequency response, and add current feedback at the cathode of the two-stage amplifier. At the same time, inter-stage negative feedback is set between the input tube cathode and the power amplifier output.

Power amplifier stage design
The power amplifier stage is composed of a standard class Class AB1 power amplifier circuit. The power amplifier tube to screen load impedance is 6 kohms, and the plate voltage is 375V.
Using only the gate negative bias mode, the zero-signal push-pull two-plate electrode power is 85mA, and the large screen current increases to 150mA. Rated output power is l6W, high power can reach 22W.
In order to improve the power performance of the power amplifier, reduce distortion, reduce output impedance, and improve the damping characteristics of the output stage of the power amplifier, inter-stage negative feedback is set between the cathodes of the boosting tube and the output of the power amplifier tube.
Independent Bluetooth antenna
4.0 Bluetooth HiFi Module
The amplifier supports Bluetooth input and can be easily paired with Android, iPhone, iPad, Tablet PC and other devices.
Support headphones to switch output, is a tube headphone amp

Bluetooth tube amplifier features:
1. Pure bile, pure hand-made, the whole machine adopts scaffolding welding.
2. Use two high quality wide frequency response EI output transformers.
3. Use an EI-type high-quality audio-dedicated power transformer developed specifically for this purpose.
In the previous stage, two 6N1 vacuum tubes and one 12AX7 vacuum tube were used.
5. Two EL34 vacuum tubes were used as AB1 push-pull power amplification in the later stage.
6. With headphone output function. Directly connected to headphones
7 Select Japan ALPS high-end potentiometer.
8. Easy to install plug-in vacuum tube protective cover.

Specification:
Output power: 8W+8W (RM580;
Power consumption: 260W
Frequency response: l8Hz-40KHz
Total harmonic distortion: ≤l.2% (lKHz)
Input sensitivity: 290mV
Input impedance: lOO kohms
Output Impedance: 4 ohms, 8 ohms
Headphone output impedance: 32-300 ohms
Signal to noise ratio: ≥85dB(A weight)
Power supply: 100V - 240V 60Hz/50Hz
Vacuum tube: EL34x2, 6Nlx2, l2AX7xl
Dimensions: width 210 x height l56 x depth 343 (mm)
Net weight: 8.5kg
Gross weight: 11kg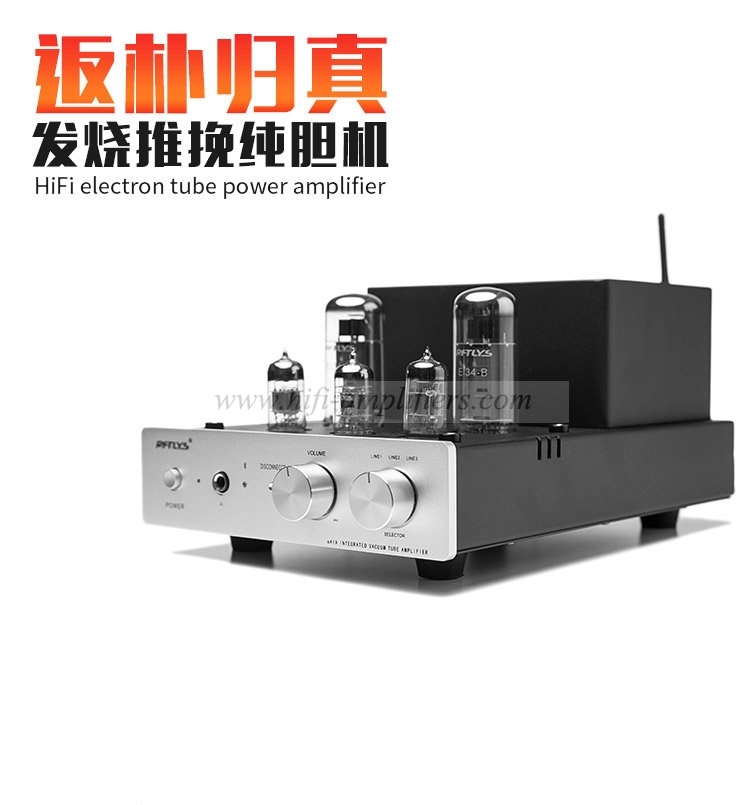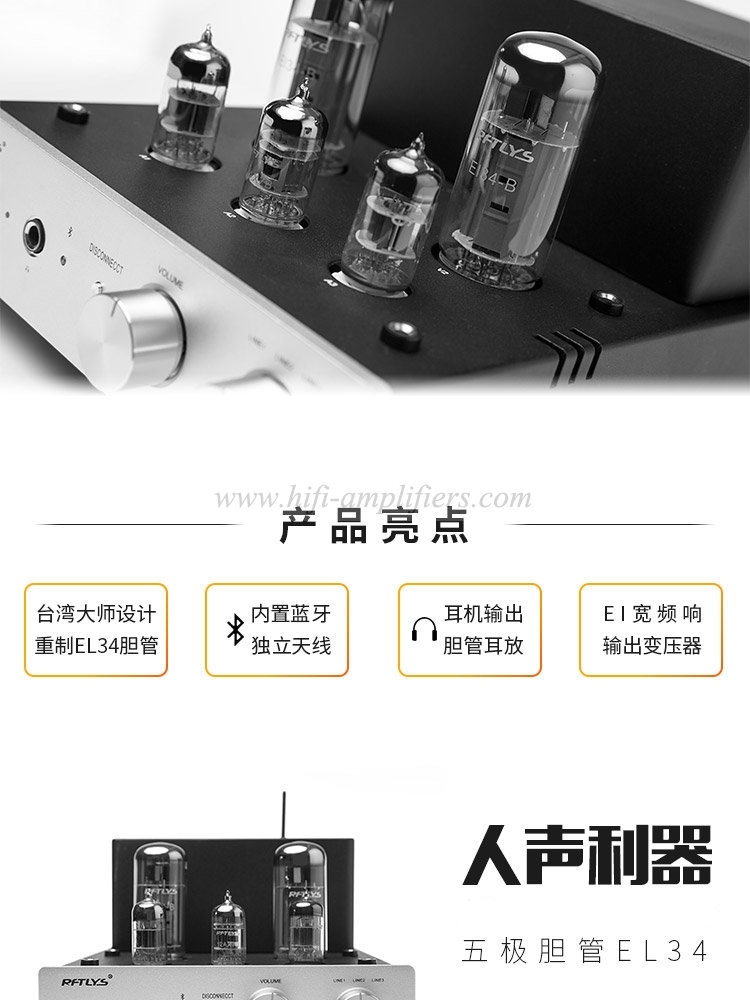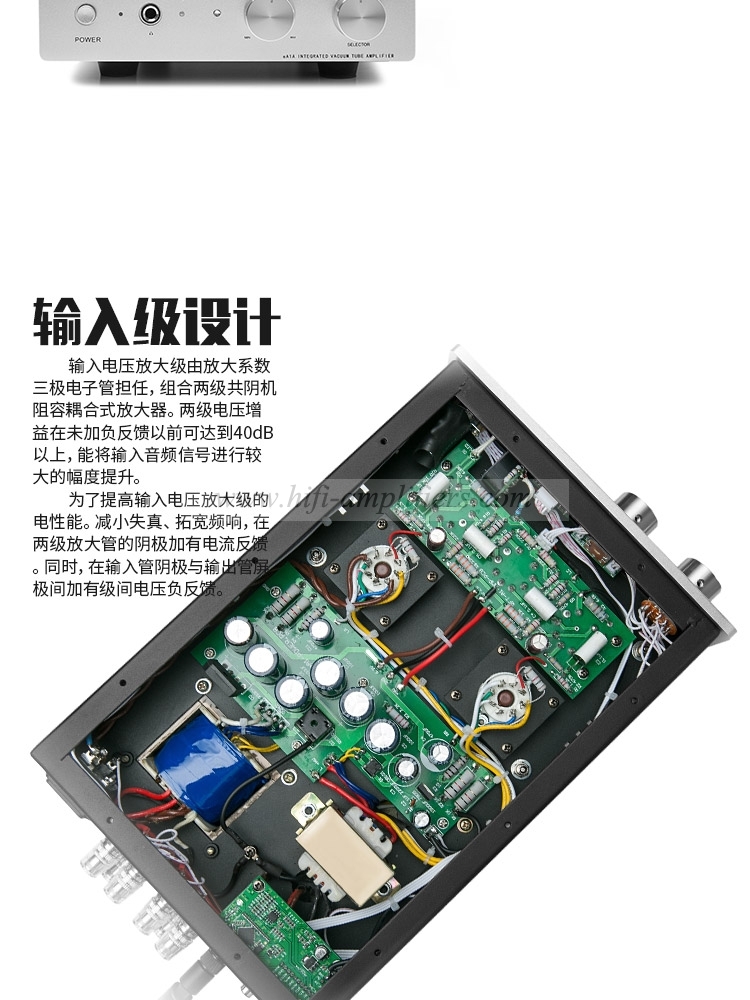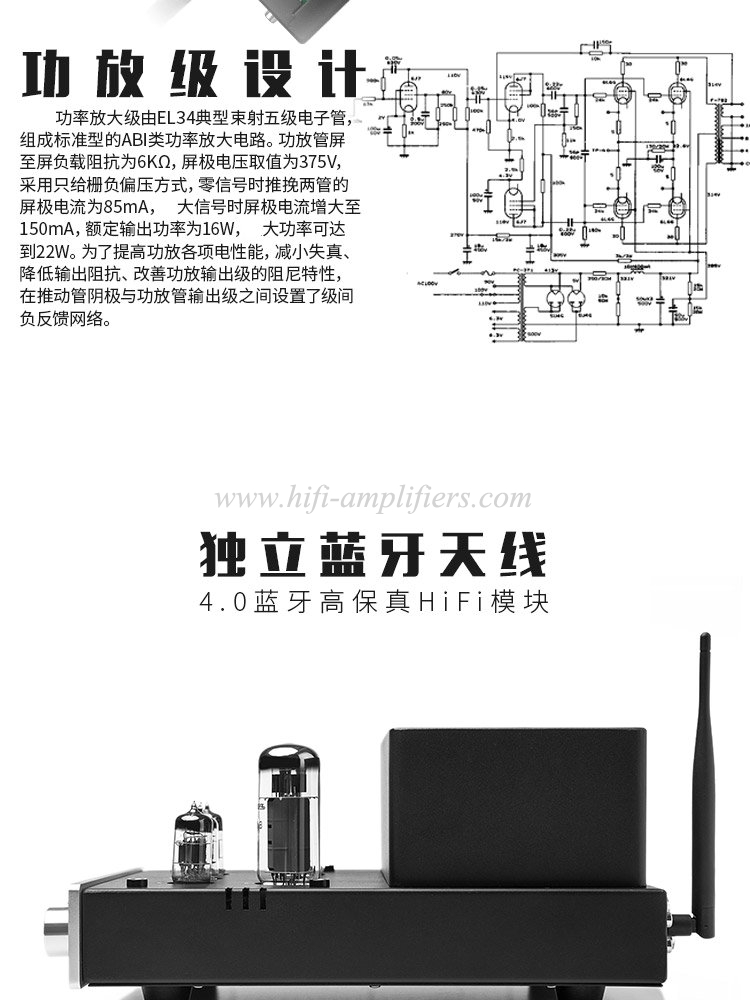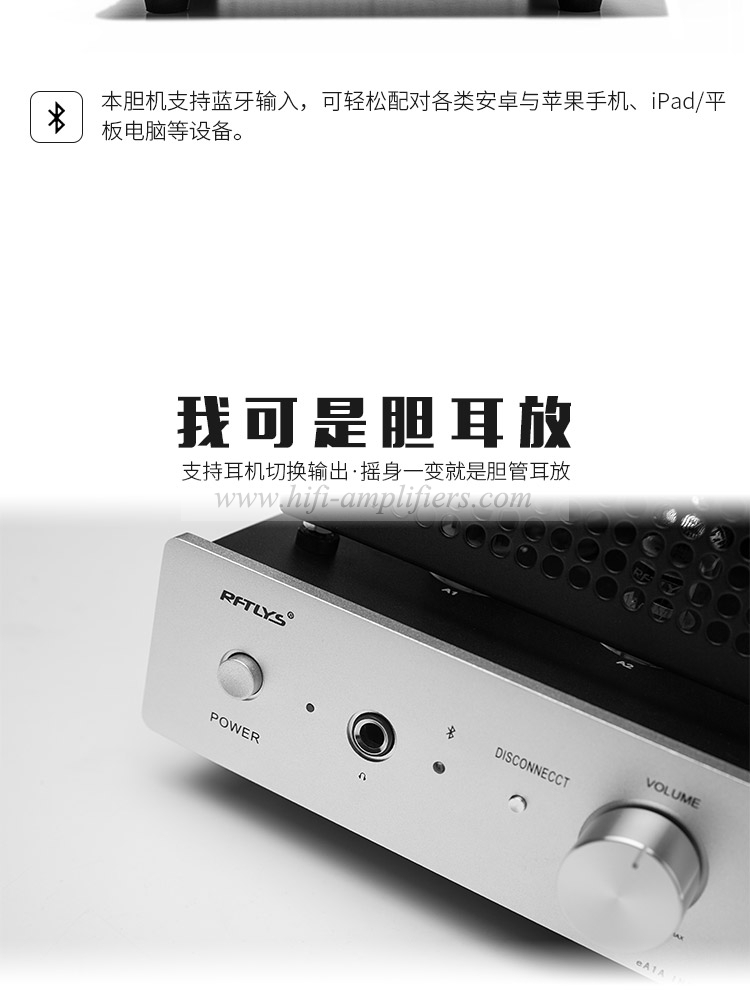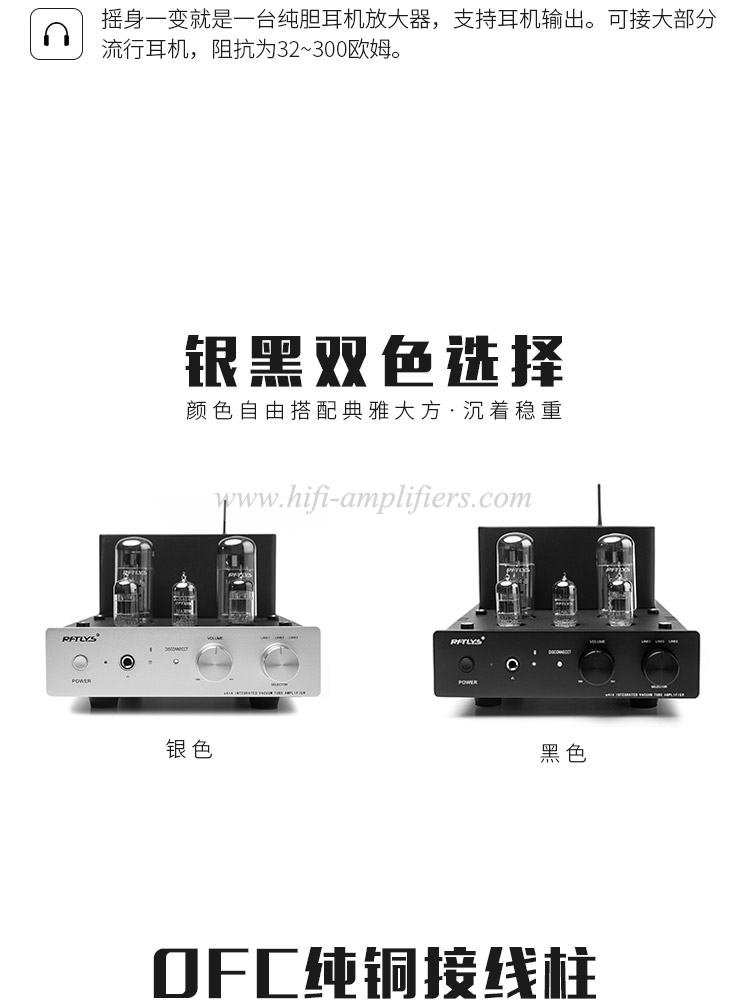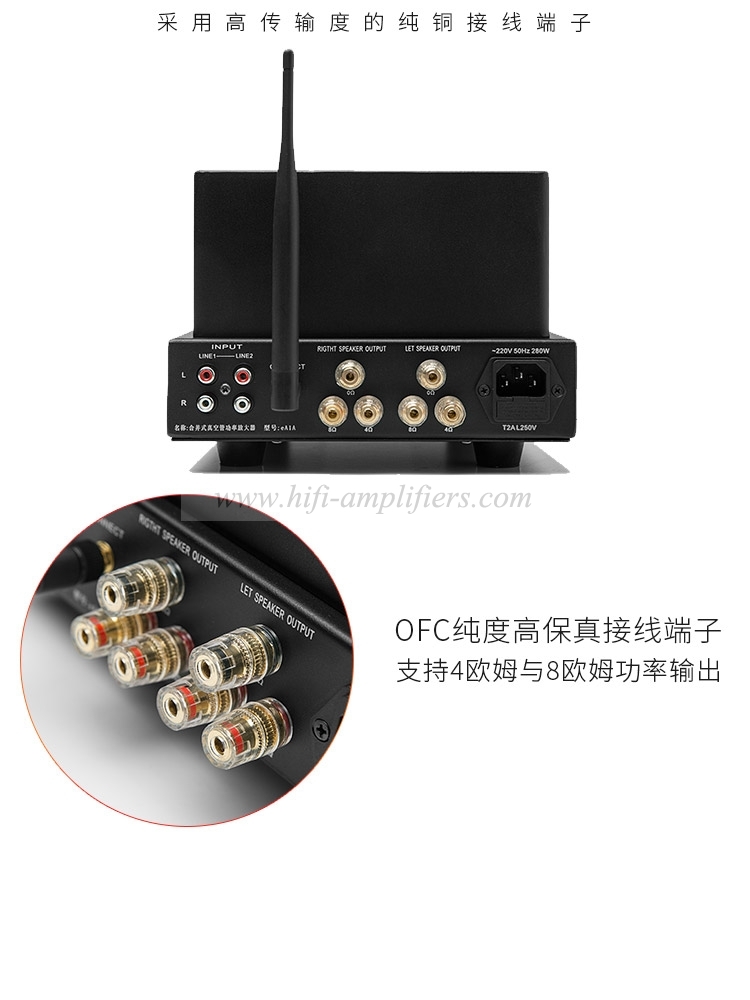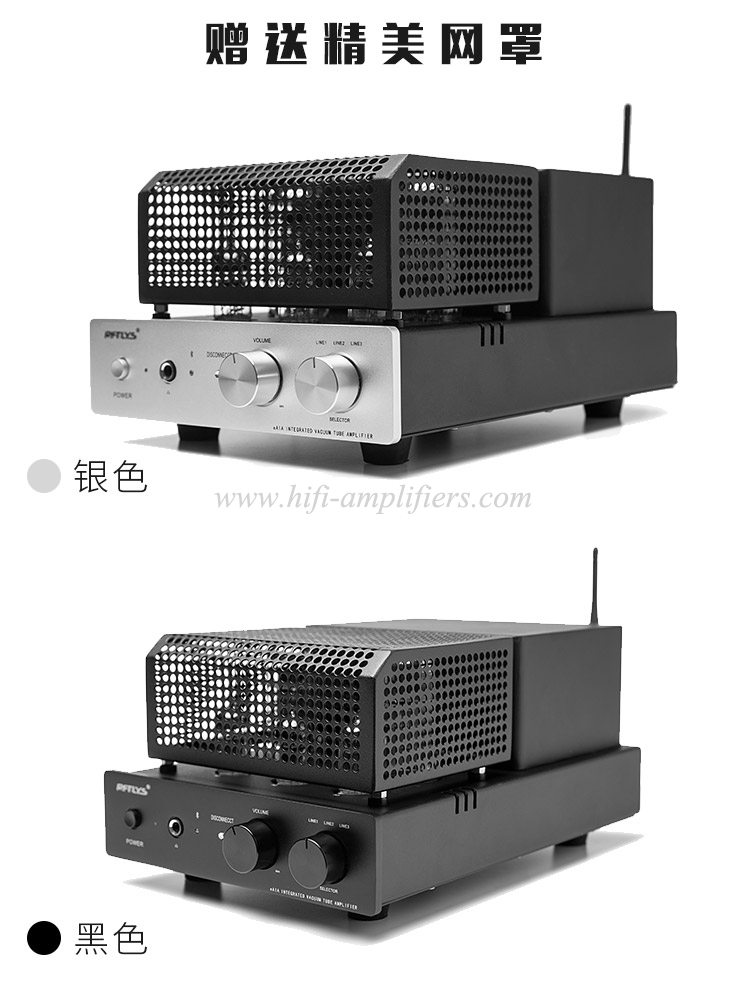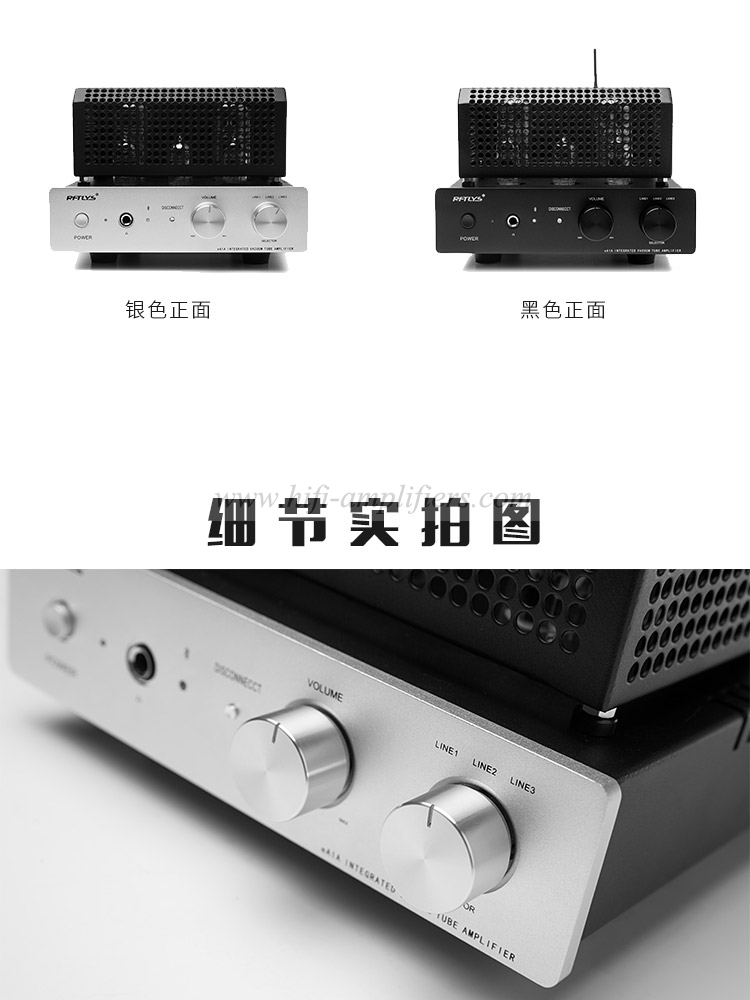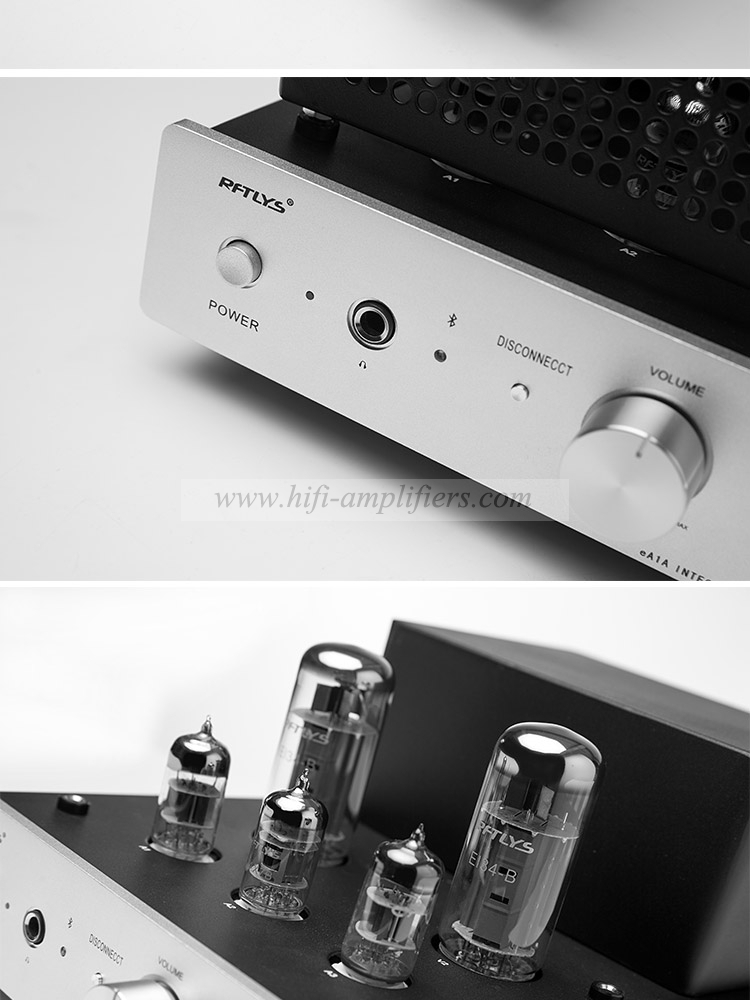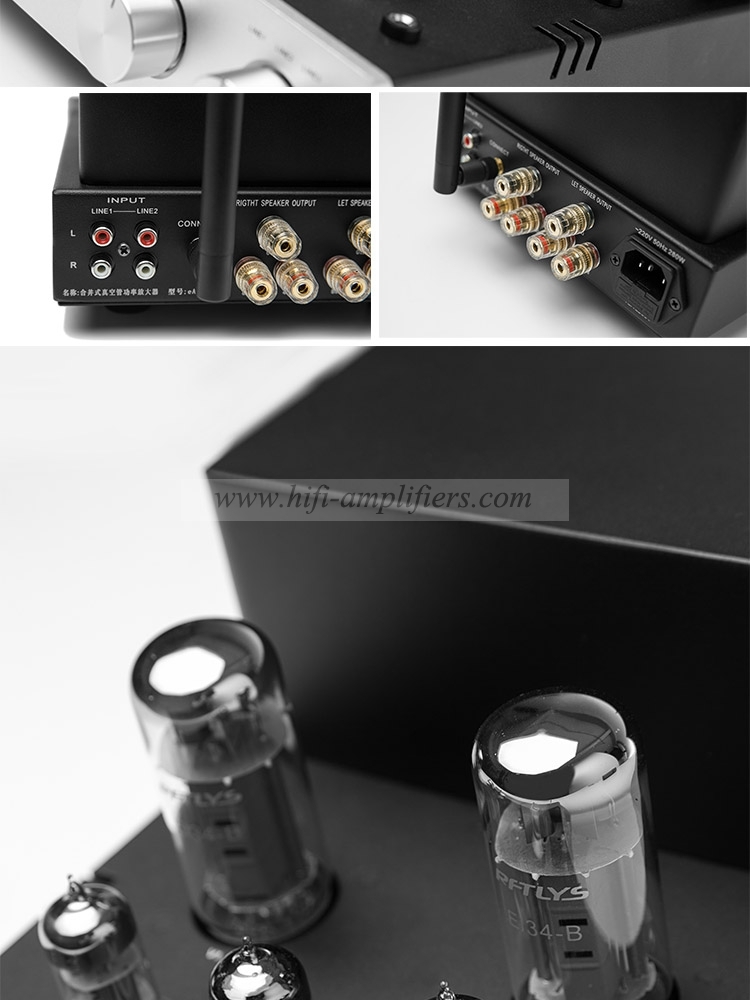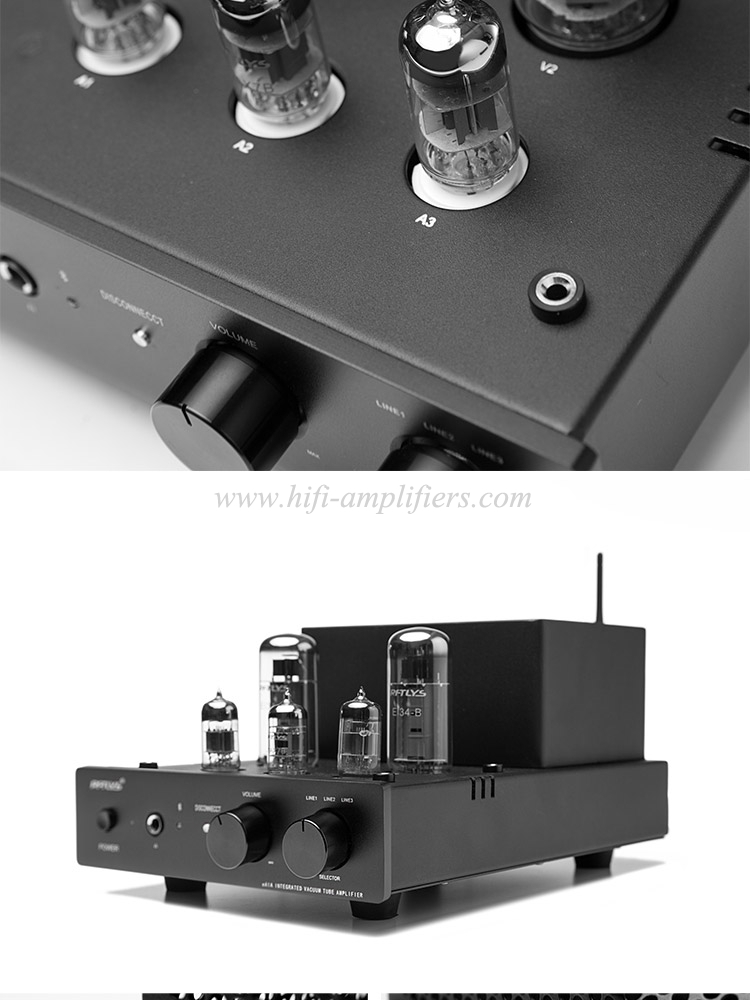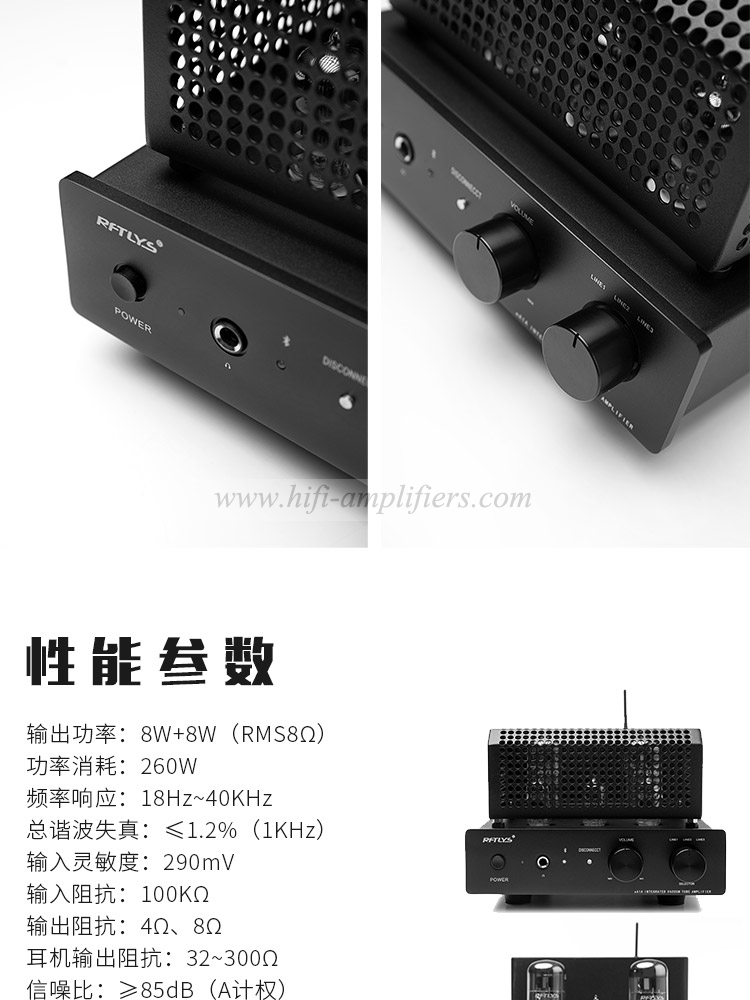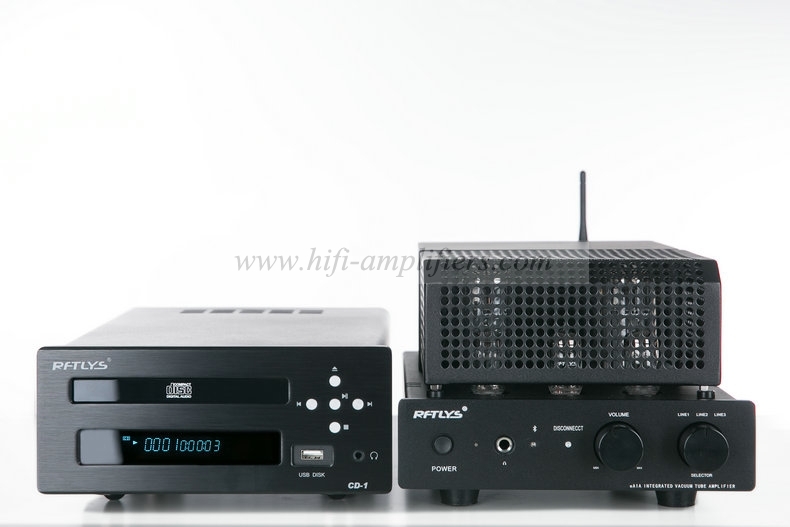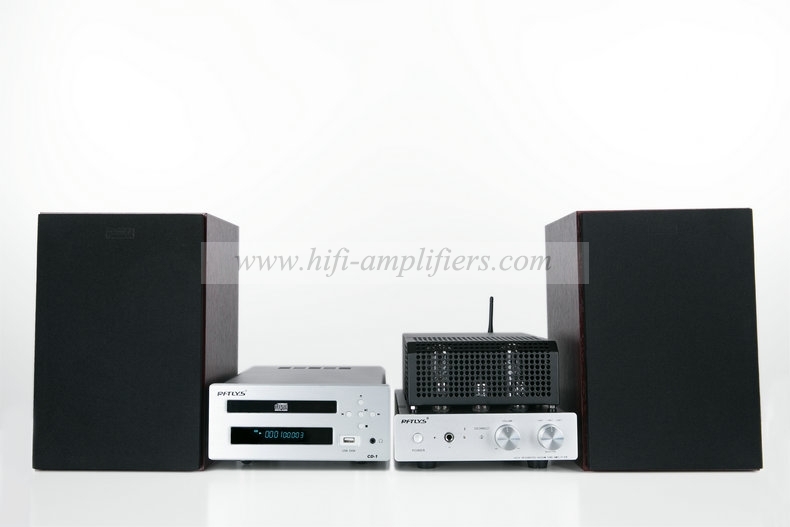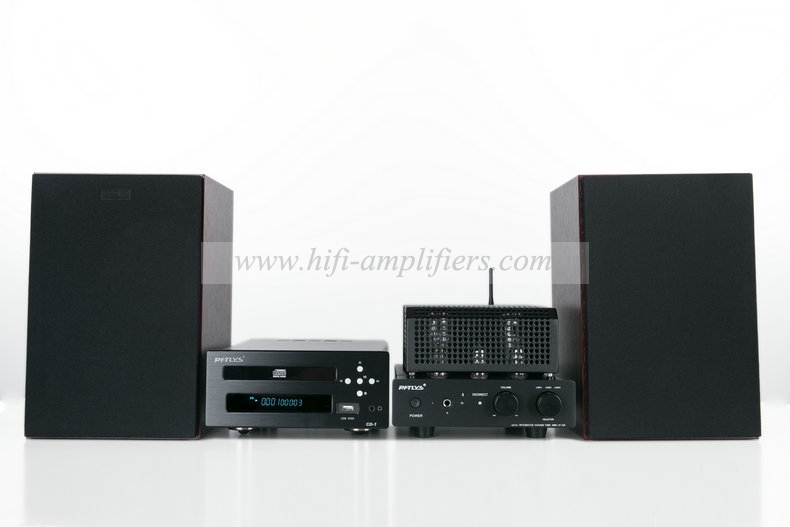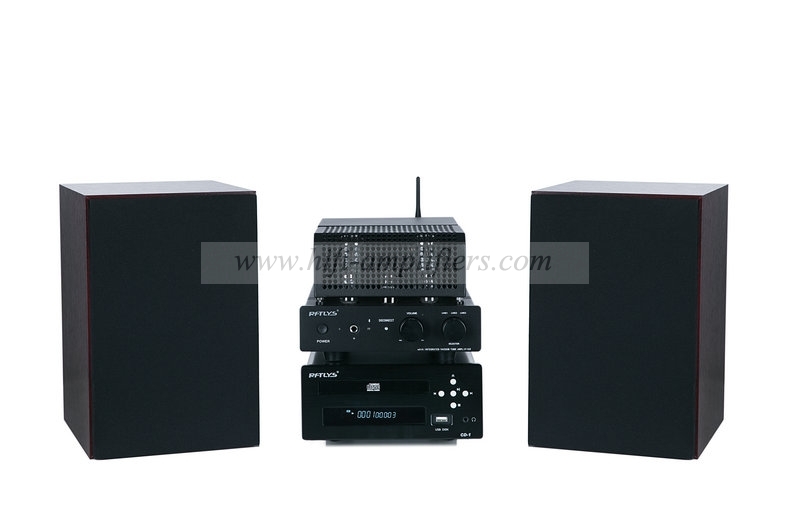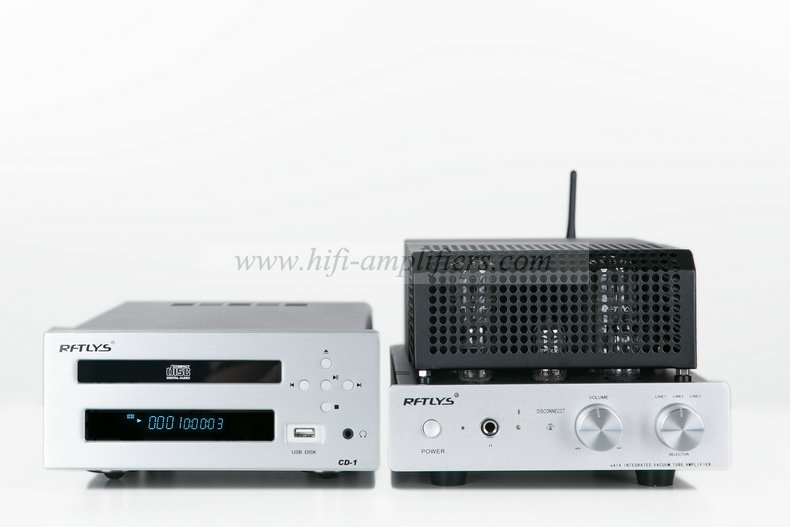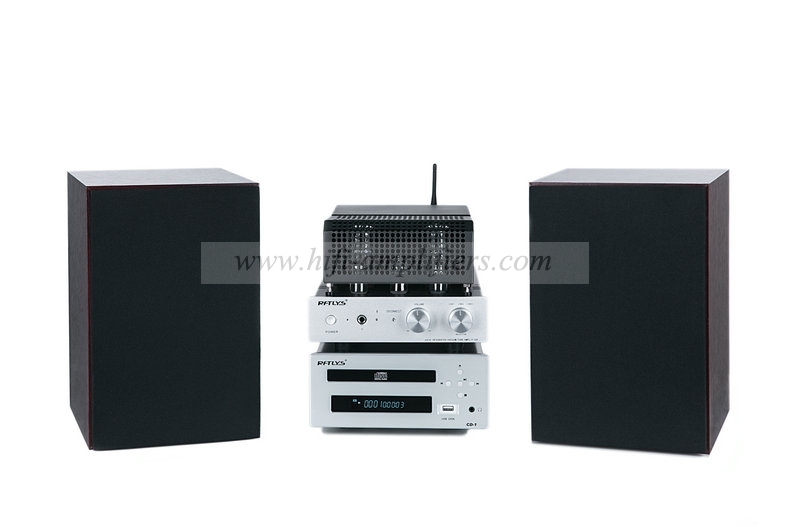 Customers who bought this product also purchased...