PAIYON P4-2.0 Bookshelf Loudspeaker Audiophile Passive Hi-Fi Audio Speakers Pair
Product Warranty
All items Guaranteed 100% Brand New In the original edition Box and Come from the original factory.
All items ONE-YEAR WARRANTY !!!
Shipping Time & Invoice Declare
All items ship with DHL/UPS/TNT/EMS, (DHL/UPS/TNT) About 3-7days delivery time, EMS About 7-15days delivery time.
We can Declare the Value of the Order as Customer's Remark!!!
Product Declaration
PAIYON P4-2.0 passive speakers hifi 6.5 home theater bookshelf speakers 100% Brand New
This price is for a pair of HiFi audio Speakers, other products do not included.
All items guaranteed 100% BRAND NEW in the original edition Box.
ONE-YEAR WARRANTY !!!

Features:
1. HIFI-class speaker driver, the sound quality is extraordinary!
2.90dB high sensitivity, small power amplifier, easy to push the amplifier
3.100% pairing test, Italy CLIO8 professional electroacoustic tester pairing test to ensure that it meets the design requirements!
4. Professional anechoic chamber test development, anechoic chamber is a product development and optimization test laboratory for testing all electroacoustic characteristics of all our electroacoustic products.
The development of each product of our team is based on a rigorous attitude. With the products developed by the anechoic laboratory, we strive to achieve high standards and high standards in electroacoustic characteristics.
5. Simulation analysis, product development also uses LEAP for finite element simulation analysis, the product development is more accurate, more efficient and more systematic.

Specification:
Product Type : Passive two-way two-way
Product power: 20-120W
Rated impedance: 4 ohms
Divide point: 2.8k
Sensitivity: 90db
Frequency response: 50hz-23khz
Product net weight: about 18kg / pair
Product brand: PAIYON
Product model: HIFI number four
Product list: A pair of HiFi 4 speakers
Product size: 373mm X 310mm X 200mm
Packing size: 530mm X 430mm X 500mm
Remarks: The speaker belongs to the passive speaker and needs the power amplifier to make the sound. the speaker cable is not included.
​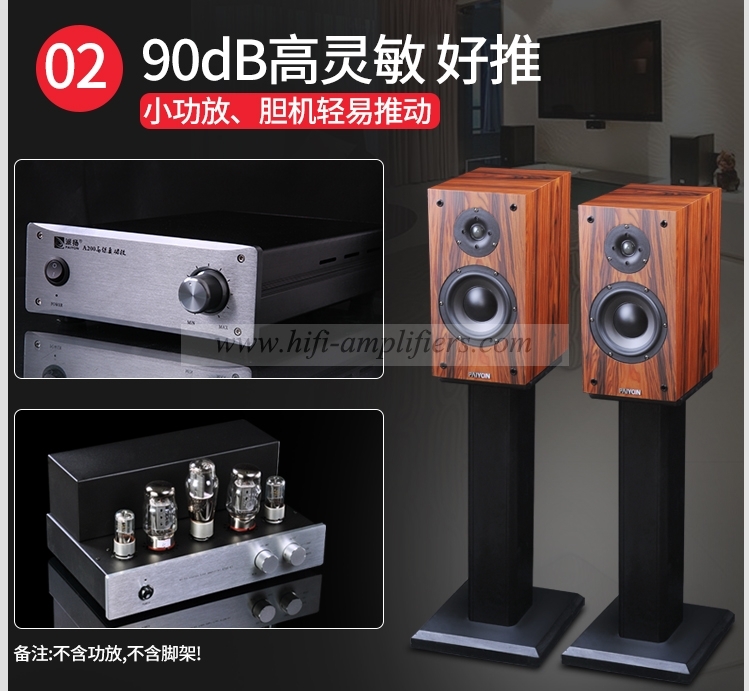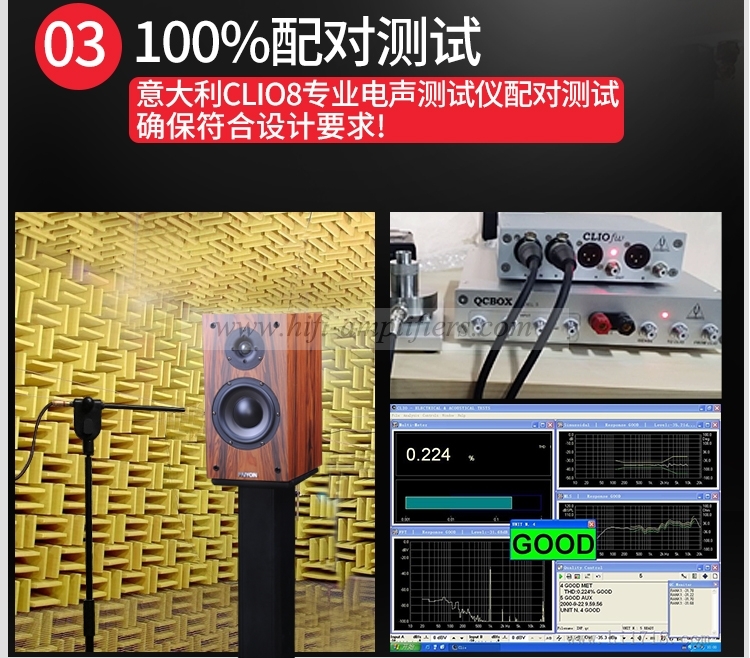 ​
Customers who bought this product also purchased...