SoundRight BF-3 Hifi Balanced Interconnect Cable XRL Plug 1M Pair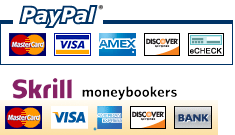 Product Warranty
All items Guaranteed 100% Brand New In the original edition Box and Come from the original factory.
All items ONE-YEAR WARRANTY !!!
Product Declaration
1.This line is used for high-fidelity audio signal connections from CDs, SACD players, and analog VCRs with balanced output ports to amplifiers and recorders with balanced input ports.
2.BF-3 is a balanced version of the Cinderella series audio signal cable with a card plug, which has the advantages of strong anti-interference and high signal-to-noise ratio.
3.This line is a standard double-core symmetrical structure, which is covered with fine cotton yarn and has the effect of shock absorber humming.
4.The outer layer is covered with copper foil encryption woven copper mesh double-layer screen, to eliminate external electromagnetic interference, so that the signal is clean and pure, each core is made of seven silver-plated 8N copper strands, so that the loss of full-frequency signal is small. Excellent conductivity. The copper wire is covered with a double layer of PE insulation. 5.The two sides are equipped with a card faucet and a luxurious nylon woven mesh cover for soft and comfortable touch.
6.The sound quality of this line is clear, the sound is bright and full, and the sound of the music is rich. It is the top grade of the Shangrui BF balance line series.
Length: 2.5 Meter
Quantity: 1 Pair
Other: The length can be made as your requirement.