Original OPW-1 Hifi Power Filter Socket With USB
Declaration
Features:
Six-way compatible socket, compatible with GB, British standard, American standard, European standard power plug, with electromagnetic interference filtering, can 1MHz and 10MHz frequency band high-frequency noise filter 70 dB. Power carrying 1800 watts. Comes with a GB plug power cord. Shell material is stainless steel and solid wood.
Another with a very practical 2-way USB DC output, can be charged directly to the phone.

Specifications:
Model: Original OPW-1 Line Protector
Electromagnetic radiation filtering: 70db from 1Mahz-10Mhz
Maximum power load: 1800 / 220V
Input voltage: 100V-240V 50 / 60HZ
Voltage protection: 10A / RATED CURRENT / AUTORENT / AUTO RESET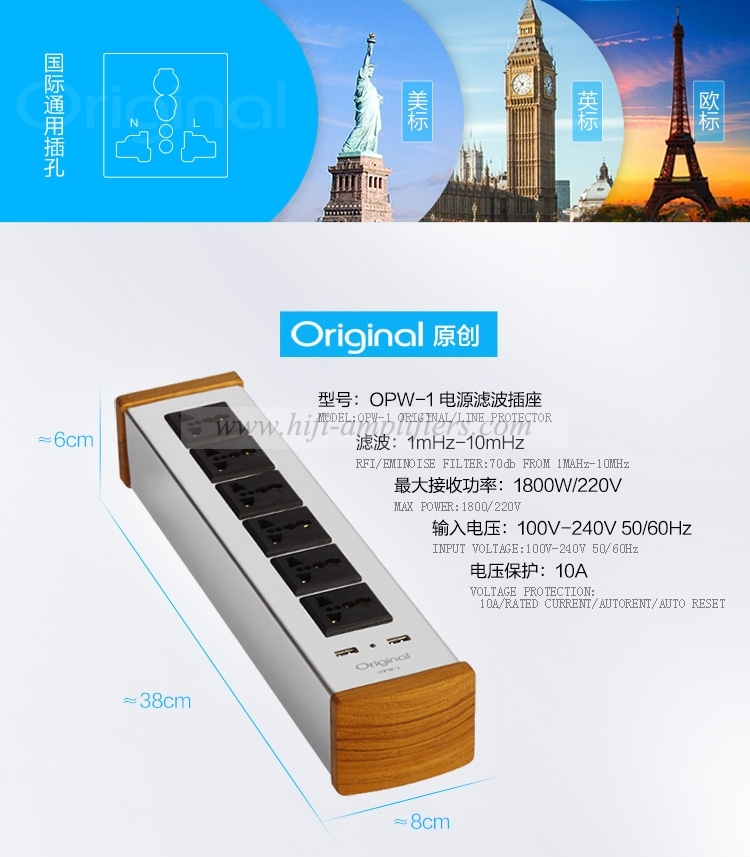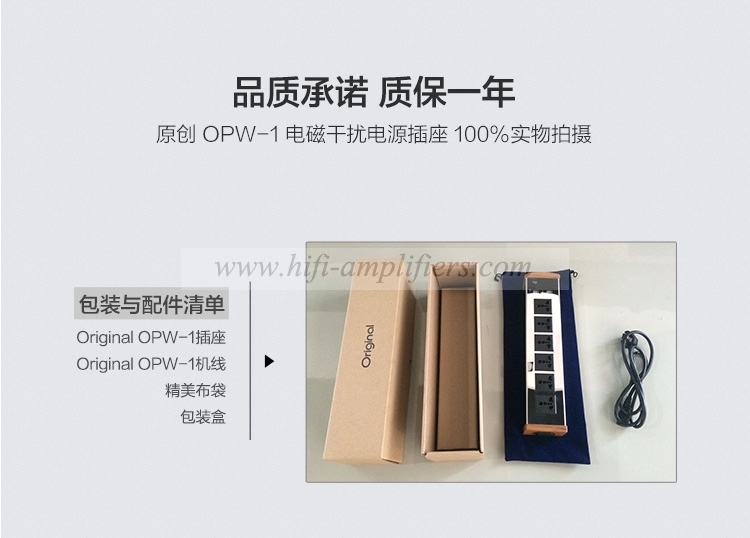 Customers who bought this product also purchased...