Lite LS10 Audio Note M7 tube Preamplifier 12AU7 EH Valve Pre-amp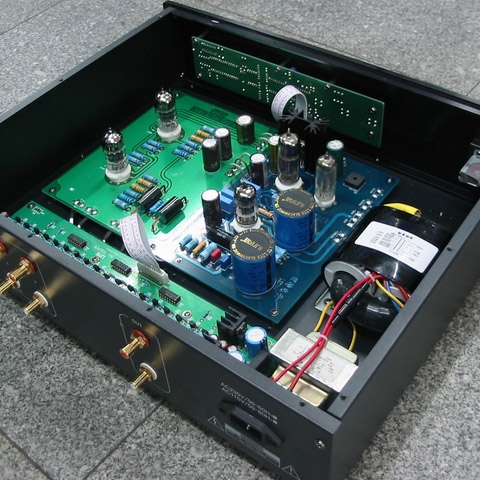 Declaration
Features:
This preamp is base on famous AUDIO NOTE M7,Circuit very simple and classic,using 2 of tube 12AU7 two amplification. Structured, excellent bandwidth, strong dynamic.

Specification:
LSDY tube voltage stabilizing circuit power PCB
ARC tube voltage line
6Z4 rectifier tube
12AT7 as a voltage comparator
12B4A as voltage adjustment, adjustable voltage from 150V ~ 400V, with a group of filament voltage, output voltage of 6.3V or 12.6V (in need of replacement components)

On the main preamp board using 12AU7EH×2
RCA input x 4 group, RCA output x 1 group
Aluminum panel chassis
Dimension: 430mm (W) x 100mm (H) x 330mm (D)
Net Weight: 8 kg
Gross Weight: 9kg
Power Supply Voltage: AC 100V - 240V / 50Hz-60Hz.