Consonance M100-10 Signature Hifi tube 6CA7EH Intergrated Amplifier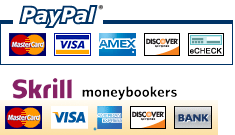 Product Warranty
All items Guaranteed 100% Brand New In the original edition Box and Come from the original factory.
All items ONE-YEAR WARRANTY !!!
Shipping Time & Invoice Declare
All items ship with DHL/UPS/TNT/EMS, (DHL/UPS/TNT) About 3-7days delivery time, EMS About 7-15days delivery time.
We can Declare the Value of the Order as Customer's Remark!!!
Product Declaration
Features:
a) Using 12BH7 of low internal resistance and pingtung consumption to replace 6N8P,for long-tail inverted push,and the final stage is ultra-linear power amplifier tube connection.
b) Use the self-bias mode, easily for tube replacement, without adjustment, which is suitable for the modern lifestyle. The machine adopts the tube and transistor hybrid rectification in the high-pressure part.
c) Adds negative feedback winding, phase-frequency characteristics has more superior performance in the sense of hearing.And the sound field and positioning is more accurate, with a smaller full-frequency distortion.

Specifications:
Output impedance: 8Ω, 4Ω
Output Power: 35W x2 RMS 1kHz
Frequency Response: 6Hz - 60kHz-3dB (10W)
Signal to noise ratio: 90dB
Input ports: 4 groups (RCA)
Input impedance: 50k
Power consumption: 150W
Tubes: 6CA7EHx4, 12AU7x2, ECC81x1, 5AR4 (SOV) x2
Power supply voltage: 110/220V 60Hz/50Hz
Dimensions: 370 (L) x 430 (W) x 188 (H) mm
Net Weight: 25kg
Gross Weight: 27kg
With Volume control function.