Line Magnetic LM-210IA Class A 300B Integrated Vacuum Tube Amplifier
Product Warranty
All items Guaranteed 100% Brand New In the original edition Box and Come from the original factory.
All items ONE-YEAR WARRANTY !!!
Shipping Time & Invoice Declare
All items ship with DHL/UPS/TNT/EMS, (DHL/UPS/TNT) About 3-7days delivery time, EMS About 7-15days delivery time.
We can Declare the Value of the Order as Customer's Remark!!!
Product Declaration
1. Eight watts per channel, Single Ended design, Pure Class A Integrated Stereo Amplifier with 300B output power tubes.
2. All tube Integrated with 12AX7 input tubes, 310A driver tubes and 300B output tubes.
3. 4 pairs of input and speaker terminals for 4, 8 or 16 ohm speakers are located on the back panel.
4. One Meter with two pointers is located in the middle of front faceplate to allow you to monitor the power output of each channel.
5. One piece of specially designed big power EI transformer for power supply and two pieces of Single-ended EI output transformers with wide bandwidth are applied.
6. Japanese Audio grade ALPS volume potentiometer has been applied.
7. Standard with remote control for volume control and muting operation.
8. Hand made construction with the finest point-to-point wiring.
9. Easily installed tube cover for better protection.

Specification:
THD:1%(1kHz)
Frequency response:10Hz~50kHz(-1.5dB)
S/N Ratio:87dB(A weighted)
Input Impedance:100kΩ
Output impedance: 4 Ω, 8 Ω, 16 Ω
Input Sensitivity:400mV (Integrated) 1000mV (Pre-IN)
Tube Complement:12AX7×2、310A×2、300B×2、5U4G×2
Dimension (WxDxH):380mm x 405mm x 345mm
Net weight: 30kg
Weight: 36Kg
Power Consumption: 190w
Power supply voltage: ~220V±5%(50Hz)
Working conditions: temperature: 0 ℃ to 40 ℃ Moisture: 20% ~ 80%
Storage conditions: temperature: - 20 ℃ ~ 70 ℃ Moisture: 20% ~ 90%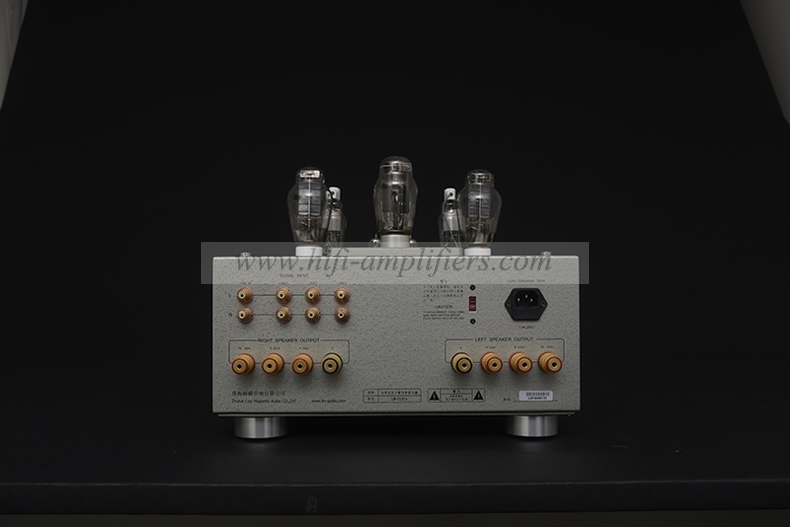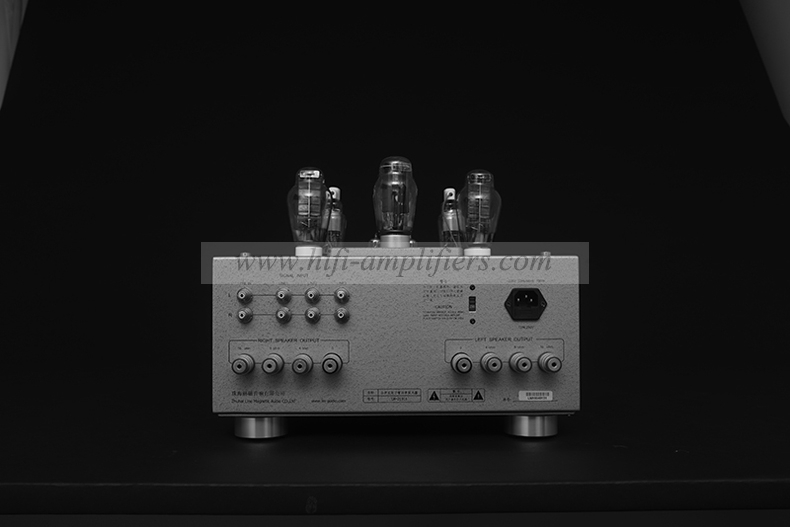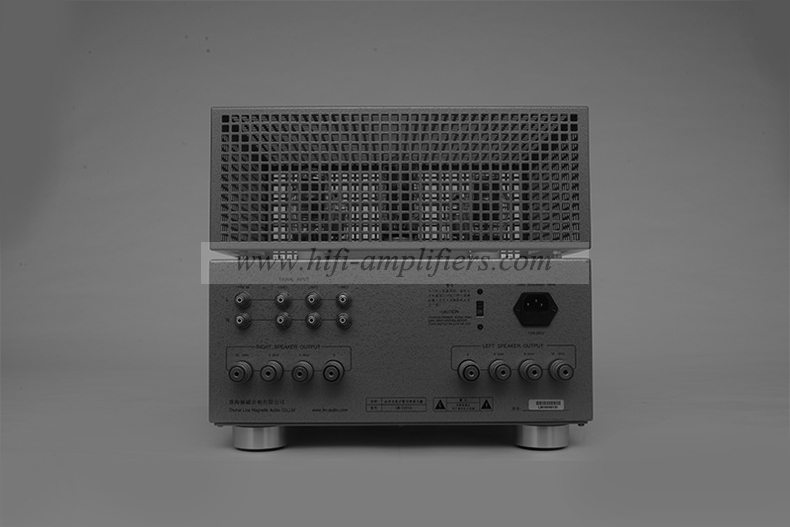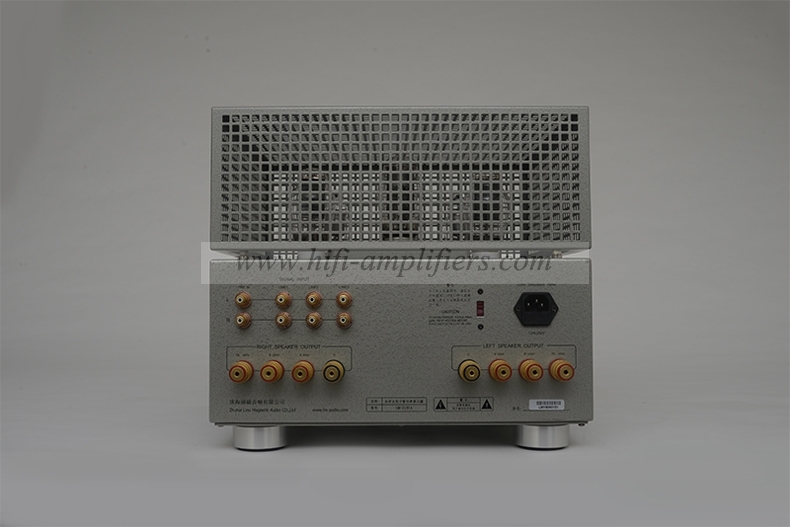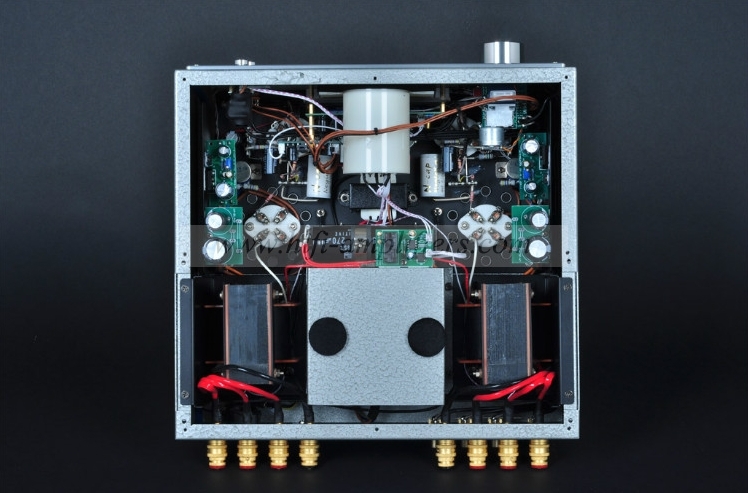 Customers who bought this product also purchased...